Six Tips For Building The Skills You Need To Get The Success You Want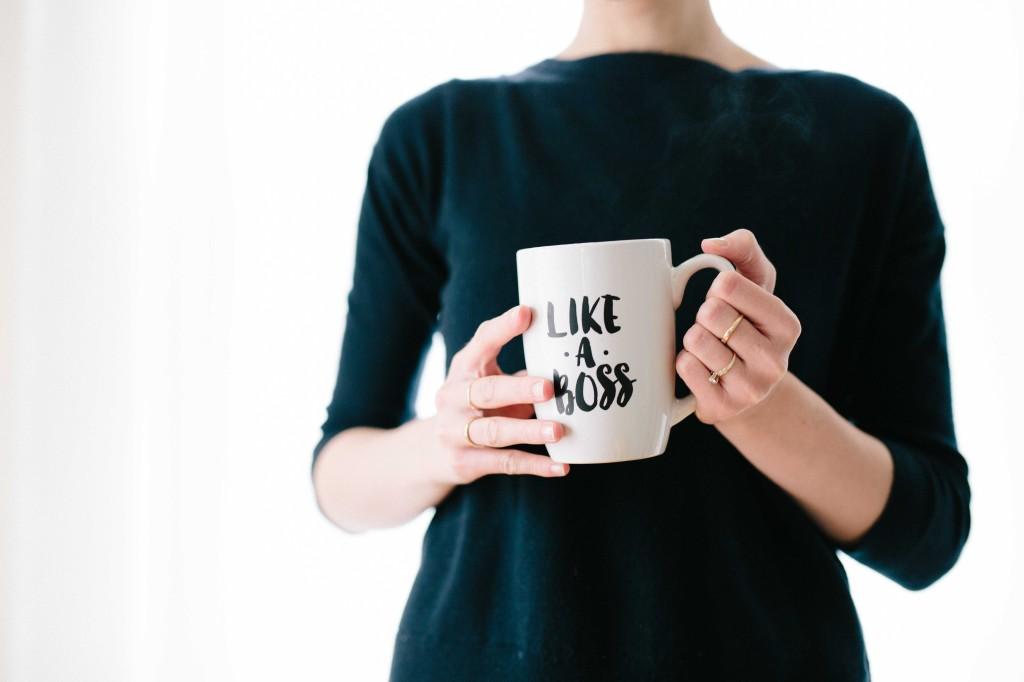 I had six jobs in the four years following college graduation. I'd studied print journalism, and while it taught me to be an incredible writer, it didn't really give me a solid foundation for a lucrative career. When I started my first undergrad internship at Time Inc, all signs pointed to graduating with a degree in a failing industry, something that I couldn't use to move forward in any reasonable way.
It turned out I needed to build more skills to really do the work I wanted to do, to serve the clients I wanted to serve and to build a career that supported all of my personal and professional goals.
Article continues below advertisement
For some, that means going back for an advanced degree. For me, it meant doing the work and creating a career path that suited all of my goals something that didn't really seem possible as I was preparing to graduate with a degree in a failing industry. But possible it was and this story is proof that if you have the right education, information and desire to succeed, anything will be possible for you, too.
How do you know which path is for you? Understanding what an MBA can do for your career is something to evaluate as soon as possible. The best way to do this? Find a way to get the information you need and ask the tough questions—your career planning begins as early as junior year of college. That's where Forté Foundation's college student support can provide you with a valuable plan to get the results (ex: a job!) you're searching for.
From webinars to informative articles, job center access and skill-building workshops, Forté Foundation provides women at all stages of their careers with the tools they need to succeed—and the support to make it happen. Figuring out how to take the right steps forward in your career is not easy, but it helps to have the right networks of support and access to the resources that can help you. It's the type of org I wish I knew about as I navigated my own path.
One of the best lessons I learned was to have a varied skill set and the workshops, networking events and other opportunities I had through different organizations I was connected to truly allowed me to excel in ways I hadn't planned on in my undergrad career.
Forté supports women throughout the MBA process—from consideration to graduation—helping to maximize their MBA experience. Not only do they introduce women to top business schools, and leading companies, and like-minded peers and keeps you motivated when it gets tough through access to role models, and specific examples of career options you can pursue after getting your MBA.
Additionally, take time to evaluate the lessons you're learning. These six lessons have helped me in all of my jobs—and continue to help me as an entrepreneur.
Today, I manage digital strategy, PR, and marketing for brands, entrepreneurs and influencers.
Basically, I'm the woman who knows how to get you verified, grow your audience and turn that digital brand into cold, hard cash.
As I celebrate the second year of my company (and a big milestone—earning six figures in six months!), I'm inspired to show more women (and men!) that your career story doesn't have to be traditional to be successful. It doesn't have to follow an exact trajectory to be successful. It doesn't require sacrifice to be successful—it is about CHOICES and steps that all, eventually, lead you to your goal.
If you're reading this and feel lost or "not X enough," stop that cassette tape right now. Stop it and throw it on the floor and jump on it until you smash it to smithereens. That will take time (it's something I'm still working on) but once you start that practice? You take the power back. You reclaim your time in your life and career. YOU take back the wheel.
1. Diversify, Diversify, Diversify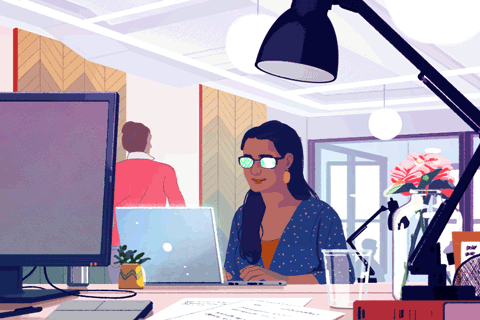 Don't confine yourself to your job description—learn the jobs around your job so that you can understand the larger implications of your work and motivate your colleagues to succeed. Understanding your team members' responsibilities and valuing their skills will ultimately make you a more empathetic and versatile manager. Alternately, diversify your skill set by picking up a side hustle. Some corporate environments are better about this than others, but if you feel like you're at a dead end in your current position, taking some time to find another way to support YOUR long-term career plan (not the one your boss, parents or significant other has for you) can provide you with a valuable laboratory to test out new areas of your zone of genius.
2. This Or Something Better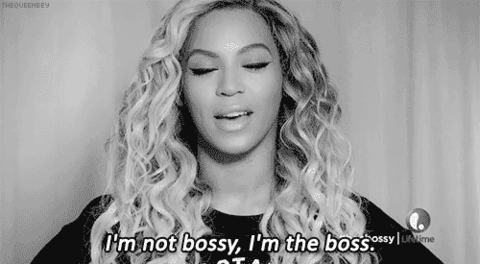 Words have power, and mantras can help you change how you think about your career. If you believe you're only worth a certain salary, or only capable of holding a certain position on the corporate ladder, you will stay stuck. If you open yourself up to possibilities, there WILL be more options. For example, I was able to be a guest on NBC's TODAY show: I'd taken on a side hustle managing a website focused on helping young women transition into—and out of—the college experience, and the TODAY show asked me to give their young women viewers advice. If I hadn't taken on that side gig, I would have never been able to have that opportunity. And it was THAT opportunity that led to my first 20K salary jump (and leading digital strategy for an Emmy award-winning show) at 24. Life happens and the more open to possibility you are, the bigger your career will be.
3. Know Your Worth…And Then Add Tax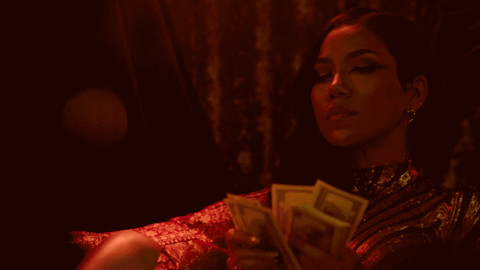 Salary negotiations require battle gear: your brightest lipstick, your highest heels, your most crisp blazer. Whatever makes you feel like the fierce warrior you are, that's what you have to wear to negotiate a raise, advocate for a promotion, or ace a job interview for a new position. And still, for so many of us (women, that is), battle gear doesn't keep that voice of doubt from creeping into our hearts and minds and telling us we're not worth the salary we're asking for. That stops TODAY. One of the greatest lessons I learned was to know my worth and then round up. That's how I jumped from 30K to 90K in four years. Money isn't everything, of course, BUT for women in the workplace, it is a big part of what allows us to be fulfilled, supported and appreciated.
4. Positivity Is A Practice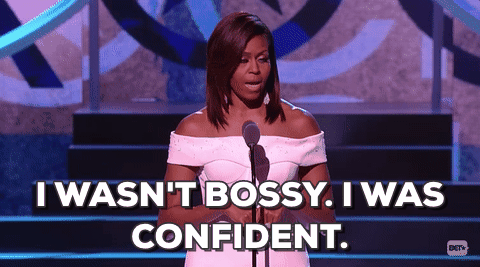 This is a H U G E lesson and one that I am still working on. 'Positivity is a practice' is written on my desk, on my screen saver, in my bedroom and on my bathroom mirror. But really changing your outlook (and cassette tape in your head) takes a lot more than an Instagram-able quote or two. Being a positive person—a problem solver—will make you invaluable to teams, clients, managers and more. Imagine if you were the person who, no matter what happened, always did their best to find a fix. It can be challenging and you don't want to overdo it, but your managers WILL appreciate someone who asks smart questions and figures things out.
5. Know What You Can—And Can't—Control
We often think that we can control everything. We can't. I have gone in for jobs I really wanted, for jobs that I was recruited for, for jobs where the HR director emailed me directly asking if I wanted the position, and I still didn't get it. That taught me that the only one thing I can control is my REACTION to what happens. I can't force an outcome to turn my way every time, but I can take strategic steps to handle the scenario in a way that always moves me forward. The jobs that I didn't get or that I chose not to take? They weren't for me. And when I realized that, when I owned that, bigger and better things came my way almost instantly. I know it's a scary marketplace these days, but clinging to a job that doesn't serve you won't help you reach your goals.
If you are afraid of taking the next career leap and losing the stability of a 9-5 job, take out a piece of paper and write down everything that would happen, everything that you are afraid of. Then, write down your solutions. You'll most likely see that you CAN solve most of the problems you perceive in your mind. And once you have the solutions, you'll see that worry is a waste of energy and you're better off moving your career forward.
6. Stop The "Shoulds": Writing YOUR Success Story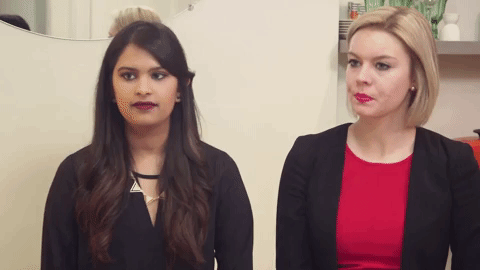 Conventional wisdom says you shouldn't take a pay cut…but what if the pay cut leads to better work-life balance and allows you to move where you want to move? You shouldn't go back to an old job after accepting a new offer…but what if that offer lets you stay in the "old" job with a better circumstance? There are dozens and dozens of "shoulds" in life. And they are a complete waste of time. These are the choices you will make in your career and understanding that YOU are allowed to do whatever makes YOU feel most confident is the best way to move your career forward.
Article continues below advertisement
For example, when I turned down an offer to go to LA in favor of work on (another) start-up show in NYC, I didn't know if that would be stable. I didn't know if I'd be looking for another job in six months or if I'd be able to be in the new job long-term.
Everyone told me to go for the stability because my resume was full of jumps—but it was in those jumps that I increased my salary by 10K-20K on multiple occasions, tripling my salary within four years of graduation from college.
Three years later, I'm running a company with clients all over the world, training individuals on how to build better digital brands, and proud of the success I've worked hard to achieve.
Article continues below advertisement
The bottom line? You get to decide how you handle what path your career takes. You may not get to choose all the moves, but YOU decide how you react, what choices you make, and how you can best move ahead. And there's nothing wrong with changing your mind, moving a step back or revisiting an old opportunity on the journey.
[This post is sponsored by the Forté Foundation.]