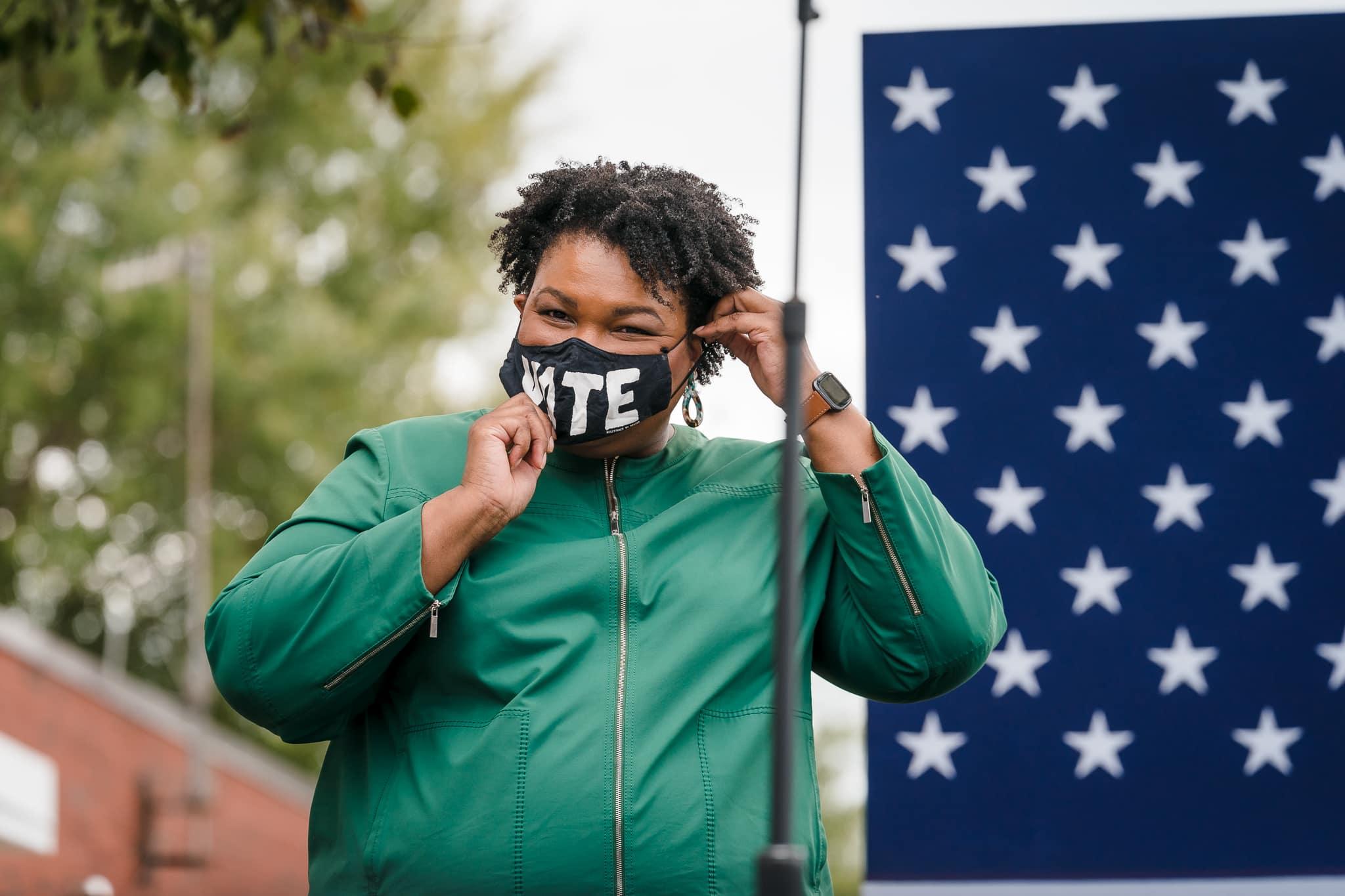 This Is Why Stacey Abrams Is The Hero Of The Election
By
Shanthi Blanchard
Nov. 18 2020, Published 3:30 a.m. ET
Understanding the gravity of what Stacey Abrams pulled off in Georgia is so much more than just this phenomenal feat surrounding impressive voter registration numbers. It's a story of an outsider who had no inside track into government politics. It's the story of a white man in power so threatened by Abrams, he suppressed the votes of nearly 1 million Georgia voters. It's the story of a stolen gubernatorial election, and how one Black woman rose above it…forever changing the future of American politics with her.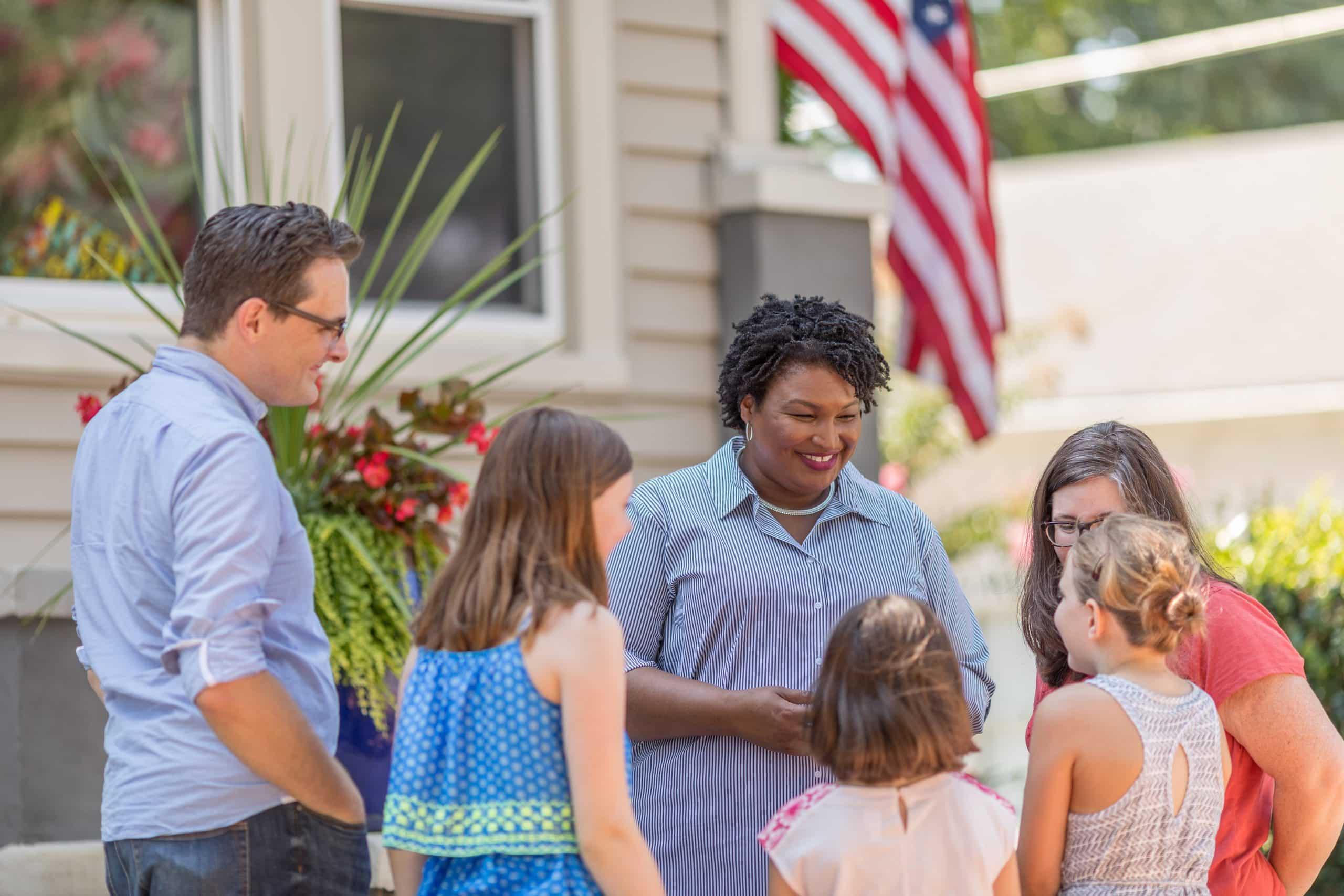 Article continues below advertisement
This Political Prodigy Is Self Made
Abrams's career is built on a foundation heavily rooted in education. After her parents moved to Atlanta to pursue their PhDs from Emory University, Abrams graduated as the first Black female valedictorian of her Georgia high school. Abrams went on to boasts degrees from some of the best universities in the country, including Spellman and Yale.
After starting her career as a tax attorney, Abrams ran for the Georgia State House in 2007. She quickly made an impact and skyrocketed within the ranks. Four years later, she became the Democratic house minority leader. Abrams held onto this position for six years, until she resigned in 2017 to run for governor.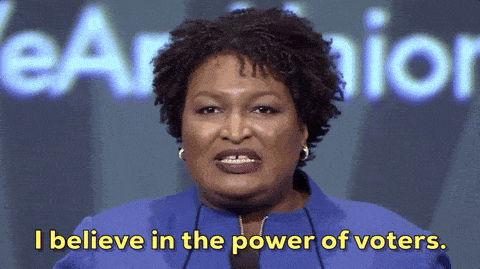 Article continues below advertisement
Abrams Controversial Gubernatorial Loss
In 2018 Abrams lost the Georgia State gubernatorial election to Republican and incumbent Brian Kemp, Georgia's Secretary of State.
Prior to the election itself, questions surrounding Kemp's professional conflict emerged. After all, the secretary of state is the overseer of each state's voting process. This conflict was fueled by Kemp's prior purge. Between 2012 and 2016, Kemp disqualified almost one million state constituents from voting in Georgia. His actions were deemed unconstitutional as they disproportionately disadvantaged voters of color. Under Kemp's rule, over 70% of the disqualified Georgia voters were Black.
Further, during the 2018 election day, reports of voter purges, withheld registration applications, malfunctioning voting machines, absentee and provisional ballot issues, as well as problems within Black and POC precincts emerged.
Article continues below advertisement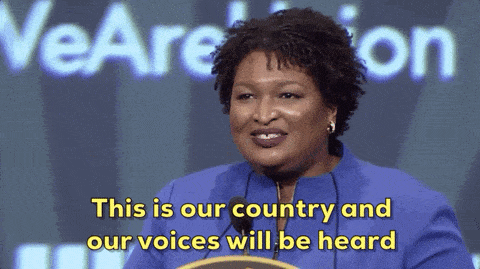 Abrams Undeterred 2020 Vision
Such a gutting loss could have understandably sidelined Abrams from politics, like many predecessors before her (not to mention Donald Trump's embarrassing refusal to concede this presidential election).
However, Abrams immediately established the nonprofit organization, Fair Fight. Fair Fight is a voting group addressing systemic voter suppression issues in Georgia and Texas. As an organization, their goal is to alleviate convoluted red-tape surrounding voter registration, increasing voter turnout and ensuring an accurate count of all ballots.
Article continues below advertisement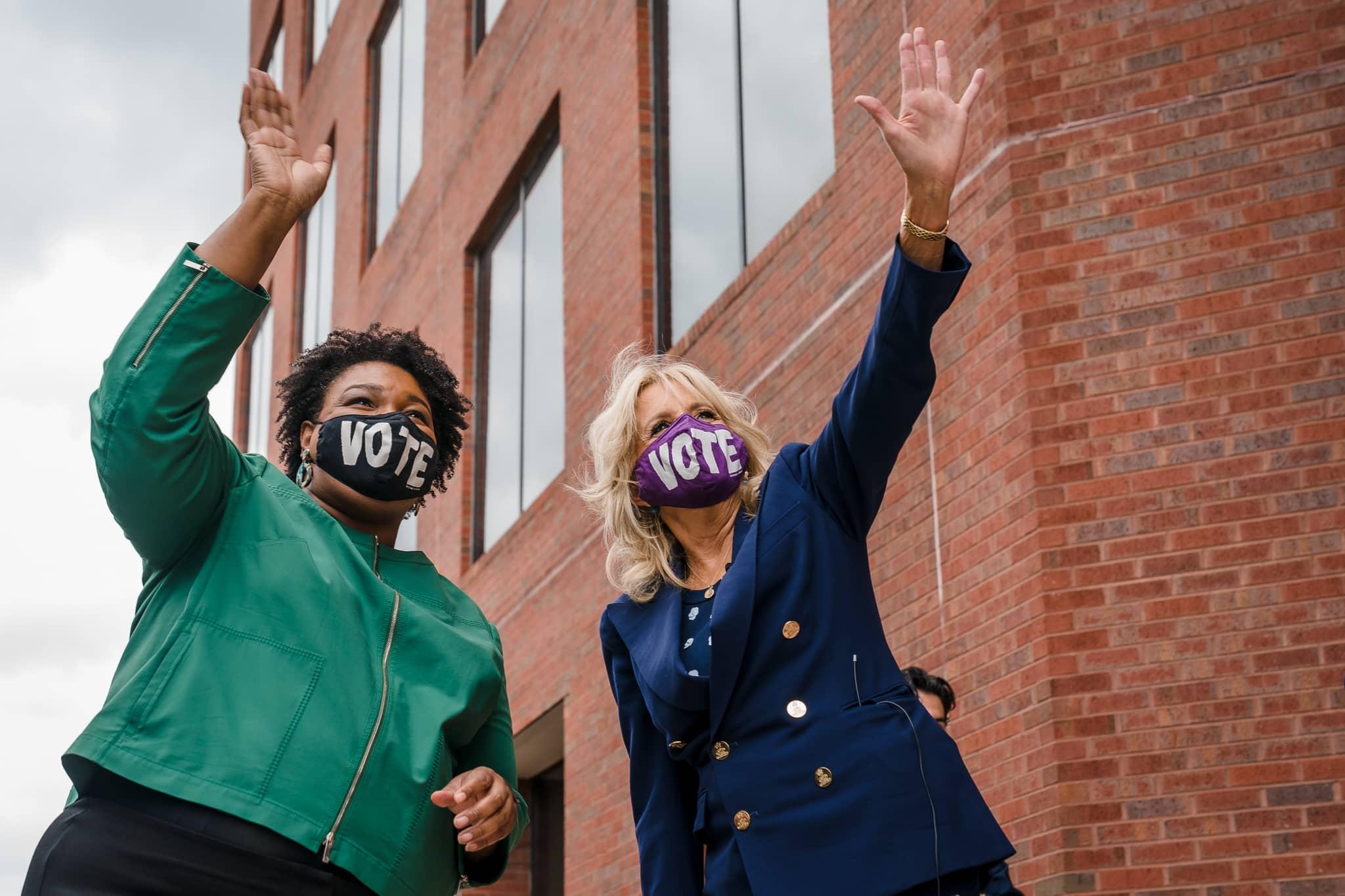 Georgia Turns Blue In 2020
Georgia remains yet to be called. The margin of error is too close and recounts have already been requested by Republicans and current Georgia Secretary of State, Brad Raffensperger.
Regardless, this is an incredible feat for Abrams. Especially when considering how Abrams annihilated immense voter suppression in Georgia within just two years. Equally impressive? That she did it all after facing one of the most public acts of voter suppression in the history of the United States.
Article continues below advertisement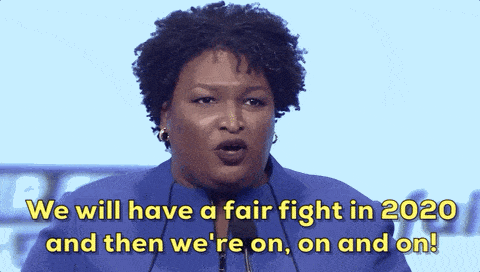 Georgia State Senate Race-Off Still To Come
Abrams's work is not done. Currently, the United States Senate has two senate seats that are undecided…and both of them are in Georgia. If Democrats are able to take both seats, the split of Republicans and Democrats in the senate will be 50-50. However, because the Vice President has the power to break ties in the chamber, power will go to the Democrats.
Never one to slow down, Abrams has already raised 6 million dollars towards the January 5th runoff. Abrams summarized, "Together, we have changed the course of our state for the better. But our work is not done."