Startup Companies Provide Solutions For Beauty-On-Demand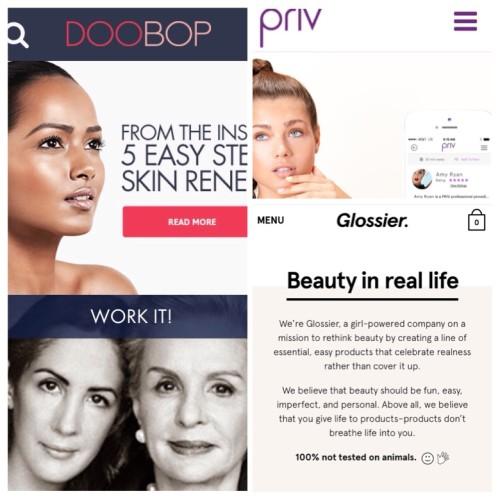 Beauty sections in drugstores have competition.
Business Insider estimates that about 36 million US consumers shopped online for health and beauty products in the spring of 2014. Startups are getting in on this growing market and major brands are tapping into the on-demand needs of their customer. Along with the developing marketplace, the emergence of mobile applications and websites catering to beauty and wellness are paving the way for the entrance of more millennial tech entrepreneurs.
As a whole, e-commerce has $300 billion in sales from the health and personal care industries, making it the second largest retailer in the United States following groceries, according to a report from Business Insider. Industry insiders and researchers like Cooper Smith, a senior research analyst at Business Insider Intelligence, predict "online health and personal care sales volume is expected to grow at a much faster rate than traditional drug store sales."
Within the personal care sector there's an emerging beauty e-commerce space where companies like Doobop Beauty created by Jodie Patterson and Benjamin Bernet, PRIV created by Morris Sutton and Joseph Terzi and Glossier created by beauty blogger and former Vogue fashion assistant Emily Weiss are thriving.
"Our perspective on beauty focuses on brown beauty and New York beauty," explained DooBop founder Patterson in a phone interview with Her Agenda.
"[We focus on] real time beauty, global beauty and a personalized sense of identity," said Patterson.
Online beauty company, Glossier, has an organic following due to Weiss and her popular beauty blog, Into The Gloss. According to Bloomberg Business, Into The Gloss gets over 8.5 million monthly page views.
Models, make-up artists and beauty experts were individuals interviewed for Into The Gloss which led to a loyal following of over 200,000 on Instagram and over 60,000 fans on Facebook.
Article continues below advertisement
Lancôme collaborated with Into The Gloss through sponsored content featuring a new color design matte lipstick, in this post on the blog Weiss created the makeup looks, shot the photos and wrote the text as well as selecting friends to be a part of the article. Following this business move, Weiss raised over $10 million from investors to create the Glossier product line. The beauty brand, Glossier has over 79,300 followers on Instagram and was introduced as 'skincare as makeup' following its launch last October.
Brands like Glossier serve as proof that with an organic following in addition to beauty products that fit what millennial women view as necessary can lead to. At the time of the launch in 2014, there were 19 employees at Glossier, some were readers of Into The Gloss prior to being hired.
Another brand on the rise, DooBop Beauty, Patterson tells us is a site women who are tired of looking in the ethnic aisle in drug stores can go to find products that feel good from the inside out.
Article continues below advertisement
The site also has experts in numerous areas such as skin, hair and holistic health which proves what the message behind Doobop truly is. Patterson expresses that beauty is a feeling and hopes that each Doobop package "is seen as a gift, a beautiful gem that says a lot from who we are from the inside out," said Patterson. "Doobop is about simple, easy beauty."
"Often times when you go in a storefront, it's hard to find an expert, what we've provided is a conversation behind beauty all over the world," said Patterson.
Patterson is on to something for sure. The need to a physical location to find an expert or to even get access to beauty services like a makeover, or a manicure are slowly becoming optional versus in the past when it was necessary. Catering to this idea is PRIV is a global on-demand beauty and wellness NYC-based mobile app which launched in 2014. The app is made for busy women and men who need blowouts, manicures, fitness lessons and more from the comfort of their homes, a hotel or in their office.
"PRIV offers a marketplace ranging within the beauty and wellness realm," said Courtney Jerden, Priv Inc. Executive Vice President. "PRIV is for time [sensitive] women or men that don't have time to go into a salon."
Jerden explained the app allows customers to look through personal portfolios and also request appointments by PRIV professionals.
As Executive Vice President of Priv Inc., Jerden's background in both the startup and beauty industries led her to the team at Priv Inc. She believes more women entrepreneurs should run with their ideas, especially with the right team. "Everyone has an idea and having the team to help create it is important," she said.
PRIV employs freelance nail artists, masseuses, trainers and more with set prices for their offered services with tips included. Appointments are able to be booked in NYC, London, Los Angeles, and Orange County, California and Austin, Texas.