Staying Productive Through The Storm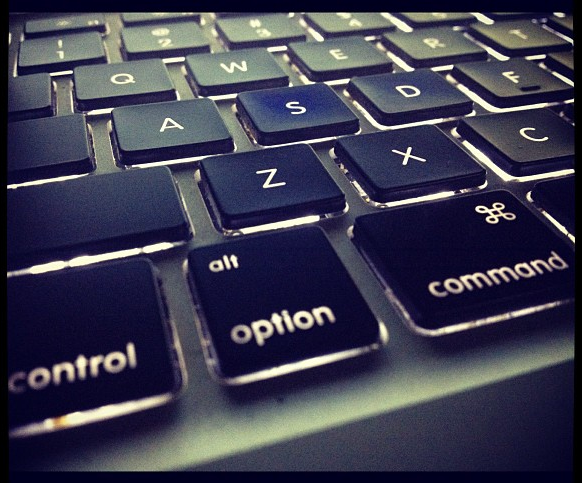 If you live on the East Coast, you're probably stuck at home right now. Hopefully, you are safe and sound in your home or you have evacuated and found a safe place to stay as the hurricane passes.
Mass transit is shut down, everything is closed, and going anywhere is not an option. So while a storm is brewing outside your window, another group is taking social media by storm. This group for the purposes of this post is dubbed "the bored young people." Pretty much every other status on social media is one declaring a state of boredom to the world. But just because you're at home, does not mean that today has to be a complete waste of time.
Think back to all of the times you said 'if only I had a day.' Well, today is the day and here are some ways you can utilize it.
You work hard. So rather than complaining about being bored, enjoy it. Relax, kick back, watch a movie, enjoy some rare me time. If you have been on "go mode" nonstop for months, use this moment to simply slow down for a day. Research shows that when you slow down and take a pause from the momentum of life, you can come up with some of your most creative ideas and even solutions to problems that may have been lingering for a while.
You might be tempted to zone out and watch television all day. But remember in college when you would have all day to sit and read? Sure, it was for a class or an exam most of the time, but admit it, sometimes you actually enjoyed those moments. Highlighting passages you found interesting. Even looking up and saying to a friend 'hey! did you know…' So go back to that running list of books you met to start (or finish). Here are some books we came up with that you might want to check out today (click here.)
Article continues below advertisement
Catch up on email, catch up on writing that *insert here* [novel, blog post, article] you have been thinking of if only you had the time. You can start that big home project you have been putting off too. Reorganize your apartment, or your room. Do some cleaning while listening to music. While you're at it, catch up on all that new music and update your iTunes library. I'm sure you have a list of things to catch up on longer than the day would even allow.
Hurricane Sandy hasn't even really hit us with it's full force yet and already it's looking pretty scary out there. To help cope, take to social media and you'll find plenty of comic relief. Many are making jokes and funny meme's about the hooplah around the storm. One of the funniest things we have seen so far is this article from BuzzFeed "Hurricane Sandy Texts From Your Mom."
Grab some magazines, cut out some pictures and take some time to reflect on your life and where you see it going. Put together a collage of images that make up your dream life. It makes your vision more real to see it in front of you and it puts the positive energy out into the universe.
But remember to stay informed. Tune into the news, and be on the alert.
Tell us in the comments below: Are you concerned about Hurricane Sandy? How are you using today to be productive?