Black Women Talk Finding The Joy In Entrepreneurship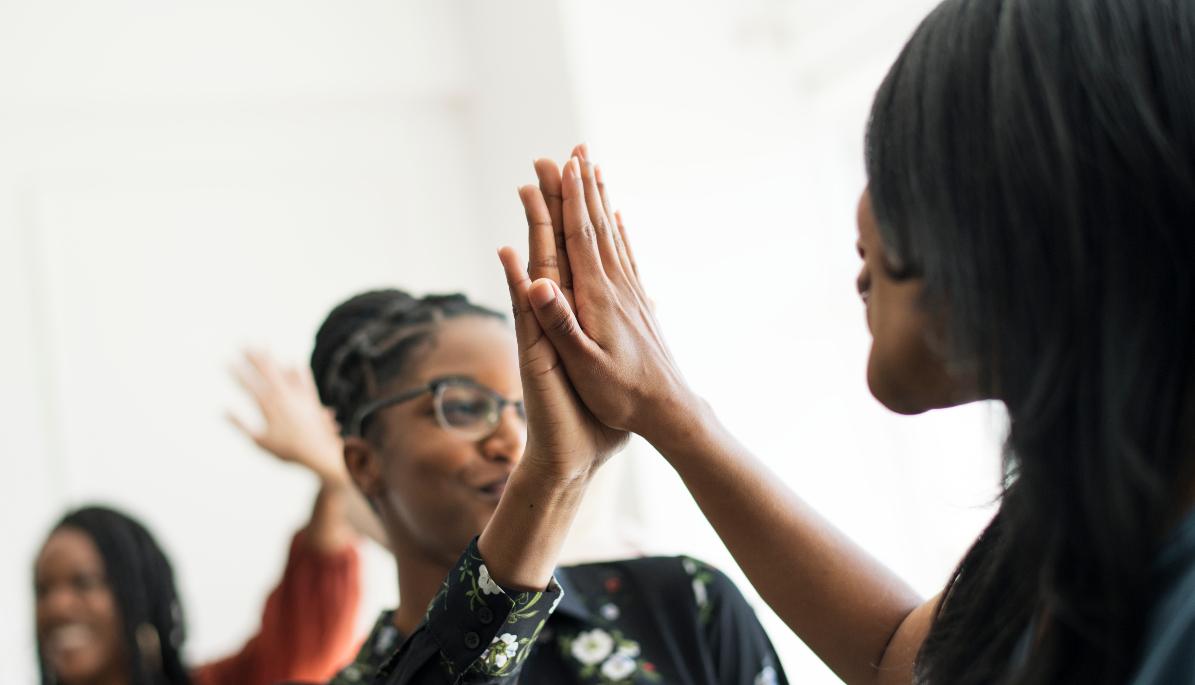 When you read many articles about the experiences of Black women entrepreneurs, the focus is often on the struggles, challenges, and inequities that exist. While those are very real, many Black women have found a lot of joy, fulfillment, and success in being an entrepreneur. In fact, JP Morgan reported that Black women are the fastest-growing group of entrepreneurs, increasing by 50 percent between 2014 and 2019. There is a huge variety of reasons Black women become entrepreneurs and just as many different ways they define success and what they want to accomplish.
Enjoy these stories of Black women who have found ultimate joy in entrepreneurship, and be inspired by nuggets of wisdom that can help you in a current or future entrepreneurial journey of your own.
LaMonica Toussaint, Founder, I.L.M.B. Fitness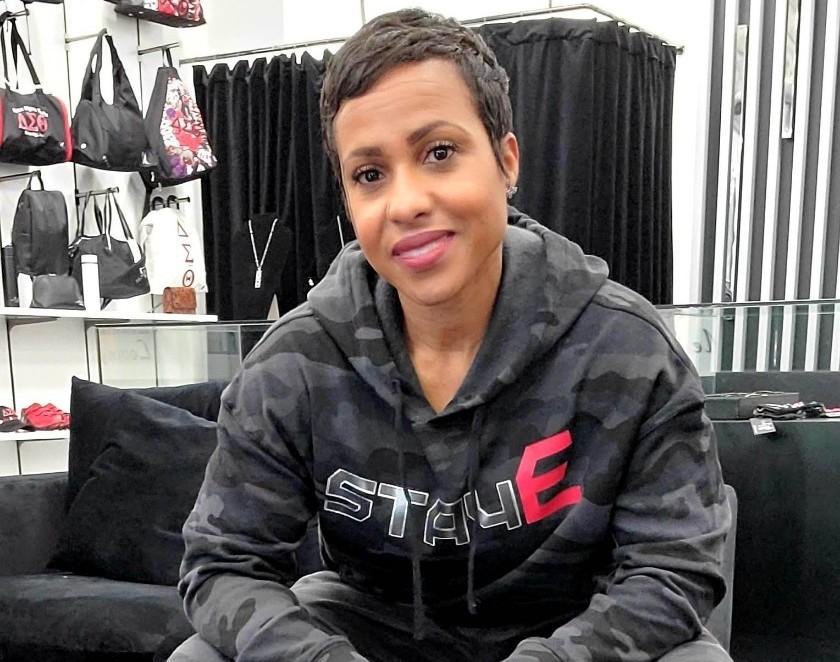 LaMonica Toussaint founded I.L.M.B. (which stands for I Love My Body) Fitness in 2009 as a brand promoting conscious ftiness choices and a commitment to health and fitness as a lifestyle. In 2013, she expanded into fitness apparel. On the site, LaMonica shares the personal story that led to her launching ILMBwear following the loss of her daughter Kherrington, "I needed something tangible to help me during the most difficult time in my life. I missed her so much and wanted to hold and wrap my arms around my baby girl. That desire gave birth and vision to the first ILMB wear item, the Kherri Wrap." ILMBwear is a fast-growing apparel brand, and LaMonica has the goal of it becoming a household name.
Her Greatest Joy:
It's all about the freedom to do what she needs to do when she needs to. She also enjoys being able to set her own goals and achieve them, through working hard and smart. For example, she has also launched a line for Delta Sigma Theta Sorority, Inc and Alpha Kappa Alpha Sorority, Inc., and her popular Butterfly Love subscription box. Having regular routines that she gets to set is part of what fuels her personally and her success as an entrepreneur. For her business, she has a consistent Facebook and Instagram content schedule, as well as launches or sales every Friday. LaMonica has also been willing to learn and adjust when facing challenges.
Article continues below advertisement
She shared that when you start a business there is no one place to go to get support with everything you need. You must be willing to do your research, learn your industry, go through periods of trial and error, make mistakes, figure out your process, and adapt.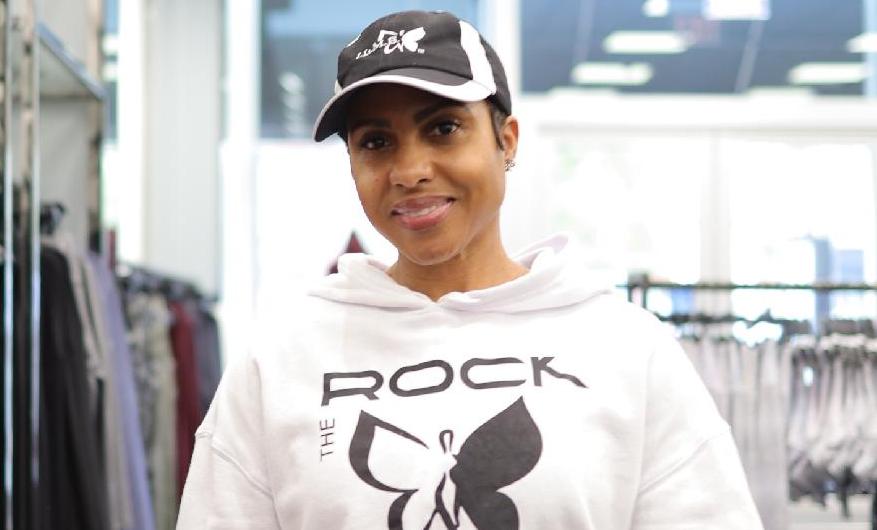 Article continues below advertisement
Business Lessons:
Her entrepreneurial journey has made her more patient and focused than ever. She has learned to not force things or take on more than she can handle, which keeps her from ever getting to the point of burnout. Her greatest source of gratitude is the customers who support her, promote her, and are loyal to her brand.
Her Advice:
Don't expect someone else to give you all the information or guide you on every step of the journey. You need to take the time to educate yourself, try things, and put in your effort and energy to find your path. She noted that you might want to emulate someone else who is successful, but "their path might not be yours." What great advice – being able to create your own path is an exciting part of being an entrepreneur. Having a legacy vision for your brand is important too, and I.L.B.M. Fitness's legacy vision is women loving the skin they are in and loving their bodies inside and out.
Article continues below advertisement
Julie Norwood, Minister, Host, And Radio Station Owner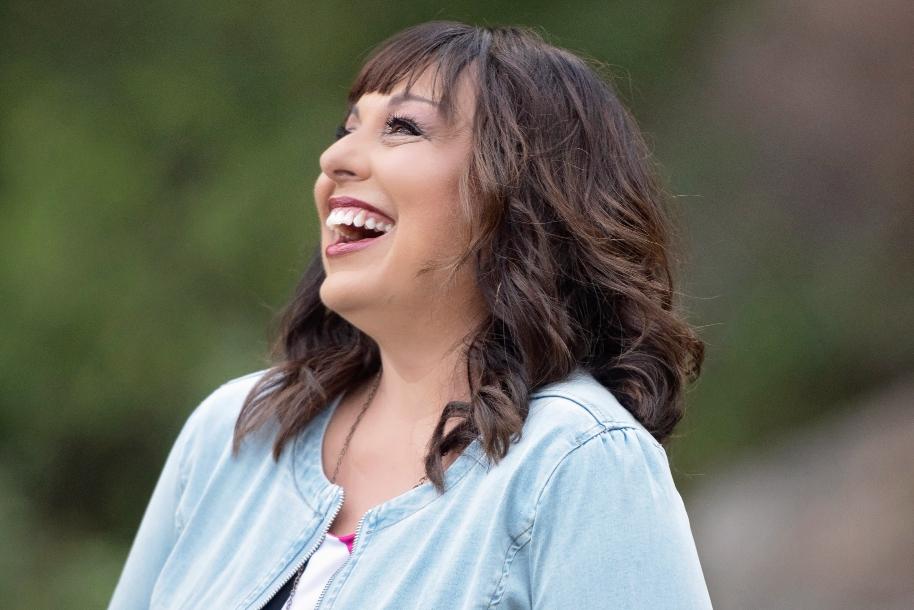 Julie Norwood was a pastor at a brick-and-mortar church and ran Christian radio stations for over 25 years. Then when she moved to California and had a hard time finding a property for a church, or a radio station to call home. She was feeling limited by other people's choices and not sure what to do. Then she realized God had gifted her with talents of ministry and broadcasting, and her purpose was to share these talents. So, she started a virtual ministry and her own internet radio stations (Praise95 and Worship95), while pursuing her traveling ministry and speaking engagements. She shares that entrepreneurship "is not for the faint of heart and you have to be self-sufficient."
Her Greatest Joy:
She says she feels fulfilled and successful as an entrepreneur when she is impacting people's lives in a positive way, and has peace that she is fulfilling her purpose. Her journey brings her joy through the freedom she has to use her own voice, be creative, and create opportunities for other people to partake and participate as a community. Being an entrepreneur has given her more resolve in her strengths and purpose, as well as more confidence in mentoring others.
Article continues below advertisement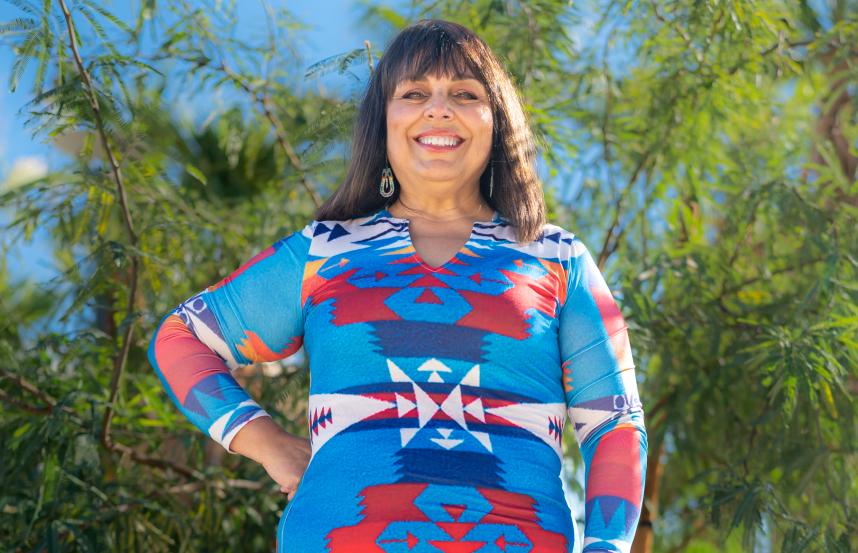 Lessons Learned:
Norwood holds a lot of gratitude for the opportunities she has been given. She feels Black and Native American and Christian women are not always invited to the table to contribute. When her voice wasn't asked for or appreciated, self-doubt crept in. Then, she realized she could set her own table and invite others that haven't been invited before.
Article continues below advertisement
Once she started making this shift, more opportunities started opening up for her, and she ensures she shows up for those opportunities. She also ensures she takes care of herself by acknowledging when she is taking on too much and using intentional breaks to refuel herself. She shared that "you can't sacrifice yourself or your family on the altar of ministry…" or you won't be able to continue to show up. Great advice for an entrepreneur in any field.
Her Advice:
Keep showing up, do the right thing and enjoy the journey, be each other's community, cultivate a network of like-hearted people, and continue to reach out until you find your people. Prayer, family support, plus personal and business relationships help her build her network.
Norwood has cultivated a journey that inspires other underrepresented women to believe in themselves by continuing to put in the hard work, step out, and not be afraid to make a few mistakes. Most of all she says, "share your voice, develop your integrity by doing the right things and the right things will happen."
Article continues below advertisement
Wendy Robinson, Founder, Wendy Jay Creative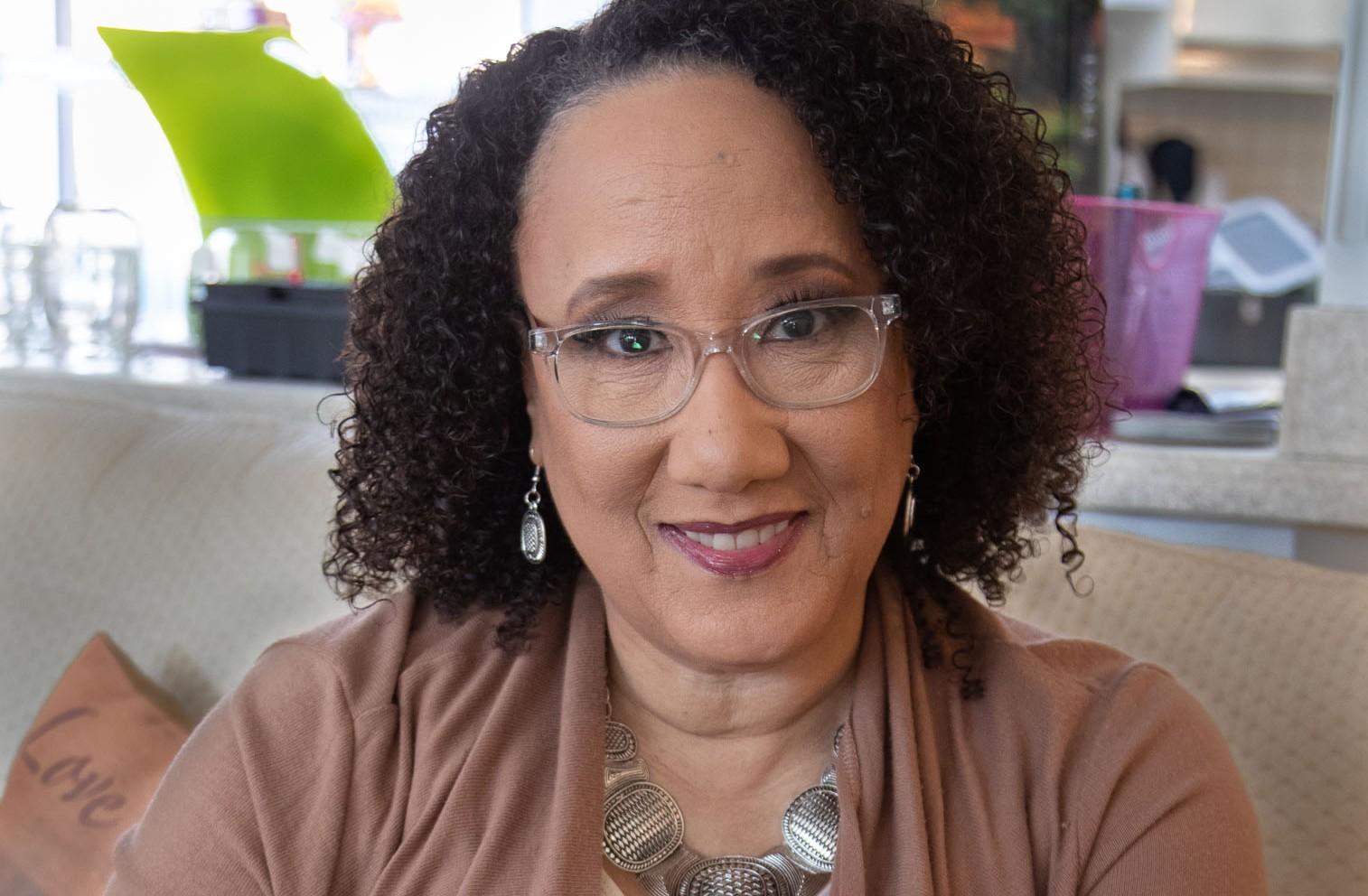 Wendy Robinson crafts websites and provides business strategy coaching via Wendy Jay Creative. This isn't her first entrepreneurship journey though. After more than 20 years in corporations, she pursued her dream of being an event planner. After three years she sold her business because she didn't want to give up all her weekends. She realized that she was good at technology and creative. Friends in the industry were regularly asking for her advice on how to set up their websites and blogs. She knew she could pair what she enjoyed and was good at into a business.
Her Greatest Joy:
She finds her success in being able to do work that she loves, and at the same time help other businesses be more efficient and profitable. Her greatest moments of joy are when her clients don't need her anymore because the light bulb goes off for them, and they feel confident in automating their processes and creating a strong online presence. She is very grateful she gets to be creative, help others, and create a life lived on her terms.
Being an entrepreneur has shifted her mindset from a very traditional one to realizing she can have multiple streams of income, 'retire' from corporate work and do creative work she loves for as long as she wants and create her own journey. She expressed how freeing it is to not depend entirely on others for her work and living.
Article continues below advertisement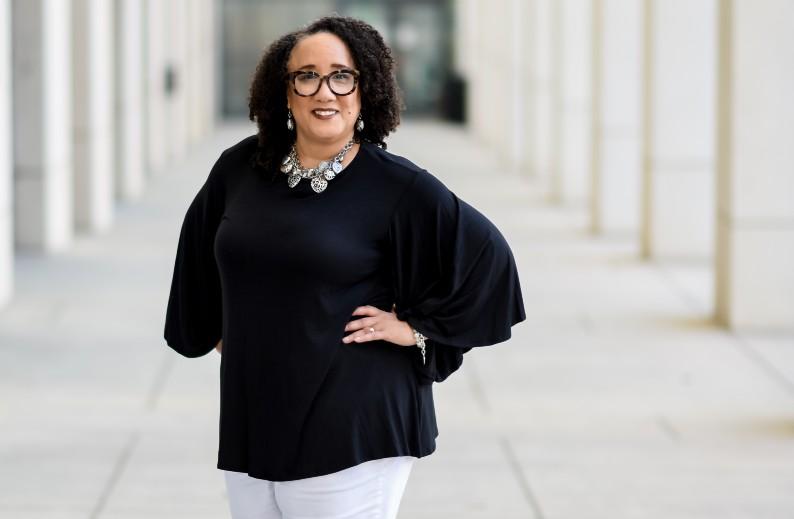 A Huge Lesson:
Like all entrepreneurs, Robinson has experienced challenges. An early mistake she made was when she had to unexpectedly cancel a business event and didn't realize automatic cancellation notices did not go out, including to clients coming from out of town. She realized she had to be more diligent, show up for her clients, and be dedicated to every part of her business. She is now focused on the client experience in all the details.
Article continues below advertisement
She employs routines that set her up for success and help her avoid burnout. She doesn't work on Sundays and Mondays. She has a method called Sunday setup where she sets 2-3 main goals to accomplish for the week in her business and personal life. For her it is all about prioritizing her goals, not trying to cram everything in, and making the time she spends fruitful.
Her Advice:
"Be intentional about whom you want to serve and how you want to serve them," she says. She also advises finding your own way on you how you want to position yourself to your clients. Do not try to emulate other entrepreneurs, they are not you. Your strengths are unique to you, so build on those and be authentic in your connections.
Robinson wants to leave a legacy where other seasoned women business owners like her realize that technology can be used for good, for creativity, for connection, and for running their businesses more efficiently. Business is about connection, and technology can be used to help foster connections. It can also help them run their businesses smarter so they can create space for the life they want, as she has.