Review: HBO Max's New Hit Show 'Sweet Life: Los Angeles'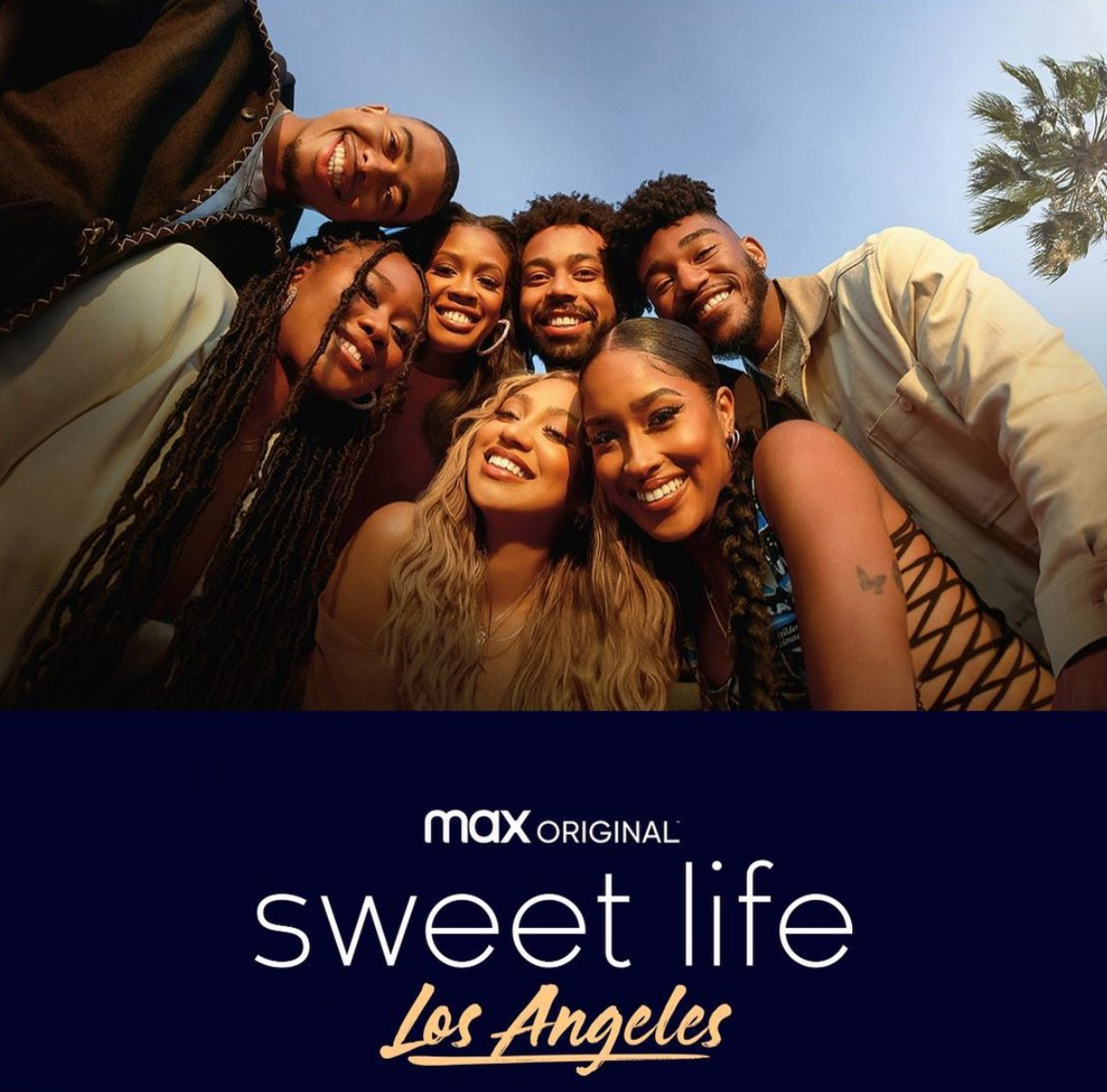 Our favorite content creator Issa Rae is the epitome of booked and busy all 2021. As we (impatiently) await the final season of her HBO hit series, Insecure, and anticipate the premiere of her forthcoming series, Rap Sh*t, Rae found time in her schedule to bless us with some brand new show to hold us over and in the form of a reality series.
Sweet Life: Los Angeles follows a group of seven passionate twenty-something friends/creatives who take us on their unique journey through life, love, and entrepreneurship while making a name for themselves in south Los Angeles. Rae, serving as one of the executive producers, was intentional in how she showcased this relatable yet refreshing Black perspective while earning success in that confusing quarter-life phase that many identify with.
In a recent interview with Variety, Rae shared that she was so involved with the project that she helped edit the entire first season. "I find myself rooting for them. I'm really just invested in their journey and wanting them to succeed, and wanting them to communicate better, and seeing myself in so much of them."
For those that are 2000s reality television lovers, the show has been compared largely to BET's Baldwin Hills and that connection is bigger than the SoCal backdrop and all-Black cast. Rae shared that producer Ashley Calloway and executive producer Sheri Maroufkhani were key members of the series development, bringing their expertise from BET into the HooRae Media wheelhouse.
Maroufkhani, is one of the creators and executive producers behind the 2007 fan-favorite series, while Calloway starred in its first two seasons. Calloway is now a manager with ColorCreative, a management company co-founded by Rae in 2014, and is making sure to put Los Angeles in the best light. "Ashley was super vocal about the types of people that we should be following around…she rides for her city."
However, unlike Baldwin Hills, Laguna Beach, or even The Hills, this cast doesn't come from affluent backgrounds or privilege; we are witnessing their rise in real-time and that is what makes it sweet.
Article continues below advertisement
Meet The Ladies
As the nucleus of the friend group, Burns is as passionate about her friends as she is about building her own legacy. Showcasing her event planning skills through her event series agency House Party Creative, Burns means it when she says "you can't spell party without Ty" as throughout the series she curates events for Black and brown creatives and influencers to network.
Burns' storyline also touches upon an important topic for millennials which is financial freedom and generational wealth. By opening up about her past of growing up with an incarcerated father, Burns is determined to create funding and resources for her family and others with similar backgrounds.
Article continues below advertisement
Until the launch of her own public relations company, Scott is a PR professional working in financial services. The Howard University alum uses her entrepreneur skills combined with her expertise in real estate investing to "Buy Black the Block," her vision to buy back 100 properties in Black communities.
Des Vignes is an artist and fashion designer who has turned her name into a brand with prior experience from working for some of the fashion industry's well-known labels. The Des Vignes brand prides itself on creating its handmade pieces with eco-friendly and sustainable materials while simultaneously promoting body positivity with sizes for all body types.
Jones is a Michigan native who has only been in LA for a few years but it seems like she's known the rest of the group forever. As a healthcare professional, Jones flexes her creative entrepreneurial muscle with her organic body butter line Buttrd By Bri which comes to fruition over the course of the show.
Article continues below advertisement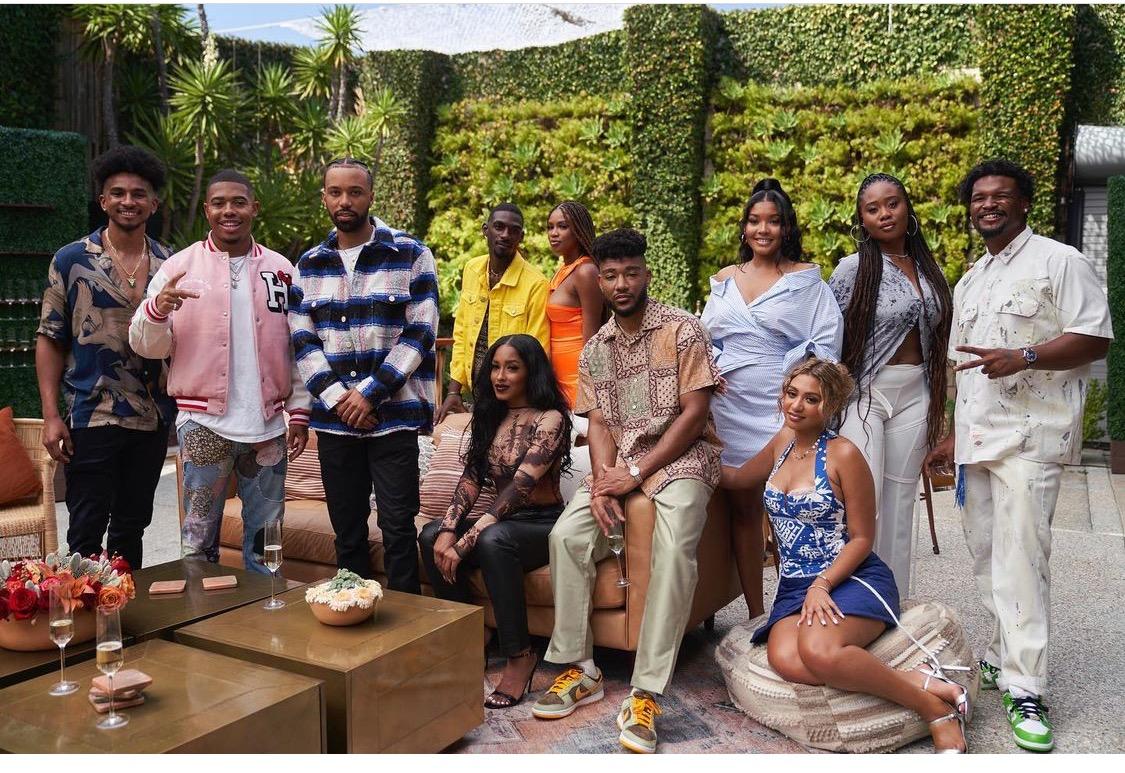 Meet The Fellas
Bentley may be the youngest of the crew but he is bossman in every sense of the word. He is the CEO of LA's streetwear brand, Hypland, which he started as a teen and has grown into a multimillion-dollar corporation.
Bentley's storyline is unique in the sense that it showcases what generational wealth looks like in the black community with the right support to help guide you. Bentley plans to use his platform to show young people that you can turn your hobbies into a business and entrepreneurship is attainable.
Article continues below advertisement
A former Division 1-UCLA basketball player, Smith is currently a marketing specialist at Westbrook, Inc, the production company founded by Will and Jada Smith. During the first season, we watch Smith launch his own podcast which discusses stories about life after sports including topics such as mental health for Black men.
Compton is a co-owner of the Lost Sound record label and the manager of Inglewood-bred rapper, Griff Tyler. When he's not busy in the studio, he's working on his fashion line His & Hers LA.
Stream or Skip?
If you're looking for a quick series to binge, we highly recommend tuning into Sweet Life: Los Angeles. Even when they're going through their friend quarrels or having those uncomfortable conversations with loved ones, this group is so authentic and it's relatable to all of us who belong to a colorful friend group. Whether you're the glue of the crew like Tylynn, a hopeless romantic like Bri, or have that hustler's ambition like Jordan, these are people you know very well.
Outside of the cast, this series does a great job of showing us that Black excellence comes in many facets while simultaneously showcasing the small SoCal Black businesses that deserve recognition as well.
Sweet Life: Los Angeles is a breath of fresh air in the current reality television landscape and like Issa Rae once said, "I'm rooting for everybody Black." This is no different.
You can stream Sweet Life: Los Angeles on HBO Max.