Black And Vegan: Top Women To Follow For Thanksgiving Dinner Inspo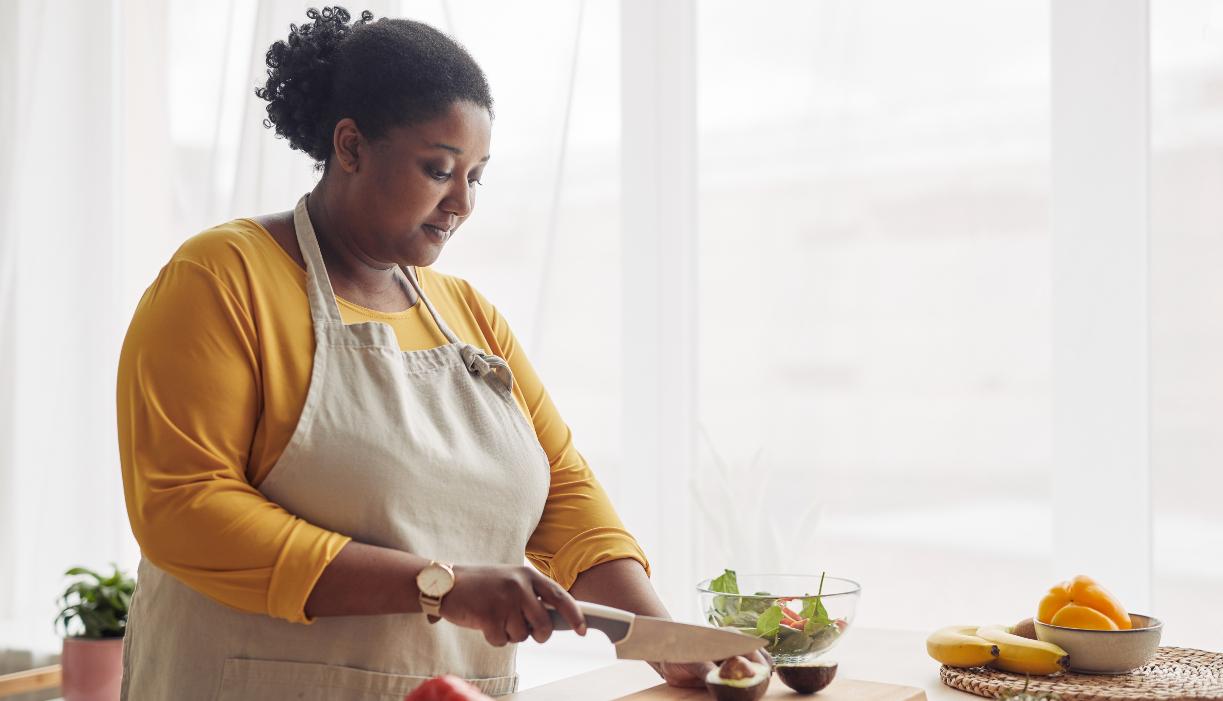 More and more, we're seeing Black women chefs, influencers, and YouTubers shaking things up as vegans and advocates of plant-based cuisine. (And there is a difference between "plant-based" and "vegan" by the way.) More specifically, we're seeing Black women leading in teaching us to modify some of our favorite meals in a healthy way.
This Thanksgiving, try out a plant-based or vegan recipe to share among friends and family. Here are a few women we're inspired by and recommend tapping into for your holiday dinner inspiration.
Article continues below advertisement
Jazz (@diaryofamadblackvegan)
What do you get when you pair vegan food inspo with a side of humor? The 'Diary of a Mad Black Vegan.' Jazz's account showcases what it's like to be a vegan in a non-vegan world and shares recipes and tips on her account through IG Reels and easy-to-follow videos.
Rachel Ama (@rachelama_)
The London-based blogger and cookbook author shares her plant-based recipes and cruelty-free skincare tips. Full of mouth-watering inspo, Ama's cookbook boasts pasta dishes, desserts like mango ice cream, and sandwiches.
Article continues below advertisement
Malinda Simpson (@kindred.vegan.souls)
The vegan foodie showcases her homemade recipes and local food finds throughout Dallas. Simpson frequently shares her vegan takes on household favorites like fried chicken, hash brown breakfast sandwiches, and a Jamaican jerk shrimp alternative.
Article continues below advertisement
Tabitha Brown (@iamtabithabrown)
We couldn't craft a list of kick-ass Black women who are vegans without mentioning her! From creating a viral moment recreating a vegan Whole Foods TTLA sandwich and showcasing vegan recipes on TikTok, Brown's social media accounts are a playground for those looking for plant-based inspo or those wanting to expand their vegan recipes this holiday season.
Article continues below advertisement
Charlise Rookwood (@VeganSoulicious)
Rookwood is a New York-based model, influencer, and vegan chef who's been sharing vegan recipes with the world for years. The chef shares plant-based recipes including substitutes for traditional Caribbean favorites like red peas soup, cornmeal dumplings, and beef patties that are sure to keep you and your guests full and satisfied at the dinner table.
Article continues below advertisement
Babette Davis (@chefbabette)
This vegan influencer and chef creates plant-based dishes that you can enjoy in her Inglewood, Calif.-based cafe or in the comfort of your own home. Some of her recipes that are right on time for the holiday season include a vegan shepherd's pie, jackfruit and veggie stew, and sweet potato pie.
Article continues below advertisement
Jenné Claiborne (@sweetpotatosoul)
Known for her Southern-inspired vegan recipes, Claiborne is the author of Sweet Potato Soul and shares plenty of her simple and flavorful recipes in the book as well as on her Instagram page. You can find dishes ranging from veggie and grain bowls, to sweet potato loaded fries, to fun appetizer ideas. If you're looking for easy ways to make basic ingredients pop throughout your holiday gatherings, check out her account.