Take Control of Your Health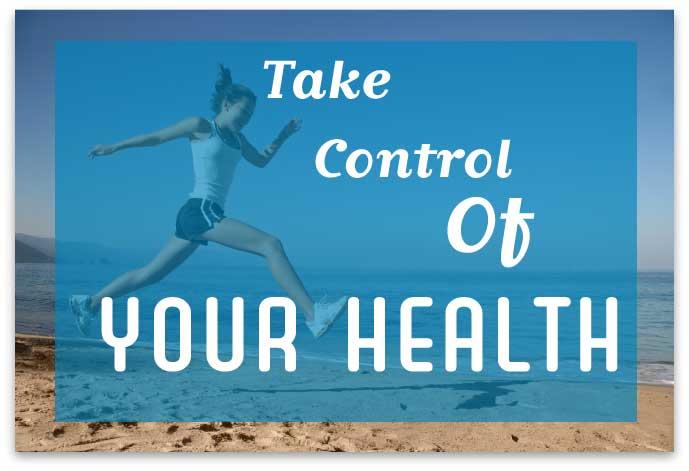 Although you may feel invincible, it's important to be proactive and take control of your health before a problem arises.
Eating healthy, dealing with stress, and making safe sex and recreational decisions is something that young women today are becoming more lax about due to the false sense of security according to medical experts.
"A lot of young women are in a state of denial — they don't think they are going to get an STD, get pregnant, or become sick. But I'm seeing these scenarios all the time," explains Suzanne Trupin, professor of ob/gyn at the University of Illinois in an interview with Cosmo.
To encourage you to be proactive about your health, Her Agenda has come up with some tips and advice for staying healthy.
Begin to have regular visits with your doctor and get the followings screenings in order to prevent diseases at the first signs:
Mammograms: While the general rule is to get screenings after 30, it is possible for women younger to begin to show signs and symptoms of breast cancer. Getting a screening yearly can help to ease your mind about the possibility, and also to treat growths at the very first sign. The key to beating the disease is early detection, so the earlier you begin to get screenings, the earlier you can begin treatment.
Pap Smear: Just like with breast cancer, preventing cervical cancer starts with early detection. Especially you're sexually active, be sure to get regular Pap Smears and screenings. Or if you have a family history of cervical cancer and other pelvic diseases, getting screened is pertinent to maintaining your health.
Blood Pressure: With all the stress young women find themselves in, it's recommended that women get their blood pressure checked every two years by a professional. A normal blood pressure reads 120-139/80-89, but fluctuates due to weight and stress levels. Nonetheless, blood pressure can be indicative of underlying issues such as diabetes, heart disease, and kidney disease.
Article continues below advertisement
Cholesterol: Keeping an eye on cholesterol can be live-saving and can alert your doctor to other issues if your cholesterol levels are unusual.
Eye Exam: Go to the opthamologist every two years to get your eyes checked, as you get older, your vision changes. It's not always indicative of a disease or major issue, it may simply boil down to you needing to begin to wear corrective lenses or contacts, or change your prescription.
Immunizations: Keeping up with shots and boosters is important not only maintaining health, but preventing future complications. The Center for Disease Control and Prevention recommends you should get a flu shot every year. The CDC also suggests receiving a tetanus-diphtheria and acellular pertussis vaccine, and then follow up with boosters every year. If you were fortunate enough to never have chicken pox as a child, you should ask your doctor for a varicella vaccine. Keep up with your HPV vaccine, and ask your doctor for other immunizations you may need. Keeping up with these immunizations lowers the risk of contracting and spreading disease.
Article continues below advertisement
In the fast paced lifestyle, it's easy to indulge in going out to eat most nights of the week. Make sure you're eating a balanced combination of the food groups, and eating multiple meals a day. Many busy women end up skipping a meal or two to fit more time into the day, but that's not healthy. Keep a few healthy snacks in your work bag or in your office drawer for those days when you have to opt-out of sitting down to enjoy a meal, you're still eating and fueling your busy body. Keep granola bars, fruit, bottled water, and other nutritious snacks handy for those moments when you're torn between eating a quick lunch or wrapping up a small project.
With school, work, family and other outsides activities many young women are cramming the most into their entire day. In addition, young women tend to let their office work spill over into what is supposed to be their "Me Time," giving up socializing with friends, relaxing, and sleep in an effort to be more efficient. While such dedication or commitment to something is admired, it can also be unhealthy when done too often. Taking a moment to yourself to debrief and unwind is critical to making sure you aren't being overworked. Dedicate an hour a night to reading a book, watching your favorite show, or spending some mindless time surfing the web reading celebrity gossip blogs. You'll look forward to the time you've set aside for your side to focus on something other than work for a little while. It gives you the break you need to be rejuvenated and not burnt out when you return back to the grind!