Taking Intentional Steps In Your Career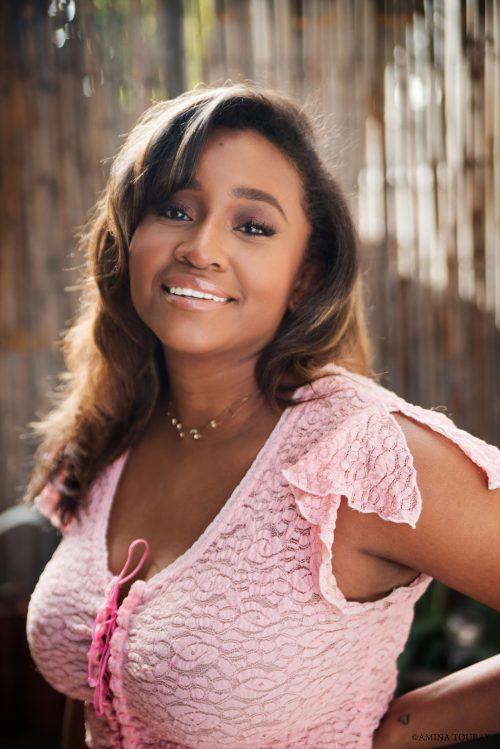 You have the power to create the career and life that you want. Through making the right decisions, you can go on a rewarding journey but where to begin? It begins with the power of intention. We are challenged to align our thoughts and plans with our actions as we work towards achieving our ultimate goals.
On August 22nd, the Her Agenda Insider's hosted Andrea Lewis, actress, entrepreneur and content creator. A child actress turned series regular, Andrea has spent the majority of her life in front of the camera. From The Natalie Cole Story and Down in the Delta to the becoming a series regular on Degrassi: The Next Generation, Andrea has been on screen with many Hollywood heavyweights. Since Degrassi, Andrea has taken her career to another level by starting Jungle Wild Productions, where she created the hit web series' "Black Actress" written by and starring Andrea and the fan favorite relationship drama "Beyond Complicated."
Talking with Andrea was a lesson in predestination, perseverance, alignment and intention. Andrea knew what she wanted to do at an early age; she strategically continued on her journey until she was able to pursue her other interests. As a creative, remaining purpose-driven is important. For Andrea, she shared how she mastered the mental side of making career decisions that allow her to continue the storytelling she loves while facing the challenges of Hollywood. Our Insiders can take practical advice when it comes to making decisions from Andrea.
"Changing my negative thinking into positive thinking is hard, but it's been very important for anyone pursuing a scary, high risk career."
Article continues below advertisement
Andrea on making decisions:
"I go with my gut more than anything. My gut always tells me when something is going right or wrong. I know when I need to try harder, or improve my pitch, or go in another direction, my gut check is real."
When asked about overcoming imposter syndrome:
"I think we all struggle with imposter syndrome, and I always find it shows for me when I'm in a season of change and "going to another level." It's basically anxiety, nerves and self doubt creeping in. But sometimes that's the moment that I know I have to push through, because what it really says to me, is that I HAVE TO GET OUT OF MY COMFORT ZONE."