Teachers Wanted: The Top 5 Most In-Demand Teaching Specialties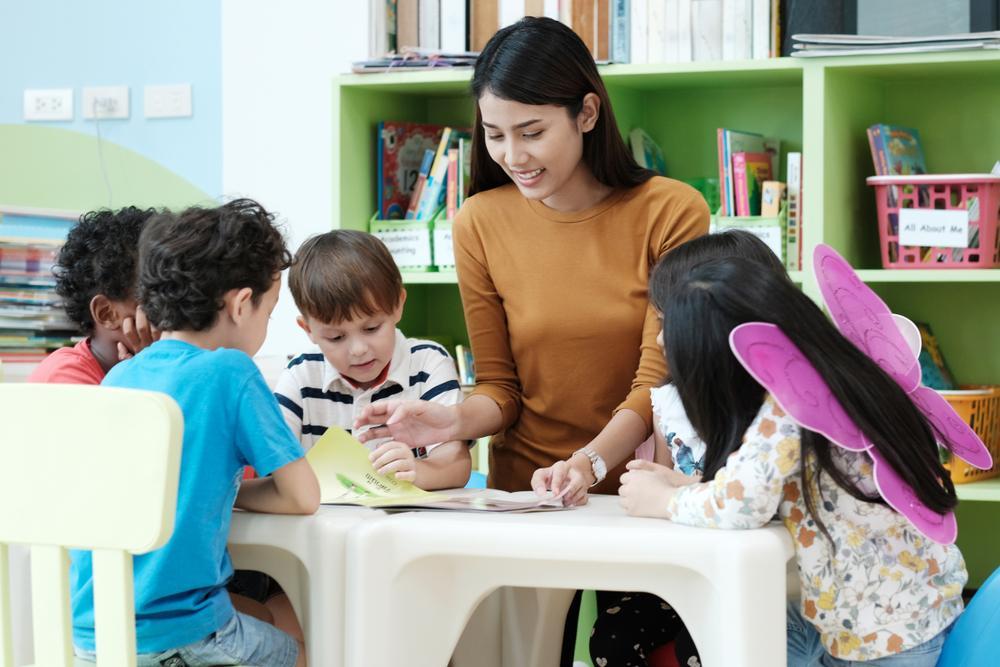 Great teachers are always in-demand. However, if you are a teacher looking to make a change, or thinking about becoming a teacher, there are some subject areas that are more in-demand than others. Individuals who have skills, knowledge, and experience in these subject areas usually don't lack for job opportunities, and in some cases, may earn higher salaries than teachers in other subjects. As you plan your teaching career, consider whether one of these specialties is one that you could make a difference in.
English as a Second Language
Teaching English to Speakers of Other Languages (TESOL) and English as a Second Language (ESL) is one of the most in-demand teaching specialties. In the 2016-2017 school year, TESOL was a designated shortage area in the U.S., with 30 states and the District of Columbia reporting teacher shortages in this area. Many states are also seeing shortages in teachers of foreign and world languages.
The most opportunities in this area are for those who are bilingual, particularly in Spanish. However, even those who aren't fluent in a foreign language can find opportunities in teaching non-native English speakers, including in specific subject areas. Generally speaking, TESOL teachers need a minimum of basic teacher certification in the state where they which to teach, as well as additional training and education in TESOL. Becoming certified in this area can often be done via online TESOL master's programs. How much you can earn in this area depends on where you work; a high school TESOL educator in California can earn near $70,000 annually, while those working with social services agencies tend to earn in the $40,000 range.
Article continues below advertisement
Special Education
With more children being diagnosed with developmental delays and disorders such as autism, and the trend toward mainstreaming these children into classrooms, there is a growing need for teachers with the skills required to work with them. The Bureau of Labor Statistics reports that demand for special education teachers should increase by 8 percent in the next decade, but educational advocates say that despite the growing number of teachers choosing special education as their area of focus, the U.S. only has about half the number of teachers needed in this area. Special education teachers are needed at all levels, and for all types of students, including those with autism, speech and language impairments, physical disabilities, and intellectual disabilities. BLS data indicates that the median salary in this area is about $58,000 per year.
STEM
STEM, which stands for Science, Technology, Engineering, and Math, is another high demand teaching specialty. As the U.S. works to keep up with other countries in this area, and STEM specialties become the foundation of many career options, there is a growing need to prepare students to be the leaders of the future. Many STEM educators opt to become teachers by pursuing alternate routes to certification, mainly earning degrees in related subject areas, but there is still a significant shortage of qualified teachers in this area. In fact, many school districts struggle to keep qualified teachers on board. However, in general STEM teachers tend to earn more on average than teachers in other subject areas – and at the college level, a STEM educator can easily earn six figures.
Article continues below advertisement
Gifted and Talented
Sometimes considered an offshoot of special education, gifted and talented is another growing specialty areas. As more schools develop gifted and talented programs to meet the needs of students with special needs, the need for teachers to work with them is also increasing.
According to the U.S. Department of Education, there are more than 3 million children in the U.S. who are in gifted and talented programs; however, there are no standard guidelines for these programs, meaning that they are managed on a local level and vary greatly. Still, as more schools recognize the need for service to those students who don't fit the "traditional" mold, there is a growing need for teachers skilled in this area as well.
Preschool
Who wouldn't want to be a preschool teacher? Young children learn mostly through play and interactive activities, and preschool teachers have the chance to help them build the skills they need for later academic success. With more communities implementing universal public preschool for all children, as well as the ongoing need for teachers in private preschool settings, the need for early childhood educators is skyrocketing. In fact, the BLS predicts faster than average growth in this specialty, with need for teachers increasing by 10 percent by 2026. Alas, this is one of the lower paying teaching specialties, with median annual salaries around $28,000.
Article continues below advertisement
With so many specialties and areas where teachers are needed, now is a great time to consider moving into the education field. As you consider your own path, think about whether one of these areas aligns with your goals and experience, and how you can have a fulfilling career shaping the minds of the future.
[Editor's note: This post is produced by one of our trusted partners.]