Terri Broussard Williams On Finding Your Fire And Creating Lasting Change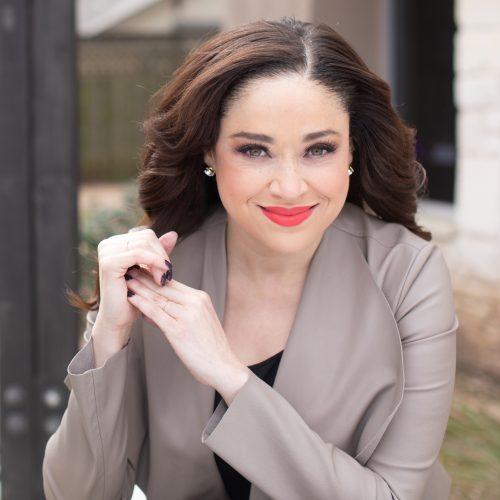 Terri Broussard Williams believes leaders turn moments into movements. Throughout her accomplished career as a broadcast journalist, press secretary for a US Senate Candidate, philanthropist, lobbyist and non-profit executive, Broussard Williams has turned public and community service into a professional art-form that has positively impacted millions of lives.
Now Terri is on a mission to drive meaningful and lasting change. With her vast professional experience, Terri is focused on paying it forward with all her wisdom. We welcomed Terri to the Her Agenda INSIDERS lunchtime Power Hour to provide the same time of inspiration and no-nonsense advice that she offers in her book.
Terri on what the phrase "find your fire" means to her:
"I believe that there are people in the world who see things that others ignore and they take action. I call those people #firestarters. They are leaders that turn moments into movements. And those movements change our world."
On what the book, Find Your Fire, is about:
"In "Find Your Fire," I introduce readers to ten change makers who either start, amplify or build movements for social good. We each share how we found our fire and then dogged in to begin the work to start a movement. I also share the Firestarter Formula which helped me as a lobbyist create social movements for good."
On the book writing process:
"The book writing process works best when you become disciplined. It can be a time that will allow you to share your story or a time that will sort of make you question yourself."
Terri on the driving forces of her resiliency:
"Faith and fortitude every time. My grandparents only had an 8th grade education. And I learned from them two things. Faith: knowing you are a part of something bigger than yourself. And believing that something bigger than yourself exists. Fortitude: When you hit an obstacle it is only something that you can overcome. And we can always overcome them. There's always, always a way."
On her life-changing moment:
Article continues below advertisement
"I joke and say that I found my fire while writing "Find Your Fire." I tell that story as a real life example of faith and fortitude. Without believing and knowing that it was something I could overcome, life could've turned out very different."