The 2020 Emmys: Changes, Controversy, and History Being Made
The 2020 Emmy Awards, which took place on September 20, was a historic event. Not merely due to its virtuality, but because it was a night of significant victories. Despite the notable achievements exuded this year, the Emmys did not go without controversy. Let's unpack the 2020 Emmy's…
Changes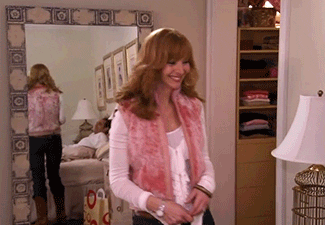 This year, the Academy of Television Arts and Sciences, which oversees and produces the Primetime Emmy Awards, established changes to Primetime Emmy eligibility rules. The most remarkable rule change was the increase in the maximum number of possible nominations in each category going from five to eight. According to the Academy, this change was partially influenced and designed "to allow for more inclusiveness in the recognition of excellence." However, some would argue that it did not make much of a difference.
Article continues below advertisement
Controversy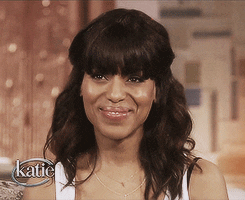 According to the Women's Media Center, studies show that a bigger pool of nominations for the 72nd Primetime Emmy Awards has not made a major difference in bringing overall gender parity to the nominations in behind-the-scenes categories. The article states that of the 2,286 people nominated for non-acting Primetime Emmys in 2020, 35% are women, while 65% are men. Though low, that is a small percentage increase for women compared to 2019, when the 2,383 non-acting Primetime Emmy nominees consisted of 763 (32%) women, 1,617 (68%) men, and three (0.13%) who identify as nonbinary. Yes, few categories have seen progress in female representation, but most have not.
Article continues below advertisement
For Asian women in television, Marika Sawyer received two nominations in 2020, for being an executive producer and a writer of Netflix's John Mulaney & The Sack Lunch Bunch. Unfortunately, Latinx people were disregarded in Emmy acting nominations this year, but Jennifer Lopez and Shakira were nominated as non-acting performers for Fox's Super Bowl LIV Halftime Show Starring Jennifer Lopez and Shakira. Triple-threat, Hannah Gadsby, who identifies as a lesbian with autism, provided representation to the LGBTQ and disabled communities with her Outstanding Variety Special (Pre-Recorded) and Outstanding Writing for a Variety Special for Netflix stand-up comedy special Hannah Gadsby: Douglas.
Thankfully, there were stellar behind-the-scenes accomplishments for women in this year's Emmy nominations. For the first time, two women of color — Dime Davis of HBO's A Black Lady Sketch Show and Linda Mendoza of Netflix's Tiffany Haddish Presents: They Ready — were nominated in the same year for Outstanding Directing for a Variety Series.
Article continues below advertisement
Furthermore, Kerry Washington became the first Black woman to receive three executive producer Emmy nominations in one year, including a nomination for Outstanding Limited Series for Little Fires Everywhere; Outstanding Television Movie for Netflix's American Son, and for Outstanding Variety Special (Live) with ABC's Live in Front of a Studio Audience "All In The Family" and "Good Times. Not to mention she was also in the running for Outstanding Lead Actress in a Limited Series or Movie, for her performance in Little Fires Everywhere.
Historic Wins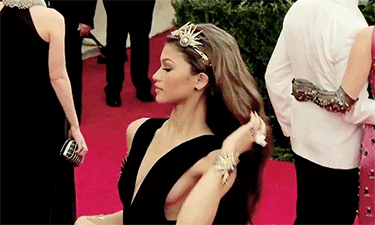 Article continues below advertisement
Prior to this year's show, only nine Black actresses won awards in acting categories since the first Emmy ceremony took place in 1949. Furthermore, those trophies were only accepted by Black actresses once every few years, but this year was different. Among the winners were Zendaya for Outstanding Lead Actress in Euphoria; Regina King for Outstanding lead actress in a limited series or TV movie in Watchmen; Uzo Aduba for Supporting Actress in a Limited Series or Movie in Mrs. America; RuPaul for Outstanding reality/competition series RuPaul's Drag Race; two-time winner Maya Rudolph for Outstanding Guest Actress In A Comedy Series in Saturday Night Live as well as Outstanding Character Voice-Over Performance in Big Mouth; and Ron and Jasmine Cephas Jones, who became the first father-daughter duo to win acting prizes in the same year for their respective work on This Is Us and #FreeRayshawn.
Without the necessary key industry contacts that for so long have been afforded to white men, women will continue to be at a disadvantage in Hollywood." – WMC co-chair, Pat Mitchell