The 2023 Matrix Awards Highlights The Beauty Of Holding On To Your Authenticity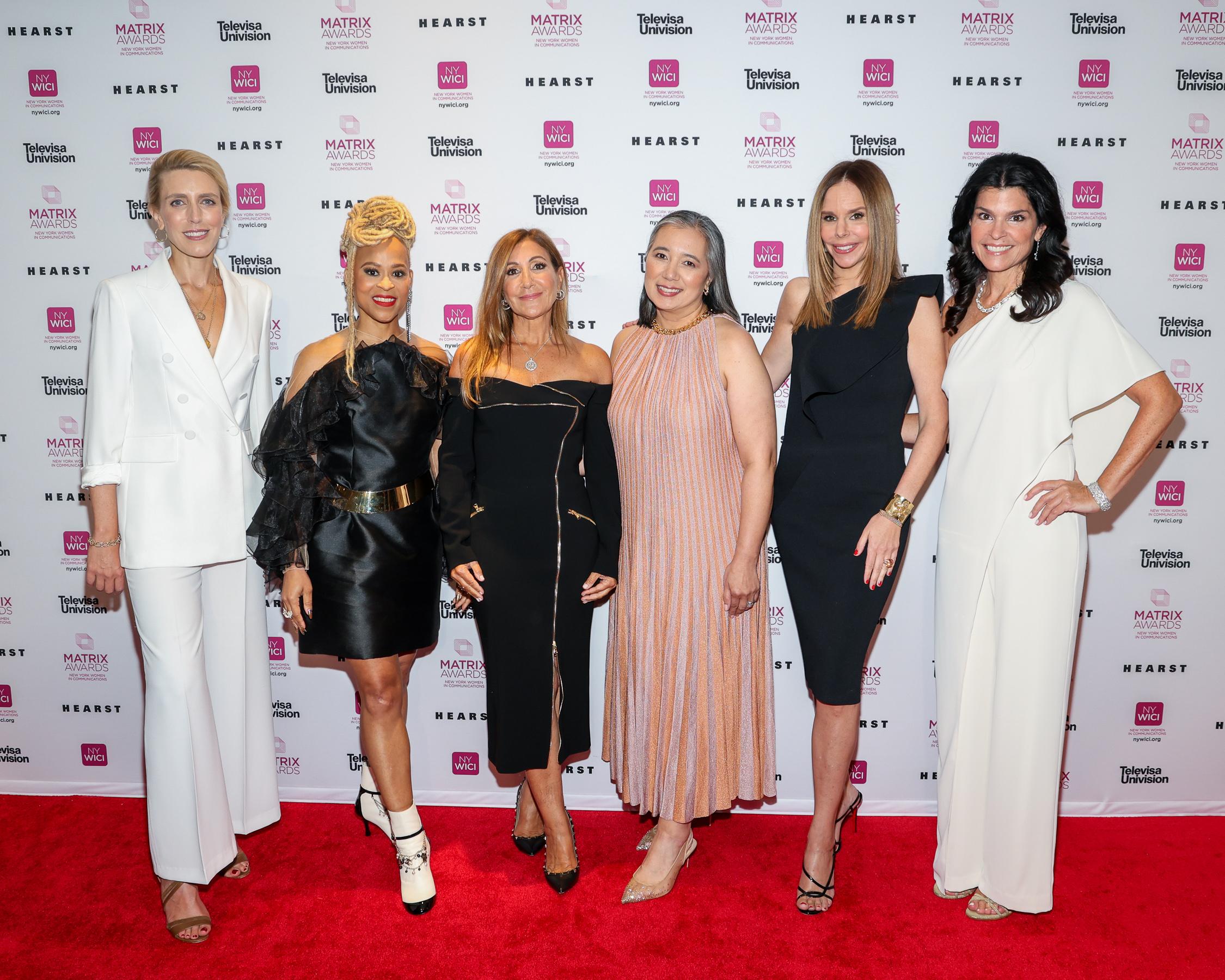 New York Women in Communications presented their 53rd Annual Matrix Awards on Wednesday, September 20, with the backdrop of New York City's skyline in the perimeter of the Ziegfield Ballroom.
This year's Matrix Awards honored Esi Eggleston Bracey, Christine Elliot, Moira Forbes, Maureen J. Reidy, Donna Speciale, and Clarissa Ward. During their speeches, each woman touched on the personal attributes that have helped lead to their success. Bracey noted how her name reminds her of where she comes from, while Forbes discussed not ever having to sit for a traditional interview process because hers took place at her family dinner table growing up.
Event emcee, comedian and TV host Nikki Glaser, had a goal to feel inspired and provide comedic relief throughout the night. Attendees can agree she did just that.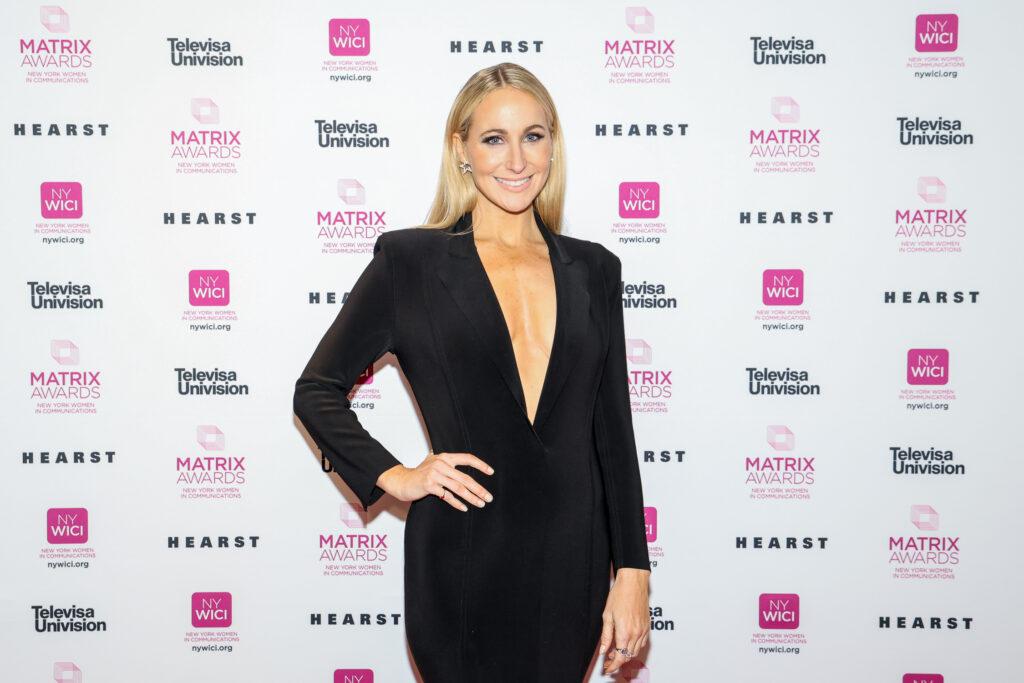 Article continues below advertisement
Glaser, welcomed everyone to a night of women's empowerment. "It's a fun challenge to make the jokes I wanna make, and then have to pull back a little bit and still get across my sense of humor but in a little more of a buttoned up room," said Glaser, who is also in the middle of her national comedy tour, "The Good Girl Tour."
Before the event, I sat with Glaser and Ward, CNN's chief international correspondent, for insight on their careers, authenticity, and how they navigate the journey.
Glaser's Comedy Helps Her Stay True To Herself
Along with her rise to success as a comic, Glaser hosts the CW Network's "FBOY Island," which premiers Monday, October 16. She also hosts "The Nikki Glaser Podcast" via iHeartMedia and Will Ferrell's Big Money Player's Network. She enjoys challenging herself and uses comedy to help her hold on to her authentic self.
"I feel like only doing comedy for the two decades I've been doing it have I gotten to the point where I was like, 'Okay, I can be at this cocktail party event and host this prestigious award show, and get laughs and I can also go on stage and get laughs, and I can also host a reality show called 'FBOY Island' and get laughs," Glaser said.
Article continues below advertisement
Comedy allows Glaser to understand and remain honest with herself. She said yes to opportunities that make her uncomfortable or nervous and she knows that whether things go well or not, she'll be okay. A Joan Rivers quote she read early on in her career still inspires her: "Say yes to everything."
Doing Your Best Beats Perfection
Although she's at a career high, Glaser doesn't deny when she sometimes faces challenges. In tough moments, she remembers all the things she's great at and makes it a habit to express gratitude for her natural gifts.
"Believe me, if I could go to the gym I would. If I was a person that liked going to the gym, I'd be a person that liked going to the gym but I'm not. There are people that are just born liking going to the gym, they're not better than me, they just have a different brain than me," Glaser said.
Clarissa Ward, CNN's chief international correspondent and a Matrix honoree, is an Emmy-winning journalist, wife, and mother of three. She talked about the challenges that come with balancing her responsibilities.
Article continues below advertisement
"It's totally insane. It's madness. It's really hard. It's sacrifice, it's juggling. It's complicated and I never want to make it look easy, and I never want to make it look like you can have it all because it's disingenuous. It's really hard to make it work," Ward added.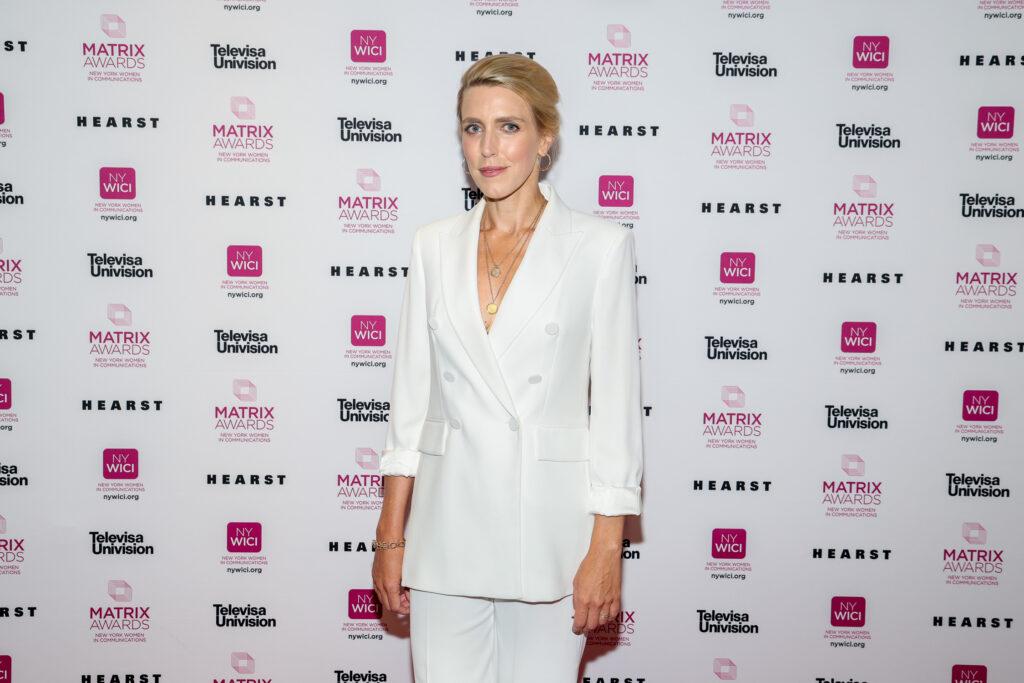 Article continues below advertisement
Personal Skills Inform The Work
Ward's work requires genuine human connection. She speaks fluent French and Italian, conversational Russian, Arabic, and Spanish, and basic Mandarin. Breaking language barriers makes Ward more than just a foreign face in a different country. Ward has the ability to communicate with folks of different backgrounds than her own. She leaves her biases at the door and remains in the moment with her subjects.
"People can sense insincerity from a mile away, so whether I'm talking to the driver, or the person who's gonna make my piece, or the president, you gotta listen, and be present, and focused," Ward said.
Surrounding herself with folks who inspire and challenge her also helps strengthen Ward's work. Her producer pushes her journalism skills in the workplace. Her children ignore her nine Emmys at home and ask to watch Sesame Street. Ward remains close to those that see her for her and not for her success. This allows her to remain authentic to who she is as she moves through her career.