Entrepreneurs Share Crucial Tips To Accelerate Your Path To Building A Successful Business At Google Event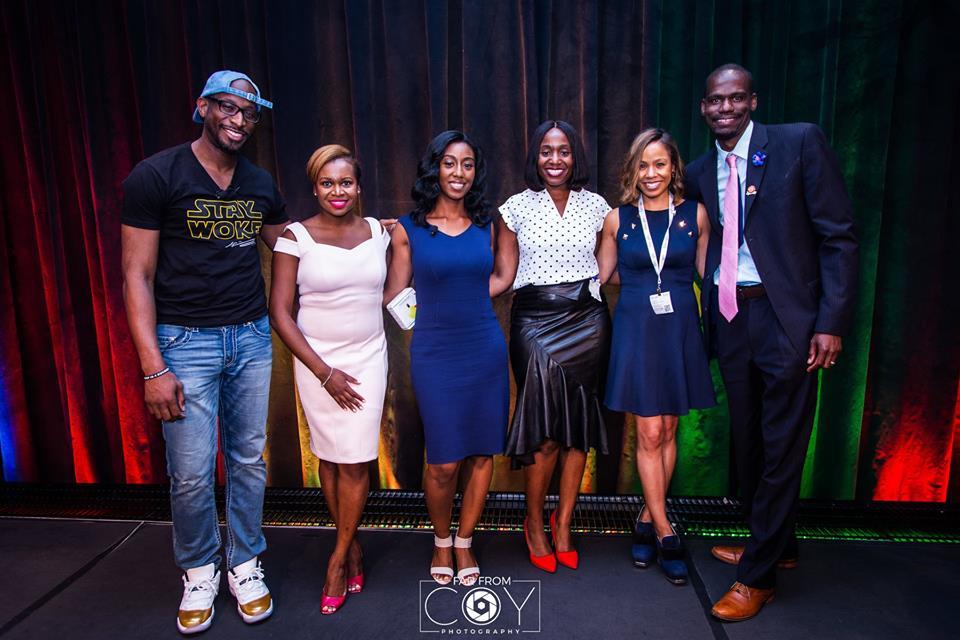 Running a business is difficult. On the best of days, it can be gratifying and fulfilling. On the worst, confusing and terrifying. It's on those days that we could use some guidance to help steep us along. Just a bit of advice from someone who's been through what we're going through can make the tasks in front of you a lot less daunting.
On Thursday, July 19, Google Digital Coaches Program held an event titled "Accelerating Your Path to a Successful Business," where flourishing entrepreneurs were able to share their wisdom with an audience of both seasoned and future business owners.
Advice ranged from the importance of persistence to the benefits of scheduling, but the underlying message remained the same- dedication goes a long way. Here's some advice to kick-start your day and get your business booming.
Francilia Wilkins
From 2009 to 2011, Wilkins had filled out 209 job applications. She had received zero replies. By 2011, she had negative $1,203 in her bank account. Rather than get down on herself, she decided this was the perfect time to launch her own business. Without the assets to launch her business, Wilkins got creative about she had to offer.
"Leverage your brain capital first."
Her advice is to think about what you know how to do and use it to your advantage. Wilkins had experience in fundraising and used those skills to get her business off the ground. Today, her company, R.F Wilkins Consultants, has raised a whopping total of 866 million dollars for her clients.
Article continues below advertisement
LaToya Smith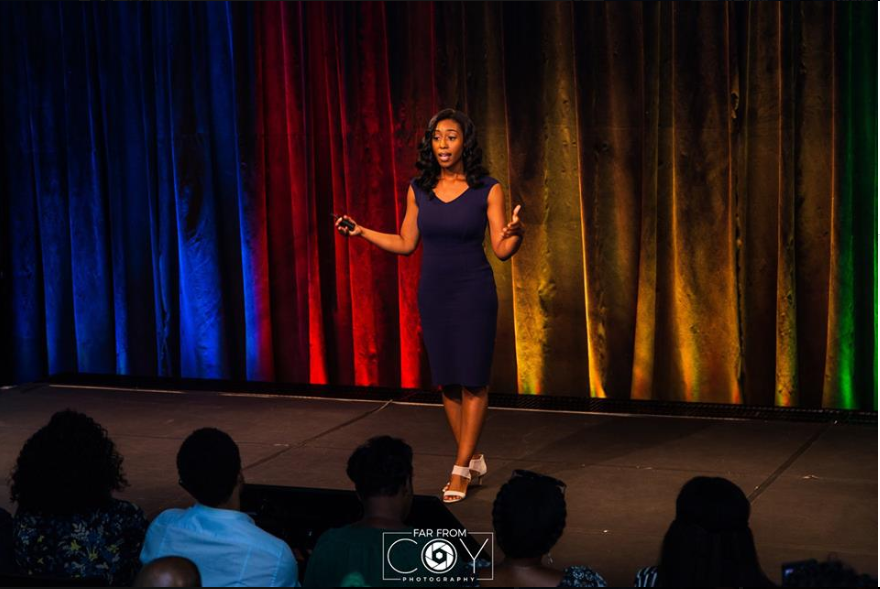 LaToya Smith, founder of Brass City Media is all about time management. Her color-coded calendar is projected onto the screen for the audience. All of her time is mapped out to the tee.
"Take more time planning your schedule," she suggests.
Smith starts her workday by tackling her bigger projects. Emails are what she calls "busy work" and can be done later. When working, she is solely focused on the task in front of her and emphasizes the importance of keeping out distractions.
"When someone interrupts your productivity, it takes 25 minutes to get back on track."
Which is why organization has been essential to the success of LaToya's business.
Candice Cook Simmons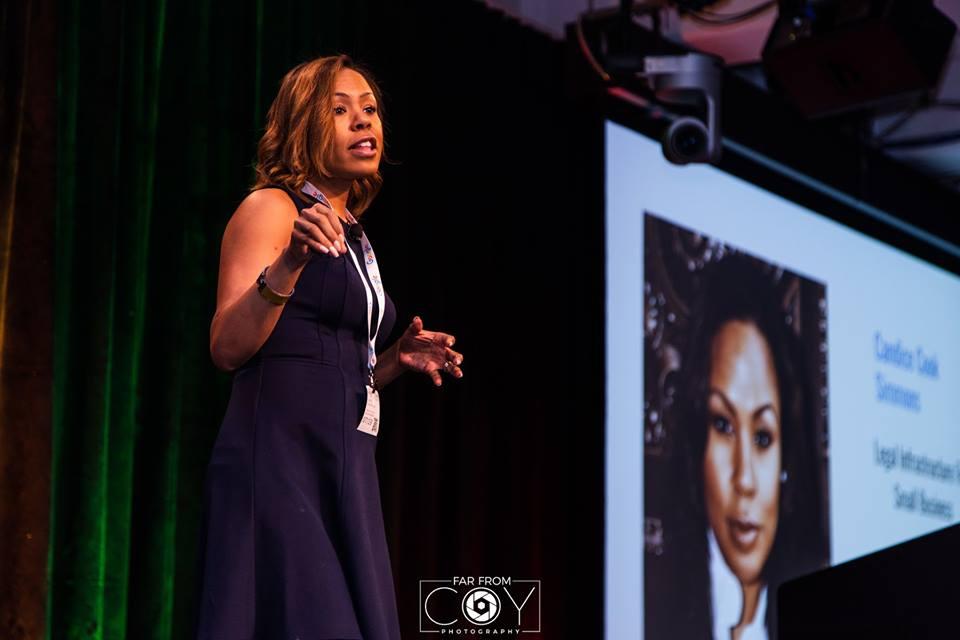 Candice Cook Simmons is the attorney with the advice new business owners need to hear. In her brief time on stage, she broke down big concepts, like sole proprietorship, partnerships, and LLC's, or limited liability companies. She emphasizes the pros and cons of each, reminding us throughout that it's ultimately up to preference.
For those who are thinking about sole proprietorship, she says to remember it's fun until they sue you. As a sole proprietor, you're not only taking responsibility for where your company strives, but also where your company missteps. Sometimes resulting in a court case.
Article continues below advertisement
Partnerships may be a better option for you if assuming sole responsibility seems daunting. In a partnership, there's the additional benefit of receiving more money. More money means more equity. On the outside, a partnership can seem like the perfect step for your business, but Simmons asks if sharing power is something you really want. If running this business has always been your dream, you may not always want to compromise, a task that's inevitable in a shared relationship.
LLC's aren't perfect, but they will offer you tax protection. Overall, Simmons thinks they're worth looking into.
"I like LLC's. They're like the person who burps at dinner. We can work on manners."
Sandra Garcia Lowery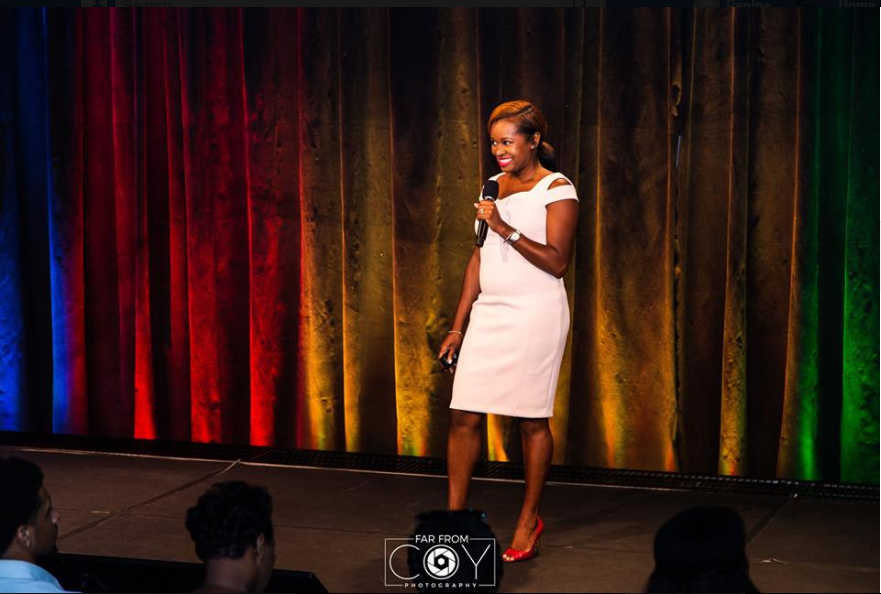 Lowery founded her company Encounter Marketing and Public Relations in 2012 after spending over 11 years at big brands like Time Warner Cable, FORTUNE Magazine, and PEOPLE. She says that the key to having a successful business is to figure out your differentiating factor. Why people will invest in you, and "not the person next to you," AKA a company offering similar services. For her, that meant knowing the company's specific mission and values before going into business. She recommends planning company decisions six months ahead of time.
Article continues below advertisement
Lowery also highlights the importance of knowing your audience. She recommends advertising on social media (because it's wide-reaching and most importantly, free), but says to maximize its effectiveness you have to understand "consumer behavior." This means understanding when your customers are online, and what platforms they're engaging with. For example, if it's rush hour, a lot of people are on the train, most likely looking at their phone on their long commute home. This would be a great time to post because it'll receive the most attention.
David Shands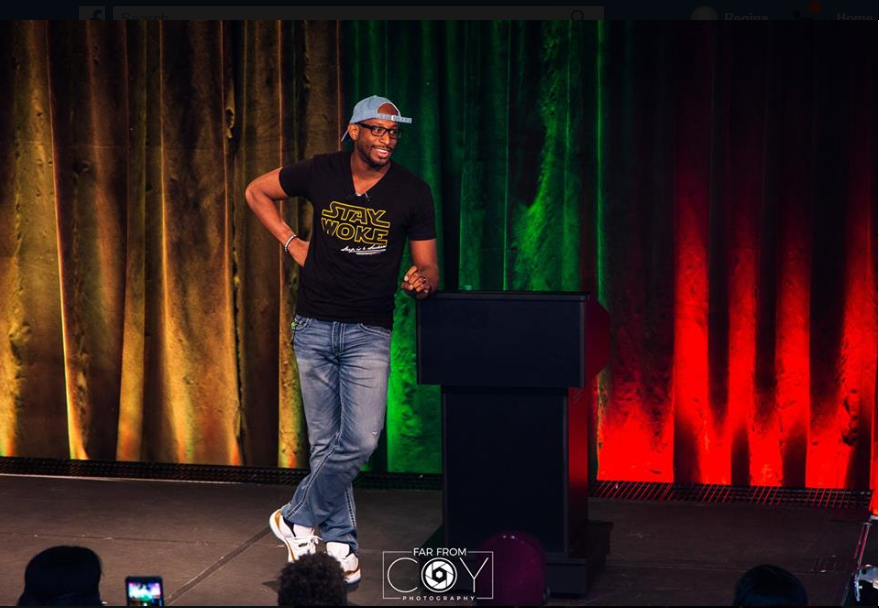 Before his clothing line, before becoming a successful career coach, before writing his book Dreams Are Built Overnight, Shands used to work at The Cheesecake Factory. He doesn't regard the experience as a waste of his time, but rather a crucial period of learning. At The Cheesecake Factory, he was able to practice important skills he would need later as an entrepreneur, like diction, patience, and kindness.
"I got an opportunity to work on me."
Shands also was smart about saving. Every week, he set aside a portion of his paycheck reserved exclusively for future projects. He was investing in his future, and would not let an incident or emergency sway him to spend the money on anything unrelated to his career.
Lastly, Shands believes in "building in windows," setting aside a small portion of time to work on your goal. While working at The Cheesecake Factory, he spent an hour a night focused on his business. He reminds the audience that even though it may not sound like much, hours add up.
"Everybody can have whatever they want, but it's going to take time, energy, and patience."