The Beauty Industry Is Getting Real About Diversity
Whether you're a light porcelain with pink undertones, medium with a neutral yellow undertone, or a deep warm tone; as women, one thing is true—we don't just come in different sizes, we also come in different shades. And, it can be challenging to find the perfect match when it comes to makeup foundation shades specifically for women of color.
Some would argue this is due to makeup brands being oblivious to the fact that there are women of color who come in a variety of shade ranges, due to lack of representation and inclusivity.
Last April, Allure's cover story featured 41 women of color who got real about the beauty industry and their personal stories. Our voices as women are being heard, and things are starting to change as industry progression continues. And so, the makeup industry is getting real about diversity, as makeup brands are widening their shade ranges, and casting more diverse models for campaigns in paying attention to what their consumers want.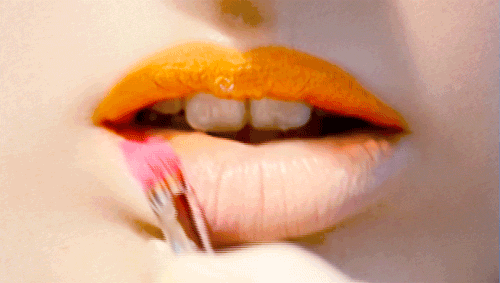 Article continues below advertisement
Last year, Sephora got it right during their holiday campaign, Reach out and Gift, featuring real Sephora employees from diverse backgrounds. Creating a moment in beauty history, that getting real about makeup was the exact encouragement and authenticity the beauty world needed, signifying that it's time to embrace ourselves and our unique looks. Meet Taija: Holiday 2017, Sephora's First Afro-Hawaiian breakout star, who was one of ten employees who was chosen to be a part of the holiday campaign. As a Black-Polynesian beauty, she's helping to break the mold of traditional beauty standards that have once lacked diversity. Taija Kerr's beauty isn't just her genetic make-up, it's her Hawaiian and Black heritage shining outwardly in making history, showing the world she's proud of the skin she's in—and that we ought to be proud of our skin too.
A post shared by Taija Kerr (@taijaax3) on "It is important to me that I be a beacon of light for my brothers and sisters. They say beauty is in the eye of the beholder, but you can't appreciate beauty if you refuse to open your mind…" she told Teen Vogue. Although thankful for the recognition and the opportunity, Taija, wonders out loud why she's the first of her background to be featured in a major campaign. Regarding, the industry, she questions in her Teen Vogue interview, "Why am I the first? There have been beauty campaigns way before I was even born. I haven't been able to research an Afro-Hawaiian woman on a beauty campaign, period. And why is that? When we're such a wide variety of people here?" she asks. "I love the support that I'm getting from the people. But I just don't understand why it took this long." Paving the way as Sephora's first Afro-Hawaiian campaign model, a Polynesian Black queen and someone who isn't afraid to let her light shine, Taija isn't just representing beauty, she's a representation for queens and young princesses of color everywhere inspiring us all to embrace who we truly are. Check out her Instagram for inspiration. It has taken far too long for someone like Taija to break through in attributing towards the successes of inclusion, so now more than ever there's a push for more representation within the beauty industry. Diverse representation creates value and understanding for the need of inclusivity across the skin color spectrum. The industry is making strides towards the right direction, with Sephora's holiday campaign and the launch of Fenty Beauty helping to change the industry, as many other makeup brands are starting to follow suit.
Article continues below advertisement
Inclusion also starts with those helping to create change, such as Youtube influencer, Jackie Aina working with brands to extend wider foundation shade ranges to encompass all beauties. And, Issa Rae starring in Covergirl's I am What I Makeup campaign. These women grew up lacking the representation they needed, and are now making waves alongside Taija as the firsts to as occupy these spaces and empowering women who look just like them.
Makeup isn't meant to hide who you are, it's meant to enhance your natural features and amplify your natural beauty, helping to reflect self-confidence and evolution in action as the self-expression. As women of color, we deserve to express ourselves shameless and authentically and should hold the industry accountable for fulfilling our makeup needs.
This is why as the beauty industry continues to get more real about inclusion and representation, it's imperative for women of color to continue being comfortable in the skin we're in. Beauty may be in the eye of the beholder, but voicing our needs and living unapologetically in our skin can help to shape inclusivity and promote proper diversity. It's up to us to reclaim our time and reclaim what our beauty means to us and to the world, so be beautifully you.