The Beauty Of The Cloud: 10 Reasons To Use Cloud Computing In Your Business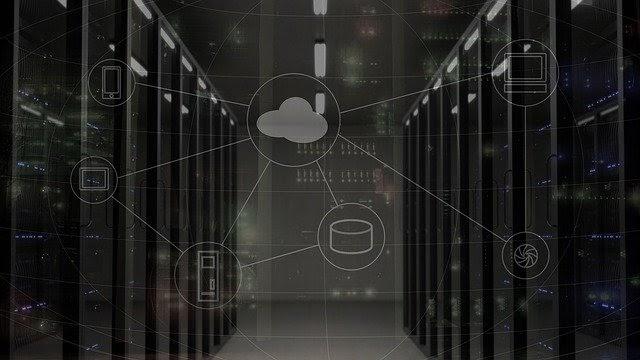 Many modern businesses have made the leap to cloud computing. Has your business followed suit?
Cloud-based technologies have a range of benefits from allowing multiple people editing access to the same files, allowing effortless sharing of work, through to the enhanced security that the technology offers. Software as a service applications make it much easier for people to work together digitally.
There are many different options when it comes to cloud-based applications. If you have an enterprise-level business, then you will need a cloud-based solution such as Oracle 5G cloud native.
In this article, we'll look at ten of the best reasons to use cloud computing in your business.
Cloud computing means delivering services such as databases, software, and networking via the internet. End users are able to access all software and apps from wherever they happen to be.
This is compared to previous models where users would have to store all of their software and data on their own physical device or on a server.
Cloud-based technology means that users have access to a connection that is always on. All of the apps and software are web-based. There is no need to store anything on your system. All files and data will then be stored remotely on a safe server.
In theory, because all of the information is stored on a cloud server and none of it is stored on the actual device that is being used to access the cloud, the device will use less computing power. This means that it will run faster and smoother.
But what are the benefits of the cloud? Read on to find out why you should use cloud computing in your business.
Cloud Computing Offers Flexibility
Cloud-based computing services are perfect for companies that have a growing or fluctuating demand. If your needs rise, then it is very easy to scale up your cloud capacity. Because all of the servers for cloud-based services are remote, there is no need to invest in increasing your own in house technological capacity. All of the technology is already there and is easily accessible.
Article continues below advertisement
Similarly, if you want to reduce the cloud capacity that you are utilizing because your demands have decreased, then you can do this. Many businesses have seasons and peaks, and this allows for the flexibility that is needed by these types of companies.
This offers great flexibility to your business model. You won't have to worry about buying software licenses for any new users that come on board.
Cloud Computing Makes It Easy For Your Team To Collaborate
Bringing your team closer together is important. Whether your employees are working on-site together, or they are based on different sides of the world, cloud computing can enhance their ability to work together.
When you open a cloud-based file, it can be worked on in multiple locations. This means that several people can collaborate easily over one document simultaneously.
There is no need to pass files between each other, simply share the link with each other, and all of the changes that will get made will be visible to everyone who has permission to view the file.
Cloud Computing Makes Disaster Recovery Simple
These days, data is one of the most valuable commodities that many businesses handle. Whether you are handling customer information or leads or your business provides products and services that rely on data in some way, a loss of data could be catastrophic.
There are many different threats that will face your business, from cybercrime through to act of God.
Article continues below advertisement
Cybercrime is continually on the rise. Businesses come under attack every day, and your company could be a target too. Because your data is secured on the cloud, you won't have to worry about ensuring your server is protected. No data will get stolen from your drives.
All of your data is continuously backed up too. Because it is stored online in the cloud, if any accidents happened on your premises, such as a power surge or a fire, then your data will still be safe.
Cloud Services Offer Value For Money
Because you don't need to own the servers that your data is stored on, you'll see a big saving in your IT bills. Similarly, because the software that your team will use is all going to be web-based, you won't have to pay for licenses.
Your outgoing will be your monthly subscription to the cloud. This can be increased or decreased according to your demand. But essentially, the beauty of cloud-based technology from a budgeting point of view is that you are only going to be paying for what you use. There is no need to worry about investing in owning a piece of hardware. There are no major outlying costs associated with starting to use the cloud.
You Will Never Miss An Update
When you use your own in-house server, it comes with its own set of demands on your time and resources. You may need your own IT department just to manage it. One of the more important and time-consuming tasks is updating your system.
Article continues below advertisement
One of the joys that you will experience with cloud-based technology is that you won't need to update anything. Because all of your apps and software is web-based, the only updates that you'll need to make will be your regular system updates on your in-house computers. There will be no server downtime while you carry out server updates, and you won't ever have to worry about missing an essential update for any reason.
Cloud Computing Gives You the Competitive Edge
Whatever size of business you run, you will be able to gain a competitive edge with cloud computing. If you are a small business, cloud computing will allow you to run lean and stay focused on the things that are important to your business. You won't be bogged down in worrying about improving your system or the way that you work.
If you run a larger business or enterprise, then you can enjoy the vast scalability of cloud-based computing too.
Because your business is always going to be under attack from cybercriminals, you will need the protection that cloud-based computing offers.
Because of the size of many cloud providers, your data will be protected by some of the best security systems and features in the IT industry.
Article continues below advertisement
Of course, that is not to say that you shouldn't have your own in-house IT security in place. You should certainly be looking at protecting your hardware from attack by ensuring you run antiviruses, firewalls and use virtual private networks wherever needed.
The Cloud Will Save You Time
Time is money, and downtime is something that costs a lot of businesses both time and money. One of the greatest things about the cloud is that there is no downtime. You are always going to be connected to your data, so there will never be a time when your team cannot work on their projects- wherever they are.
When you use any cloud-based service on your device, you are going to be using less computing power than if you were just using the computer or device on its own.
Firstly, the software that you will be running won't be stored on the device in question. Instead, these will be accessible via the web. In addition to this, none of the data that you use will be stored on the device's drive. This means that the computer or device will be using less computing power.
In turn, this will lead to your system being both smoother and faster. With no disruption due to the physical capability of the device, your system will run better, and you will be more likely to get the job done quicker- free from the limitations of your own technology.
Article continues below advertisement
One of the great things about the cloud is that you can access it from any device. This includes smartphones and tablets. By being able to access the cloud and all of the apps and data that your organization needs, even workers who are on the go can carry on with their work wherever they are.
Workers will be able to access all of the information that they need to do their jobs whatever time of day it is too. With 24/7 access to the cloud available from any device, your team will be able to carry out their duties as long as they have a connection to the internet.
The notion behind the cloud may have been around since the 1960s, but it wasn't until the late 00s that the technology started to find its way into use. Over the last few years, cloud computing has become ever more popular.
With security, scalability, and flexibility at its core, your business could be saving time and money by switching to the cloud today.
[Editor's note: This post is produced by one of our trusted partners.]