The Black Community's Fickle Relationship With The Healthcare Industry: COVID-19 Vaccines
Race at times appears to be a deciding factor when the health industry determines who is worth saving and who is not. Looking back at both history and present-day medical nightmares, America's health care system has failed certain groups, especially Black people.
Something doesn't add up.
For example, on Dec. 20, 2020, a Black physician named Dr. Susan Moore died from COVID-19. Prior to her death, Moore detailed her struggle obtaining proper care while doctors downplayed her pain and left her to be prematurely discharged. And this is just one of many examples of Black people being underserved in the medical community.
For centuries, the Black community in America has faced countless health disparities that contribute to the disproportionate burden of death, disease, and illness that the demographic faces. Yet, outsiders still question the community's reluctance to receiving a COVID-19 vaccine.
According to NBC News, Black Americans are getting vaccinated at lower rates than white Americans. For example, Black workers at Centura Health in Colorado were "44 percent less likely to get the antidote than their white counterparts," the article explains.
From the Tuskegee Syphilis Study to current maternal morbidity, there is a valid reason why distrust exists between Black people and their health providers.
Let's take a deeper look into the divided history between the Black community and the health industry:
History: The Tuskegee Syphilis Study
Like much of African-American history, this probably wasn't included in your textbooks nor taught in school. The Tuskegee Syphilis Study was a treacherous experiment conducted by the U.S. Public Health Service which took place from 1932-1972. According to the Center for Disease Control, the Public Health Service attempted to learn more about syphilis and justify treatment programs for Black people. The article further states that the experiment initially involved 600 Black men – 399 with syphilis and 201 who did not have the disease. Although originally projected to last 6 months, the study actually went on for 40 years. Furthermore, researchers deceived participants, claiming the men were being treated for "bad blood." In exchange for taking part in the study, the men received free medical exams, free meals, and burial insurance. During this decades-long trial, health officials withheld substantial treatment from a group of poor Black men who had syphilis, causing them and their loved ones needless pain and suffering.
Article continues below advertisement
Today: Pregnancy Morbidity In Black Women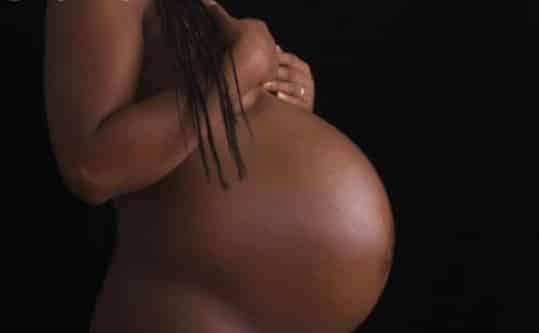 When you look at the statistics, Black women have historically had the highest maternal mortality rates. According to Heart.org, Black women are up to four times more likely to die from pregnancy-related causes than white women. And, no, their socioeconomic status cannot even save them. Within the past few years, several Black celebrities including Beyoncé and Serena Williams have shared their disheartening near-death childbirth experiences. According to the American Journal of Managed Care, overall pregnancy related mortality in the United States occurs at an average rate of 17.2 deaths per 100,000 live births. However, that number jumps to 43.5/100,000 for non-Hispanic Black women. The article further states, the leading causes of death includes cardiovascular conditions in addition to cardiomyopathy, pre-eclampsia, and eclampsia for non-Hispanic Black women. "Basically, Black women are undervalued. They are not monitored as carefully as white women are. When they do present with symptoms, they are often dismissed," professes Dr. Ana Langer, director of the Women and Health Initiative at the Harvard T.H. Chan School of Public Health in Boston.
Racial Gaps Remain In Equal Access To Coverage
According to the Kaiser Family Foundation, under the Obama administration, there were large coverage gains for groups of color under the Affordable Care Act. However, when Trump entered office, coverage gains stalled and began reversing for some groups, with small but statistically significant increases in the uninsured rates for Black people. The article further states, as of 2018, most groups of color remain more likely to be uninsured compared to their white counterparts.
Yes, we are in the midst of a frightening pandemic that is claiming the lives of millions. While we all want this to be over and for an approved vaccine to roll-out, many members of the Black community are frightened to receive one.
Instead of promoting a poor lapse in judgment, please understand that Black people have face centuries of abuse within the health industry and have inherited generational trauma causing them to second guess their own country's intentions.