The Dream Symposium 2015 Offers Advice To Entrepreneurs on Branding and Business Building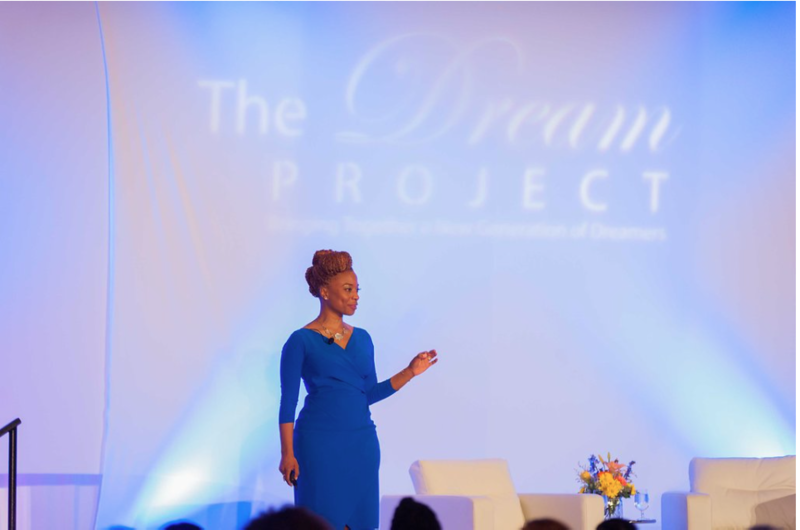 Founder and CEO of Egami Consulting Group, Teneshia Jackson-Warner welcomes attendees. Photo credit: Jasmine Alston
Over 300 dreamers in different stages of business and brand development came together last week at The Dream Symposium, hosted by Teneshia J. Warner of Egami Consulting in Atlanta, GA.
The two day conference (April 16-17) was filled with business advice for entrepreneurs, dreamers, and small businesses providing them with thought provoking insight that could propel anyone at any stage of their business to grow, stretch and expand.
"When ordinary becomes comfortable it becomes time to stretch. The dream is not a destination, it is a commitment to continue to evolve stretch, after stretch, after stretch," said Warner as she explained to a crowd of eager dreamers of what to expect of the conference.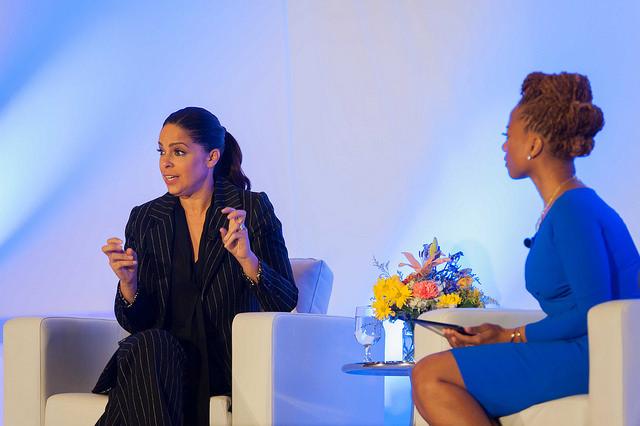 Article continues below advertisement
Soledad O'Brien (Award Winning Journalist & CEO of Starfish Media)
The two days were filled with pivotal business building strategies such as social media consulting, brand building, how to give the perfect pitch, and how to access capital through crowd sourcing, or investors. General sessions were advised by successful brand consultants, and breakout sessions with panels of experts on topics like branding, pitching, social media, and proper event networking.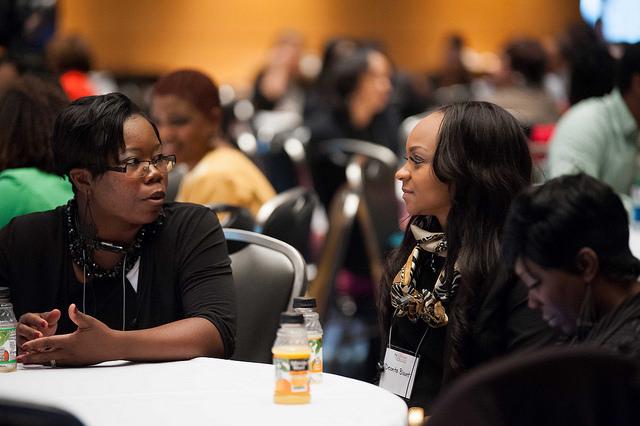 Article continues below advertisement
Whether in the beginning stages of growing your company and building your brand, or expanding your network; each speaker provided essential advice to help you continue evolving and building your brand, network, and growth.
In the 'Effective Marketing, Digital and PR Strategies' session, Laura Hall, explained the basics of PR and the basics of brand building. "Keep your brand simple, be true to who you are and that's when you become different. Personality brings in customers and brand engagement, so find those things that make your brand memorable," said Hall.
As your brand continues to grow, it may be vital to seek a mentor who can continue to help you stay on track, and pour positive insight into you and your business. When doing so, make sure you are authentic and open with your mentor about what you are seeking as well as bring something to the mentorship.
"When growing your company/brand, be clear with yourself and find your deficits so that you can find people to align yourself with that can mentor you, and help you develop those shortcomings," said ShirleyAnn Robertson, a financial professional with Robertson & Robertson.
If seeking financial investments or sponsorships be sure to equivocate the value. "Sponsorship is a partnership and you have to learn to give sponsors more value than they are giving you."
As you're networking to expand your network it is also important to build partnerships with others who are building as well. In the earliest stages of growing your business, being surrounded by people on the same journey can be beneficial. It's critical to find a dynamic group on your journey so that in the moments of difficulty, you have like minded, positive support cheering you on.
Photo credits: Jasmin Alston