The Duchess of Cornwall Has Security Team Of All Women On UAE Visit
The Royal family is supporting the visibility of women in male dominated positions in a major way.
While the U.S. is trying to get over a week that feels like the country was set back 50 years, Camilla, The Duchess of Cornwall was accompanied by an all female security team when she recently visited the Middle East.
Prince Charles, The Duchess of Cornwall's husband is set to be king after his mother Queen Elizabeth, which makes Camellia's next title, Princess of Consort.
A video posted by Clarence House (@clarencehouse) on Nov 9, 2016 at 9:36am PST
While on tour to Dubai, Abu Dhabi and Al Ain the royal family's security team consisted of four women dressed in their traditional religious garments. These women who are trained in martial arts and combat were hand picked from the United Arab Emirates presidential guard, which has more than 50 women who are all similarly trained.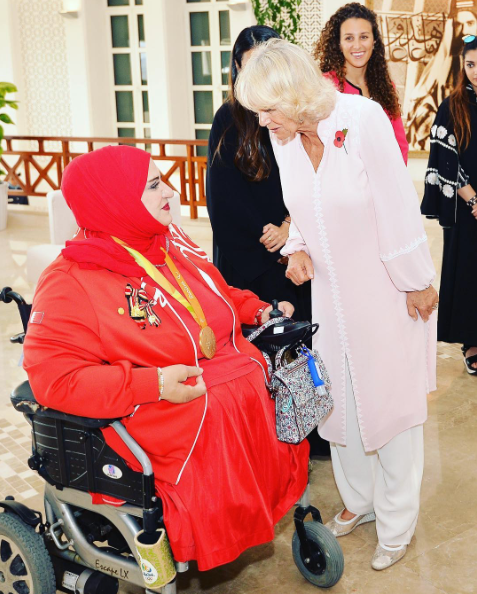 During the #RoyalVisitBahrain today, The Duchess of Cornwall visited the Supreme Council for Women to celebrate the achievements of exceptional women. @Scwbahrain consists of 16 women from different backgrounds and ensures issues relating to the status of women are given prominence and consideration. HRH Princess Sabeeka is its President. During the visit, The Duchess met the country's first ever Paralympic medallist, Fatima Nedham, who won gold in the shotput at Rio. Press Association via Clarence House IG