The Email You Need To Write After Your Interview to Get You the Job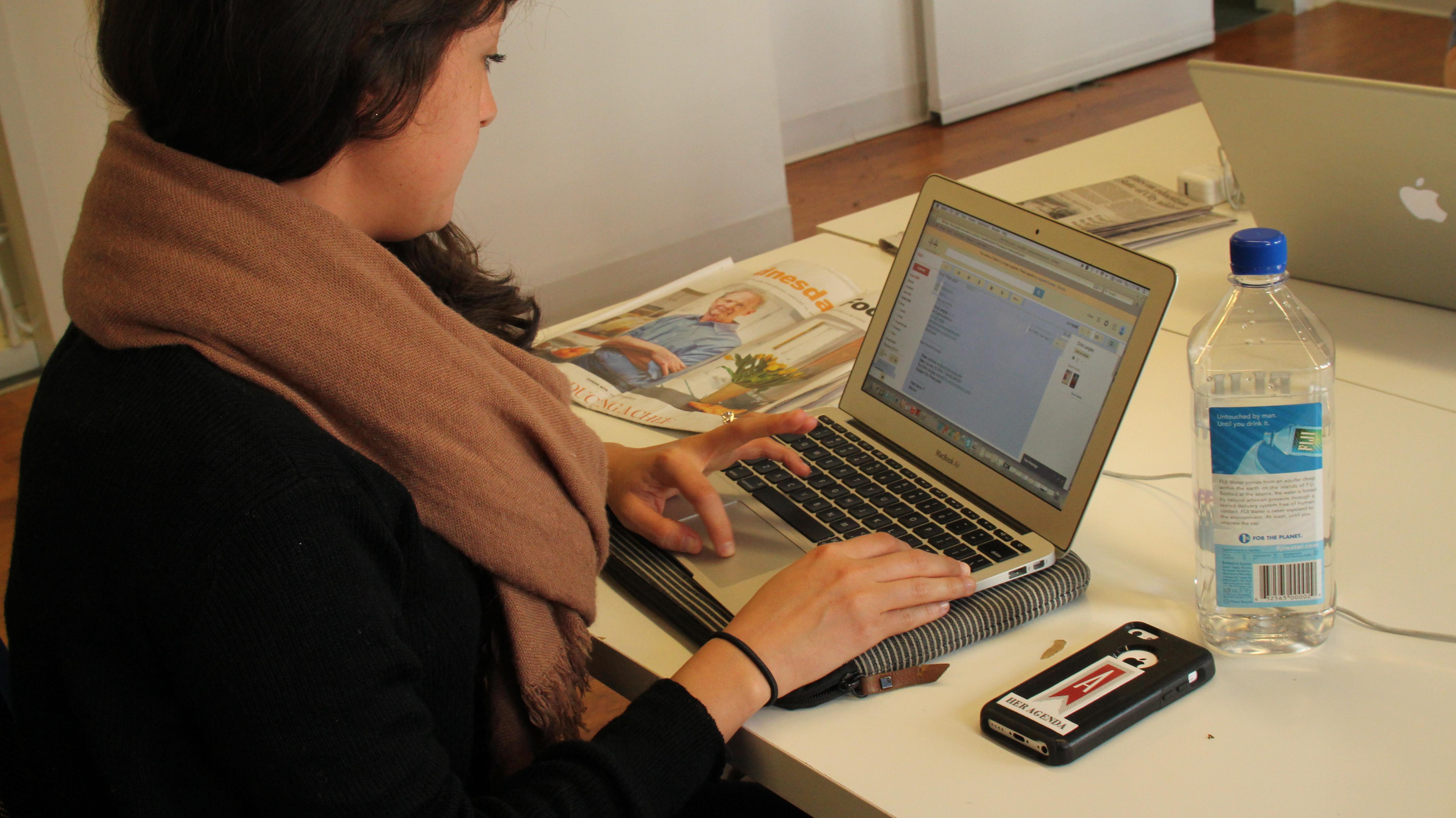 Congrats! Cartwheels! Cake! You got an interview for the position that you only dared to dream about just a few months ago, and you ROCKED it! So, all that's left is smiling for your employee ID tag and waltzing into your first day at work, right?
Not so fast there, employee of the month! There's the small matter of getting the job first. :: Dern it. ::
When an interview goes well, it's oh so tempting to rush straight from talking to your potential future boss to crafting a witty tweet about your amazing new job. But there's something else you should definitely write first. (Not to mention waiting to actually be offered the job…)
To make sure you get the job, you need to follow up your interview with the perfect email. As intimidating as that might sound, it's faster and easier than you'd think to send the message that might just "seal the deal."
Here are 7 must do's for a follow-up email that will get you hired:
There's no need to wait. You never know if you were the last candidate to be interviewed or how soon the company will be making the hiring decision. So go ahead and get your message out there either the day of or the next day after the interview.
You've already introduced yourself in your cover email, sent your resume as a PDF, and linked to your online portfolio. Plus, you just spent half an hour or more in-person with the interviewer. Now show them that you're sensitive to their schedule by sending a message that's brief and concise. Trust me—Good things DO come in small packages, including follow-up emails.
Article continues below advertisement
Since you got the interview, you probably had an impeccable application—no typos, model grammar, sleek formatting. Keep it up! Just because you got the interview doesn't mean you can slack off on the follow-up. It should be as professional and proof-read as ever.
Despite all the "what's this world coming to" hype about manners in the modern age, everyone still appreciates genuine gratitude. And, as a potential employee, you want to show that you have the kind of professional grace that will make you a good representative of the company once you're hired. The simple gesture of thanking someone for their time and consideration is a basic but crucial requirement after an interview.
It's a given that you want the job. After all, you did apply and show up at the interview. But it's still worth emphasizing that you're truly interested in the prospect of doing the work and being part of the company. A good recruiter knows that this kind of excitement will make you a hard-working and devoted employee from day one.
One of the main reasons you're sending this follow-up email is to make yourself stand out—in a good way, of course! To keep yourself from blending into the crowd of people they've talked to, bring out a certain topic or even moment from your interview. It could be anything from the fact that you and the interviewer were both graphic design majors or a unique feature of one of the company's new products that she told you about.
This is most likely the last chance for your "I'm-so-amazing-you-can't-live without-me" anthem, so sing it loud. Include the most impressive or significant points you want them to remember about how you will help the company more than any new hire ever.
If you take on all the tips and advice in your follow-up email, you'll reinforce the great impression you made in your interview and remind the interviewer about you and your interest in the job.