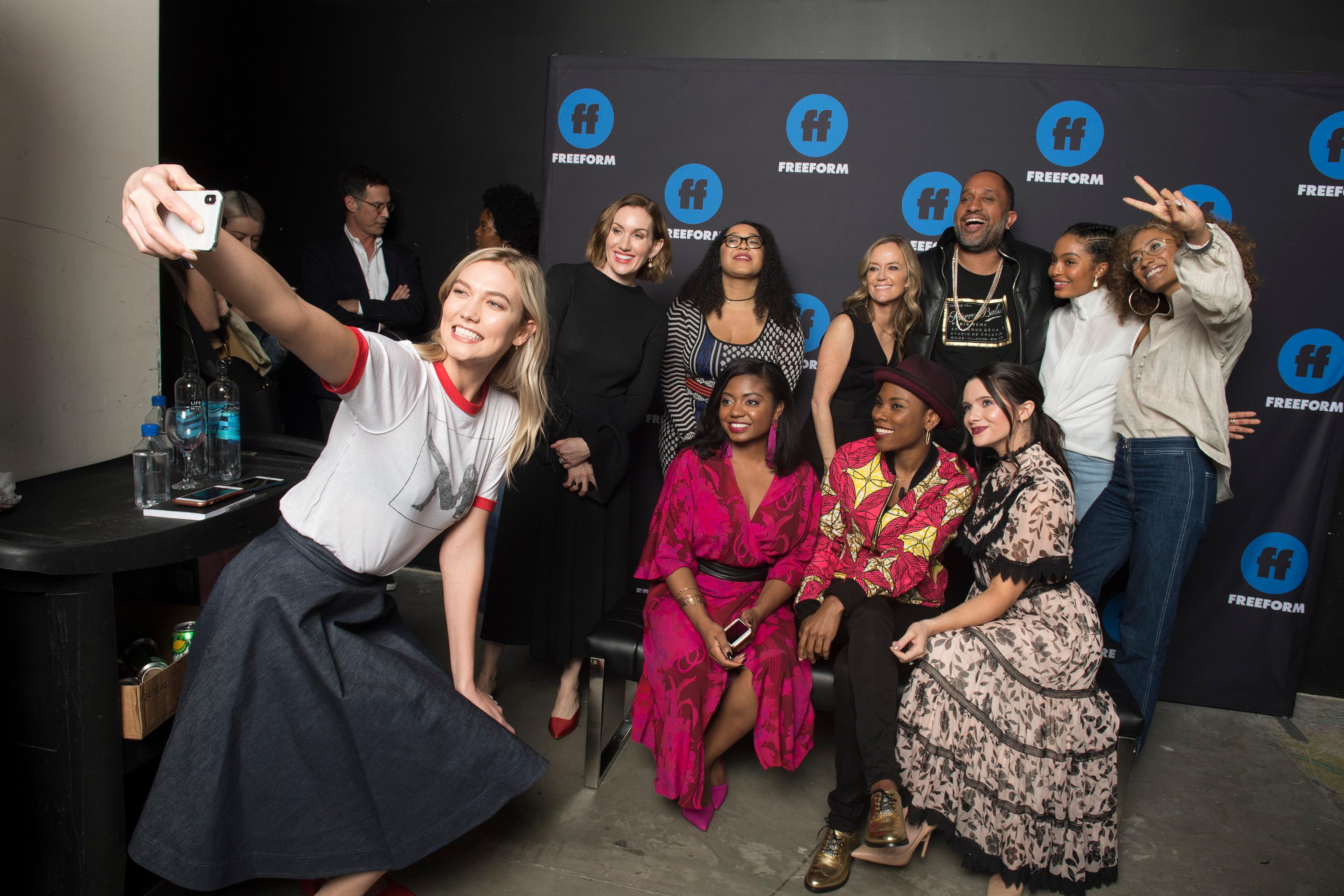 The First Ever Freeform Summit Puts Its Diverse And Dynamic Content In Context
By Mia Hall

Jan. 25 2018, Published 11:41 a.m. ET
On Thursday, January 18th Neuehouse Hollywood was buzzing with Freeform (formerly ABC Family) stars both on and off screen—cast & crew members executives, influencers, and friends.
Excitement filled the air from the red carpet to the pre-panel mixer, as attendees enjoyed treats, snapped selfies, and trickled onto seats, couches and armchairs—surrounded by customized 'living-room settings' for each of the six featured shows. The room was ripe with anticipation for the upcoming panel conversations and announcements to come subsequent to their new fitting slogan, 'A little forward.'
Chloe x Halle kicked off the night performing their hits including the 'Grown-ish' theme song that had several guests singing along. After a personal opening by President, Tom Ascheim, who shared how his daughter is inspired by content related to the LGBT community and how it aided her in coming out, the stage was set for everyone to share authentic stories — what the event and Freeform embody.
Article continues below advertisement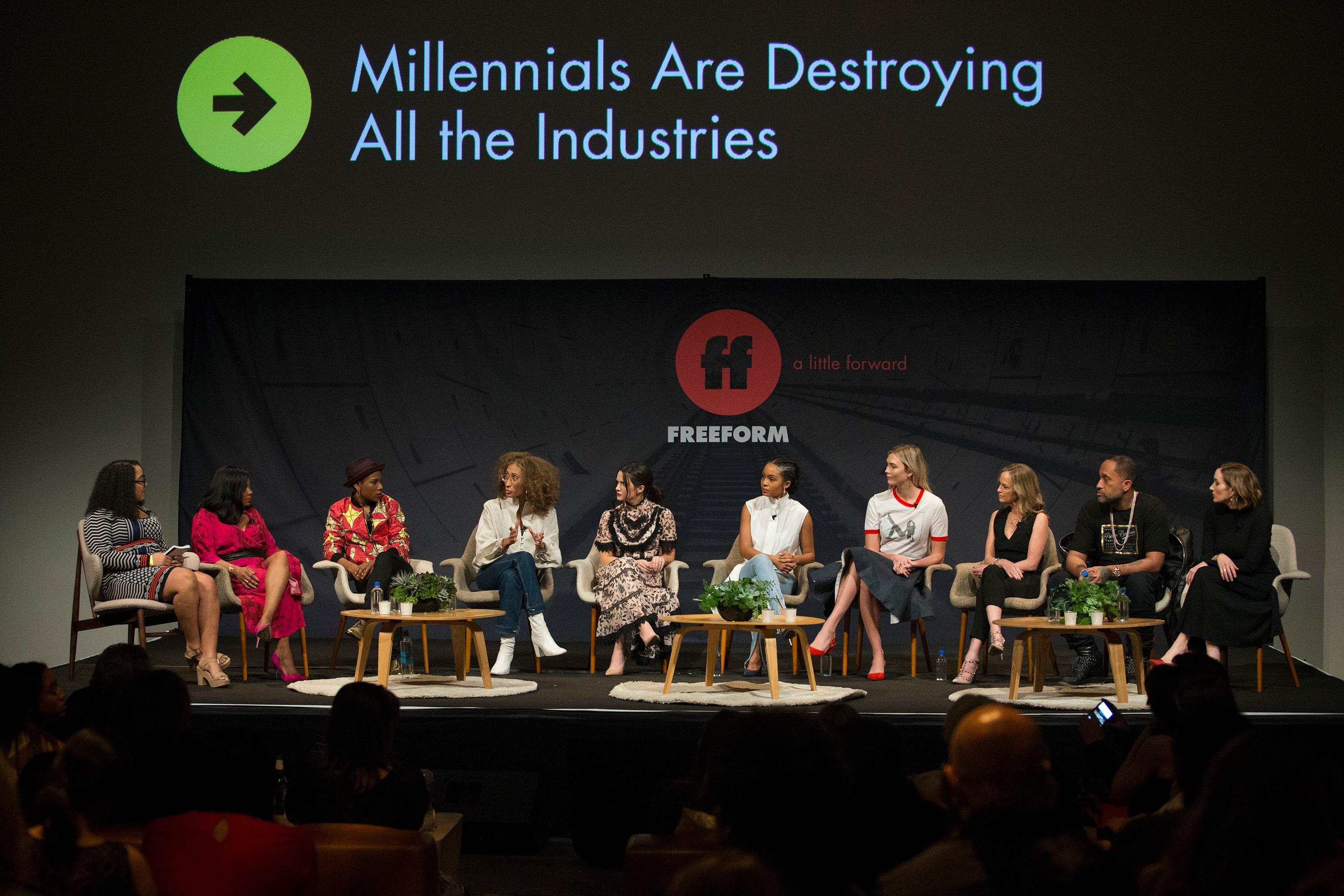 The first panel "Millennials Are Destroying All The Industries" included Her Agenda's own Founder, Rhonesha Byng as well as Luvvie Ajayi, Yara Shahidi, Elaine Welteroth, Kenya Barris (Creator Black-ish & Grown-ish), Karey Burke (Freeform EVP of Programming and Development), Katie Stevens, Karlie Kloss, and Katherine Power (co-founder, CEO Clique Media). Though the title seems harsh, Kenya Barris agreed with the bold statement, saying that "I actually do think millennials and women are destroying everything…because it needs to be destroyed or disrupted." Many on the panel agreed, including Shahidi who said that the structures they are disrupting are inherently flawed. This was moments before Barris revealed to her that Freeform was ordering 20 more episodes of their hit show 'Grown-ish.'
Article continues below advertisement
Though all were happy with the progress being made in 2017 regarding more diverse content in media as a whole, Byng explained that there is still work to be done. "We need more women at the table. I'm excited about Luvvie getting a production deal, but until those type of experiences become the norm, I think there's still room for improvement," Byng shared. "You can't be what you can't see. We're talking about entertainment and television but it trickles into corporate America, so we need to create more spaces for these voices to exist."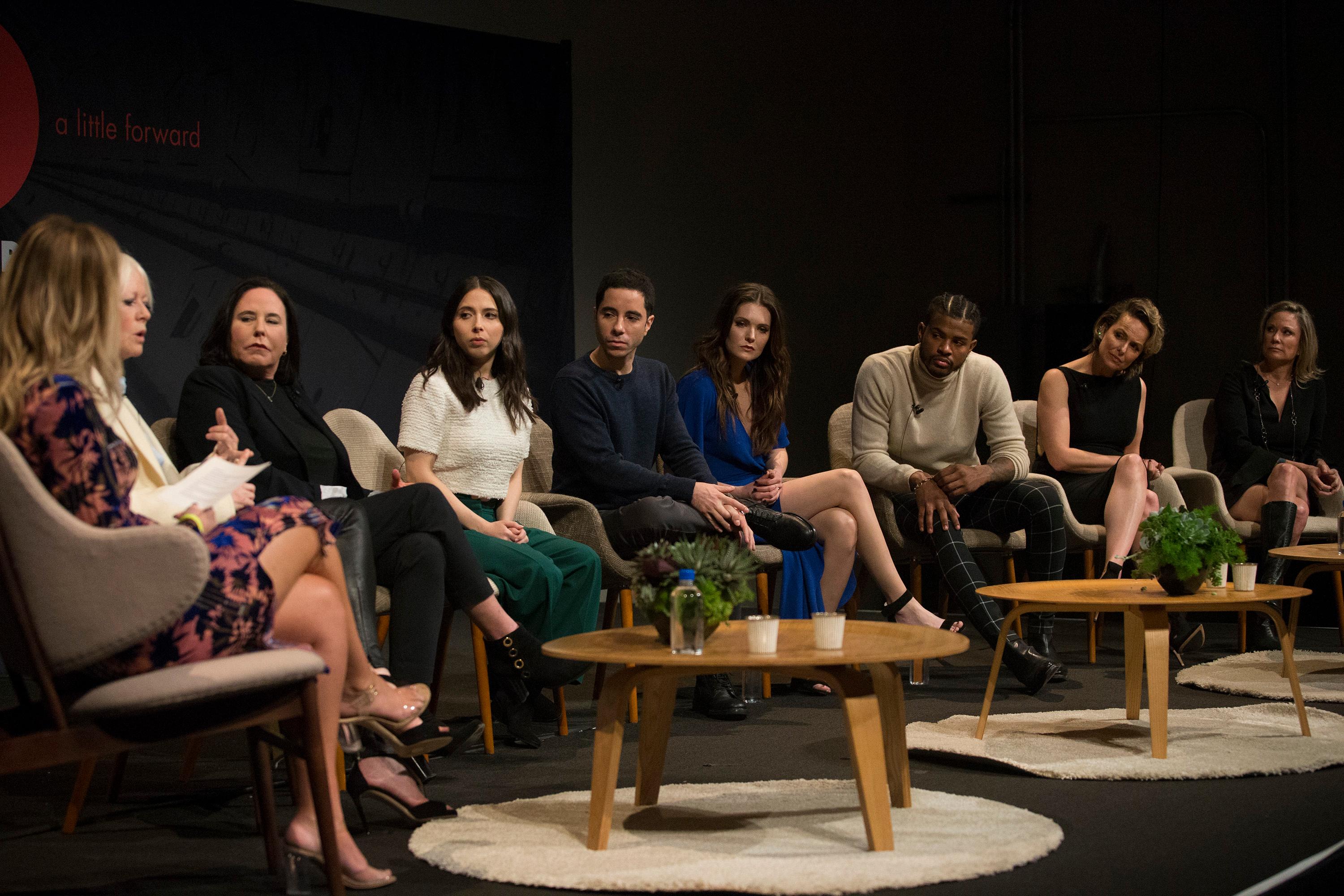 Article continues below advertisement
During the following panel, 'Understanding and Cultivating Love On and Off Screen," Trevor Jackson, Joanna Coles (Author of Love Rules), Esther Povitsky & Benji Aflalo of 'Alone Together,' and more covered bringing more human stories to shows as opposed to making them up based on what they think would be funny or interesting.
"To accurately represent women in TV, I ask women in the [writers] room 'What's the real thing you would do?' And then we can make it funny later," Povitsky said. Jackson also shared that people relate to real stories so the more authentic they are, the more appealing they will be.
"This notion of 'a little forward' is really true to the Freeform brand and ethos,' Peter Paige shared during the 'Exploring the Narrative Without Exploiting It' discussion. Exploring the multidimensional characters on Freeform shows such as 'The Bold Type' and 'The Fosters,' panelists–including Aisha Dee, Nikohl Boosheri, Eline Powell, Elliot Fletcher, and Shan Boodram–spoke about the power of seeing your story reflected on television. Patrick Starrr, a model who has acquired multiple sponsorships from beauty brands through the popularity of his YouTube channel, shared how social media gives people like him the platform to share his story and inspire writers like those at Freeform.
Article continues below advertisement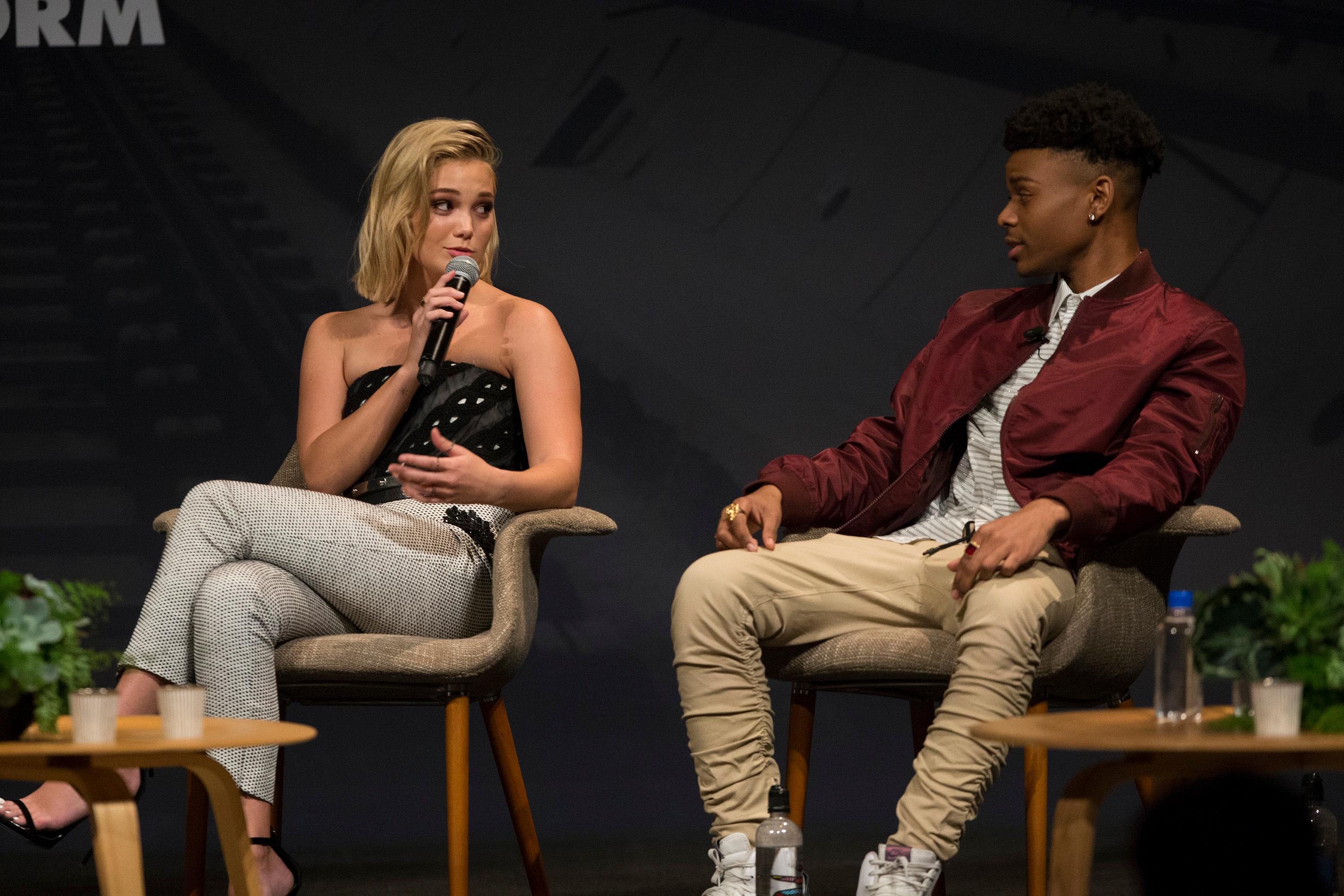 Lastly, the crowd was able to catch a sneak peak at Freeform's new Marvel show, 'Cloak and Dagger," which will debut on June 7, 2018. The panel brought to light the intentionality of the creators to updating the characters and storylines to reflect and address to present-day issues.
Having a Black male and a white woman as protagonists inspires a new generation of young people that will be able to see themselves as superheroes, where they have not been able to in the past. Director Gina Prince-Bythewood, who has two boys, talked about her youngest son who said to her one time, 'How come I never see superheroes that look like me?' When presented with the story, she thought it was a great opportunity.
Article continues below advertisement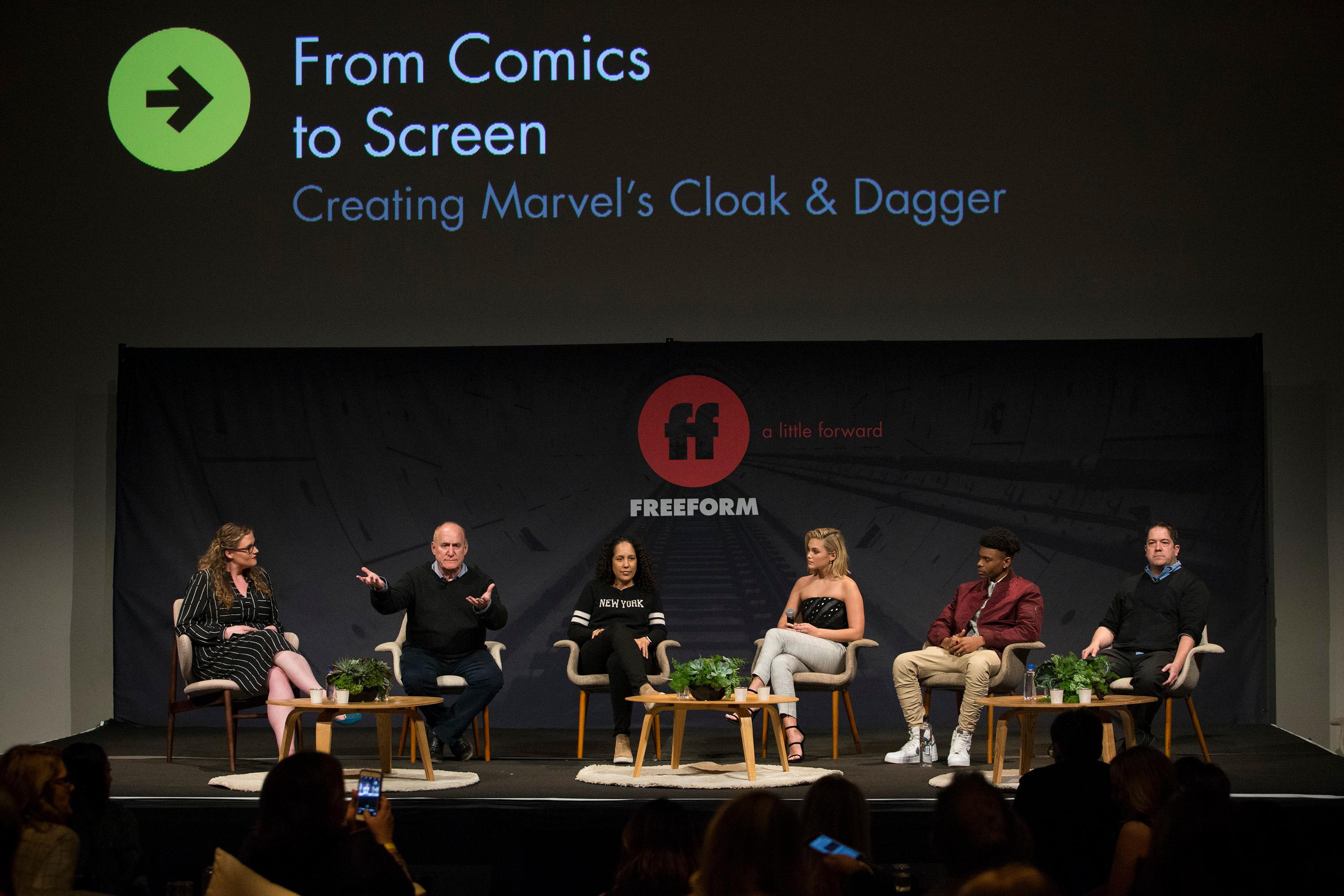 Aubrey Joseph (who Byng knew since he started in the industry and used to babysit) said "Before this, most of the roles before this was like [the] young Black kid on 'Law & Order' who gets shot," unfortunately. Cloak & Dagger is different.
Joseph said, "We finally got a chance to tell the story that a young Black male goes through the same things that anyone else does and has the same hopes and dreams."
[All photos and video courtesy of Freeform.]