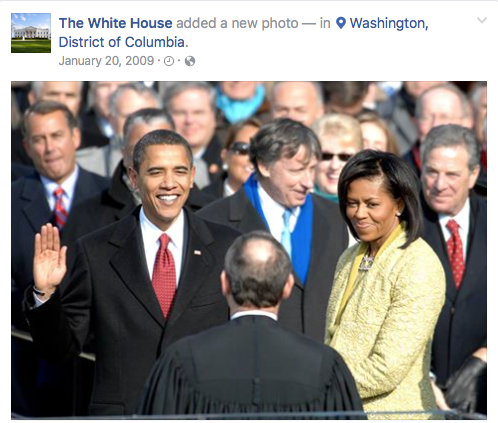 The First Social Media Archive For America's First Social Media President Is Now Available Online
By Anulekha Venkatram

Jan. 6 2017, Published 7:07 a.m. ET
By now, everyone is well aware of the social media habits of president-elect Donald Trump, especially his penchant for using Twitter to communicate with American citizens and the world. With all the buzz around Trump's Twitter usage and circumventing the press, people seem to have forgotten a key Obama legacy: becoming our nation's first "Social Media President."
After his successful digital campaign in 2008, President Obama's Administration has extensively used social media to communicate with American citizens and people around the world. What made the Obama White House's social media presence truly unique was their awareness of the audience and digital culture of each social media platform.
Article continues below advertisement
What's exciting is that these precious memories are now available online in the White House's first ever Social Media Archive. Put together in partnership with Durham-based startup ArchiveSocial, this historical database consolidates over 250,000 social media posts, photos, and videos from more than 100 official Obama White House social media profiles over the last eight years, including the President's @POTUS Twitter timeline, the White House Facebook page, and the First Lady's Instagram feed.
A video posted by First Lady Michelle Obama (@michelleobama) on

Currently, the archive is updated through December 31, 2016. It will be updated to include postings through January 20, 2017.