The Headshot You Need To Elevate Your Career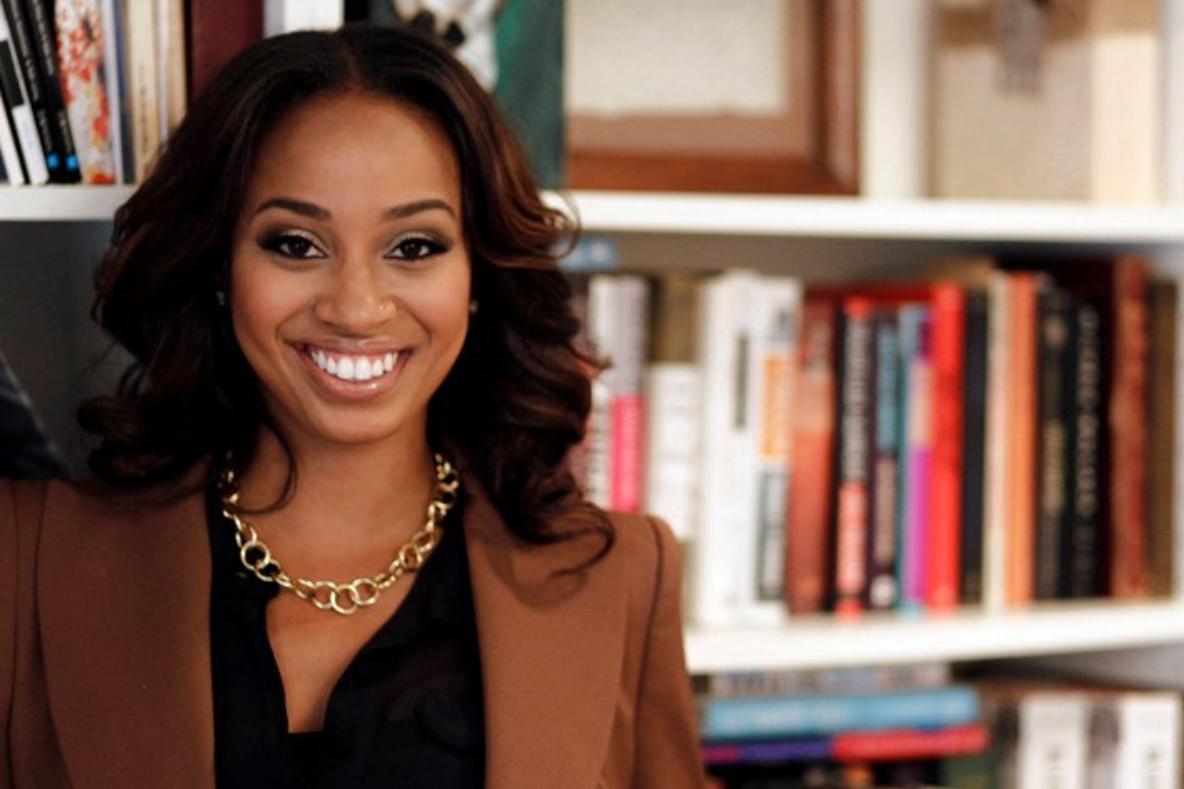 By
The Well
Dec. 20 2016, Published 2:30 a.m. ET
Considering that roughly 60 percent of employers research job candidates via social media, your headshot can play an important role in creating a positive first impression. That in mind, we launched Jopwell's first "National Headshot Tour" to provide free pro headshots to members of our community on college campuses in six cities across the United States.
As we head to Washington, D.C. (9/28), Philadelphia (9/29), and Atlanta (9/30) for the final three days of our tour, we're excited to share some pro tips on how to get the most out of your headshot. Here, Glassdoor editorial director Amy Elisa Jackson weighs in.
First of all, what makes a good headshot?
You need great lighting (I think natural light is best), a crop from the forearm up (with the option to crop in on just the head), a staged yet not distracting background, and a warm smile. Ideally, it's captured by a professional photographer.
You always want to looked polished and professional, but you can also let the tone of your headshot reflect your industry. If you're in a creative field, take it in a creative environment — for example, against the backdrop of a beautiful mural or in an outdoor setting.
Will having one headshot you're happy with suffice?
I hold that you need multiple on file. Each can speak to a different purpose and project a different tone. The headshot you select for your company's website, for example, may differ from the one you opt to use for speaking engagements, both of which may be separate from the one you use on your professional social media profiles.
I'd say it's safe and practical to have three different styles: one corporate, one business-casual, and one personality-driven shot. The personality-driven variation should hint at what interests and motivates you.
Take as many shots as you need to feel satisfied. For my own headshot shoot, I posed in four different setups (outside, inside, sitting, standing) and with four different looks (suit, dress, smiling, and slightly less smiley).
Article continues below advertisement
Image: Amy Elisa Jackson/The Well (Jopwell)
How often should you consider refreshing your professional headshots?When you have a new look or want to project a new stage in your career, it's time for a change. If you went from short hair to long or your weight changed by 25 pounds, refresh your headshot. If you are shifting industries, refresh your headshot. If you are rebranding yourself from the novice you once were to the expert you've become, definitely refresh your headshot.
For those actively applying for jobs or internships, where should getting a new headshot fall on the to-do list?
At the top, before you start perusing job listings on Glassdoor and doing research for cover letters. Similar to updating your résumé, you should cross headshot photography off your list early so your professional profiles are complete and accessible to recruiters who will be Googling your name. Even if you use different pictures to represent yourself in different contexts, you'll want to make sure your social media profiles, website, and applications all accurately represent your personal brand and are visually in sync.
Students graduating in May: If you don't anticipate a significant change to your physical appearance, go ahead and take your professional shots now. It'll be one less things to worry about in a few months when you're deep in applications.
Article continues below advertisement
Where are some good places to get headshots?
I recommend hiring a photographer through a site like Thumbtack or enlisting the help of a friend who has a great camera to take dedicated shots.
It is absolutely possible to deter recruiters with a headshot. So while you're working on getting one you're happy with, it's better to go without. I don't care how cute you think you looked at your friend's wedding; if it wasn't taken for a professional purpose, it very likely shouldn't be used.
Image: Amy Elisa Jackson/The Well (Jopwell)
Once you've got your headshot, where should you put it?
Place it at the top of each of your professional social media profiles, on your professional website if you have one (this could be an About.me, a portfolio, a Github, etc), and as your main Facebook photo (at least during peak job-search times).
Is there ever an appropriate time to put your headshot on your résumé?
Article continues below advertisement
Unless you are a model, actor, or real estate broker, I'd suggest keeping your headshot off of your résumé. If I'm reviewing an application for an editorial role and someone's résumé includes a photo, I'm inclined to think he or she either didn't research the industry standard, didn't have enough content to fill the space, or is mistaking a resumé for an online portfolio (which is a separate thing that you should link to in your résumé). My best advice is to research specific industry norms and let them help inform your decisions.
How do you get it in the right hands?
Download your hi-res headshot to your email or your phone's photo gallery so that if you have to upload it for any reason, it's ready to go (if you decide to apply for a job at Google, for example, you should upload your latest headshot to your Google+ profile).
Outside of job-hunting, you also never know when you might be asked to participate in a panel discussion, speak at your alma mater, or contribute to a publication that needs your picture for a bio page. Keep your hi-res headshots, along with your short bio, updated résumés (plural because you may have various formats), cover letters, and reference list together and easily accessible (I store all of this info in a single folder on my Dropbox app). This way you'll be ready to make a great first impression and show that you are polished, professional, and well-prepared. My life motto is a quote from the rapper Suga Free: "If you stay ready, you ain't gotta get ready."