The Impact of Pokemon Go in the Office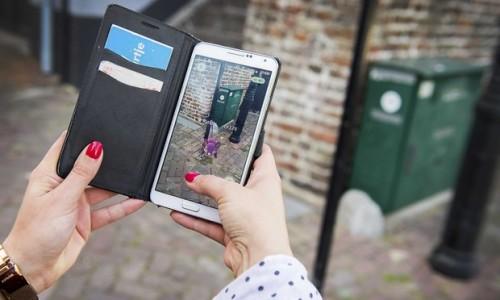 There was a time when you saw someone on the street walking and staring at their phone, you knew they were just texting. With social media and other apps for communicating, being distracted has become the norm.
But who would have thought that 20 year old cartoon characters would have the same affect, and on adults? Since its conception in 1996, Pokémon has become a well-known and loved cartoon by children all over. People have been playing with Pokémon cards competitively since the first cards were made in 1996 Japan. Now, with the launch of Pokémon Go, we can all thank the original creator of the little monsters Satoshi Tajiri for that.
Children and adults alike have been catching Pokémon for decades but now with the free mobile app, the fun is available on your iPhone or android. Using Pokecoins to purchase Pokeballs, (the currency used to catch the Pokémon) users are able to blend their digital adventures with the real world. The game uses the GPS on your phone to lead you to the next Pokestop, where you may even run into others playing the game – so there is a social aspect to it that attracts users.
The game has an average of 20 million users per day already and it just launched not even two months ago. Users are spending an estimated time of over 40 min per day playing the game, and it's already raked in an astounding $35 million in revenue. With this kind of instant popularity and people gaming everywhere they go to catch new Pokémon, they must be doing it at work too. Turns out, unsurprisingly 69 percent of people surveyed in Forbes' Pokémon Go coverage admitted to playing the game during work hours. But what does this mean for managers and HR departments all over the country? Many companies have adopted social media policies with changing times, but could there be a need for new rules with the rise of Pokemon Go?
Article continues below advertisement
Cellphones account for over 50 percent of workplace distractions and killers of productivity, while only 10 percent of employees will admit to them being a distraction at all. In fact, most workers keep their cell phones within eye contact during the day. Employers are saying at least three hours per day are lost due to workers being distracted, and this doesn't just have negative effects on the organization but your job as well.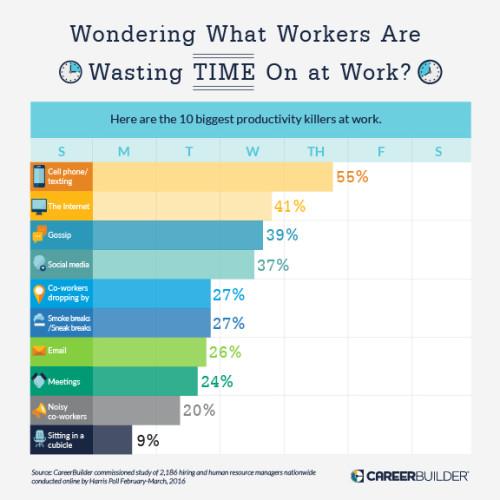 Article continues below advertisement
When employees are distracted, whether that be from games or not, and they aren't producing quality work it can affect the relationship they have with their boss. When the quality of your work is poor, your boss may think you are no longer interested in your job and may even take personal offense to this. Gaming at work may seem like no big deal, but missing deadlines or allowing your work to slip can create a decreased sense of morale in the company.
There have been divided feelings over playing games at work amongst workers and boss, some bringing them closer together and other being down right irritated. But there are actions managers and human resource specialists can take to keep things running smoothly: the first thing is getting familiar with the company's current rules and policies regarding social media or other non-work related tasks. These same rules may be able to apply to the latest gaming trend. Making sure that regulations are enforced equally throughout the organization and even reprimanding managers who may also like to play it. When there is clear signage that certain behaviors aren't allowed, it makes it harder for anyone to talk their way out of the consequences.
Article continues below advertisement
Also, organizations should train their managers to deal specifically with issues like this to stop it from becoming a bigger problems. Managers in all environments can benefit from Robert Half Technology training on issues that affect employees at work including how mobile app gaming affect productivity and the consequences it has.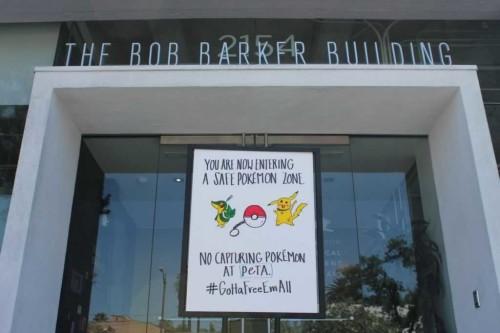 Thanks to the major popular revival of Pokémon interest, Nintendo has been getting back to its spot as one the gaming giants. The shares of their stock are up almost 65 percent as of late. But now that Nintendo has gotten back to work doesn't mean it's time for you to slack on yours. If you're feeling unmotivated at work, try giving your brain a break and save the gaming for when you're off the clock. Instead of grabbing your phone and making matters worse, anything from taking a walk to having a snack can help boost productivity and focus.