The Implications Of The SAG-AFTRA Strike For Black Creatives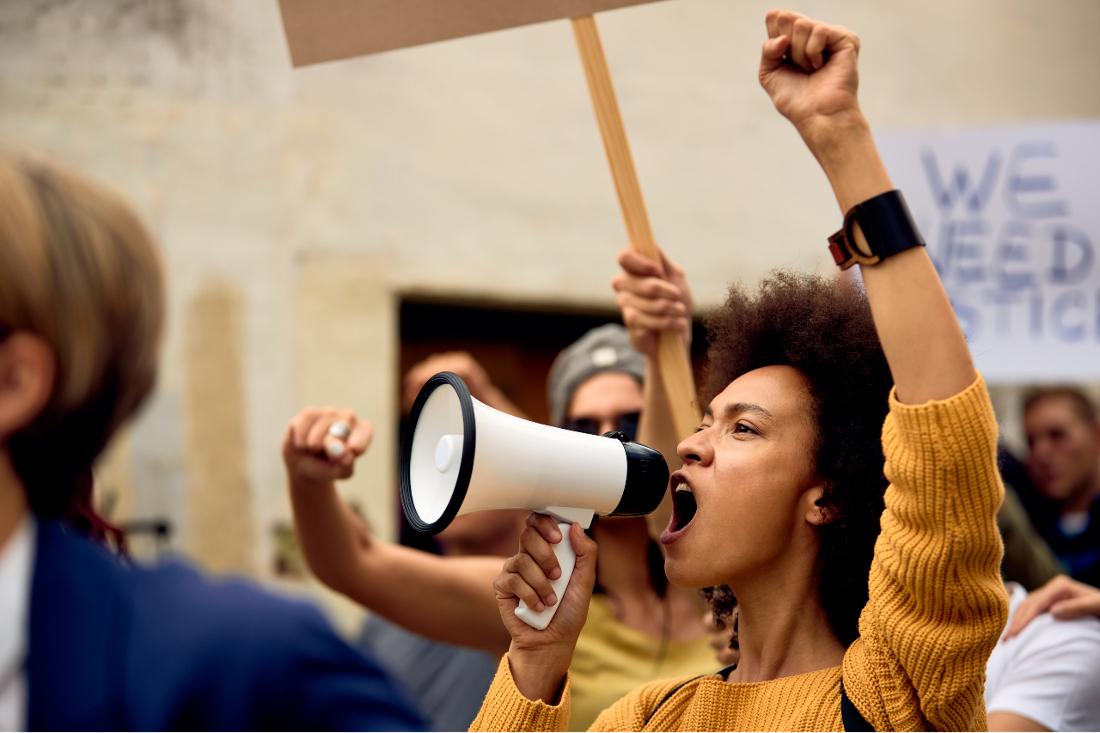 It's an unfortunate truth that Black professionals, especially Black women, are disproportionately affected by discrimination, pay gaps and other workplace issues across industries. And right now, Black creatives are getting directly involved in the ongoing strikes impacting the entertainment industry to fight for change. Black entertainers and creatives are also greatly impacted in the process, as some productions cease and negotiations stall.
SAG-AFTRA, the union that represents approximately 160,000 actors, broadcast journalists, news writers, dancers, program hosts, puppeteers, voiceover artists and other creative and entertainment industry professionals, has continued their strike after negotiations failed with the Alliance of Motion Picture and Television Producers (AMPTP).
The negotiations were supposed to address issues related to the use of artificial intelligence, wage disparities, and residuals. Here's a brief overview of the involvement and impact of Black creatives and entertainers so far:
On-Screen
Well-known actresses like Taraji P. Henson and Niecy Nash-Betts have spoken out about the strike and the fear of AI. With the use of artificial intelligence booming, actors have requested certain promises and protections that their jobs won't soon become obsolete. Studios have not agreed to these protections.
"I'm really concerned about this AI movement," Henson told The Hollywood Reporter. "[I saw a video] on social media where Nicki Minaj's whole likeness was used. Oh my God, have we come to this point? I mean, you hear about it, you read about it, but once you actually see it happening, that's when it's like, we have a really big problem here."
Article continues below advertisement
And While Henson also indicated she's in financial position to strike, many lesser known actors and performance artists are taking a huge hit. Actors have shown proof of their small salaries and tiny residuals on social media. Turns out, many actors and creatives in Hollywood are not millionaires.
"Most actors make less than $26,000 a year. Realize that. You may see more well-known faces speaking up. But the fight is for the actors who can't speak up. #UnionStrong," actress Yvette Nicole Brown wrote on Twitter.
The Writers Guild of America is also on strike right now, which is what initially paused productions in Hollywood. After trying to make negotiations with studios for better conditions and pay, to no avail, writers started striking at the beginning of the summer.
According to the WGA's 2016 Hollywood Writers Report, White male writers earned a median of $133,500 in 2014, whereas women collectively made a median income of $118,293. Non-White writers made $100,649. Although the Guild has reportedly declined to provide specific data for women of color to The Hollywood Reporter, it has been reported that Asian writers collectively earned a median of $115,817, Black writers earned $99,440, and Latino writers earned $84,200.
Article continues below advertisement
Off-Screen
And there are many other types of off-screen staff and professionals who face similar disparities. These are the people who are also essential in making movies happen—stunt workers, set designers, and makeup artists.
With production paused on dozens of projects, those behind the scenes are losing out on a lot of money and opportunity. Many of those people are Black creatives that work on important shows like Abbott Elementary and Blade.
Cultural Impact
As the entertainment industry is at a standstill, we're going to be missing out on tons of projects that are culturally significant. Shooting for Abbott Elementary, which is nominated in several Emmy categories this year and is full of amazing Black talent, has been paused, while the release date of the musical film adaption for The Color Purple with Halle Bailey,has also been pushed back due to the strike, according to reports.