The Loyalist Team: The Tools You Need To Create A Better Team Culture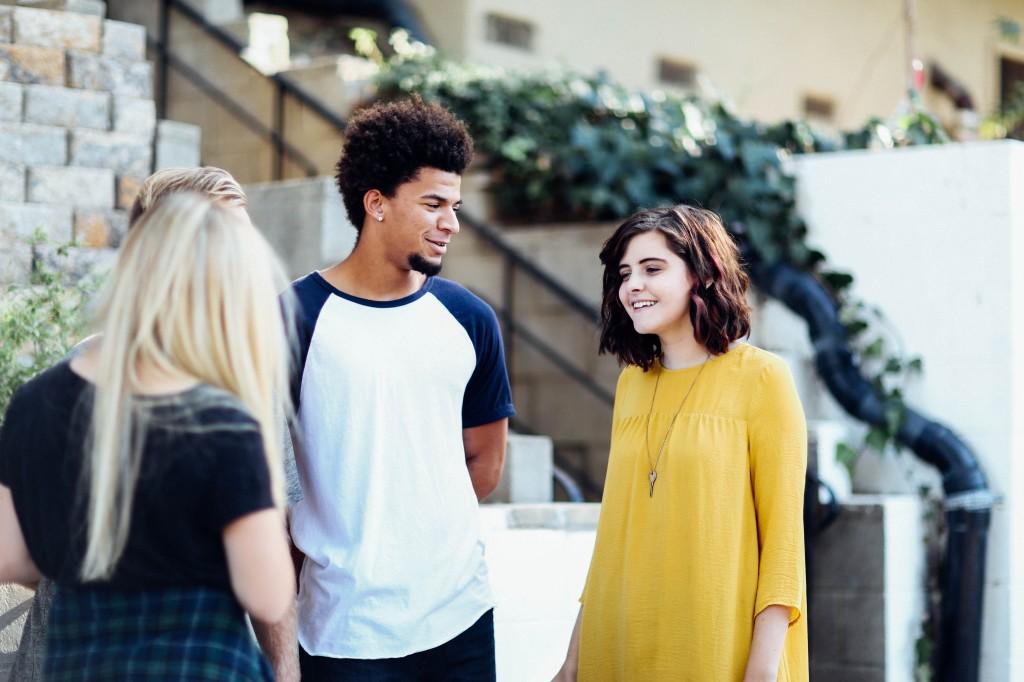 Can you remember the last time you worked on an extraordinary team, where you felt challenged, had fun, and were delivering amazing results to your organization?
If you can't, that's okay!
According to the authors of The Loyalist Team: How Trust, Candor, and Authenticity Create Great Organizations, "no matter how dysfunctional a team is, there is hope." With a combined background in human resources, talent and leadership development, and culture change at the organizational level, the authors discuss the different types of teams (Saboteur, Benign Saboteur, Situational Loyalist, and Loyalist), the way teams break down, and the tools team leaders can utilize to turn their employees into high-performing "Loyalist" teams.
Readers can no doubt see their own experiences reflected in the book and learn how to tackle difficult situations based on the team environment they are in.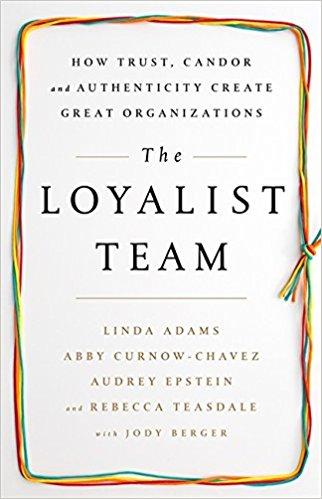 Article continues below advertisement
Her Agenda: What was the inspiration for writing the book?
Linda Adams: We felt that in our work, we had a model that was accessible and a passionate belief that everybody deserves a great team. Life is too short for work to suck, and I believe that we have an approach that provides insight and advice around understanding the type of team environment you're in today and ideas on what you might do to take control and change that environment.
Her Agenda: From your experience, who are the champions that can advocate for cultural change in their organizations?
Linda Adams: Ideally, in the way that our work has moved fastest is when we're able to come in at that C-Suite level and have the executives engage actively. Leaders play a really important part in what's happening in a team environment, and without some active engagement from a leader, it's definitely going to be difficult to have transformational change on a team. But, it doesn't have to happen at the leadership level.
Article continues below advertisement
I have three grown sons, all of whom are millennials. One of the things I've recognized in watching them is a desire to have ownership and control of the space that they're in. That's one of the things our book talks about – that you can take control. There are things that you can do even if you find yourself in the worst sort of team (a Saboteur team) that can potentially positively impact that environment, and the book gives you some tools to make that happen.
Her Agenda: When it comes to Saboteur teams, how can teams work past any generational, cultural, gender, distance-related differences?
Abby Curnow-Chavez: One of the most important things that we always talk about when you're on a saboteur team is to first start with how do you move forward and really work to show up in a way that assumes positive intent on the part of others. On these toxic Saboteur teams, what happens is that everyone starts working towards the lowest common denominator. So, if you've got a misalignment with one teammate or a few teammates, everybody starts behaving in a way that's not healthy and productive for themselves or for the team.
One of the first principles that we always advocate for is to really think about how you are showing up. Are you showing up in a way that's assuming positive intent on the part of others and in a way that you're curious and open to learn where they are coming from?
Article continues below advertisement
Linda Adams: When it comes to bad airs or hurdles associated with generational differences, I often think it has to do with expectations not being clear. Where we see relationships get fractured is where expectations are either not met or even worse, violated. So, we really encourage team members and team leaders to get together and create a set of operating norms that codify the expectations around how we're going to behave toward each other. When that's clear, regardless of differences, people can come together and work very effectively. With global, virtual teams, we recommend teams to get on the table what's going to get in their way, what they need to be most effective, and how they will demonstrate respect and care and concern for each other in this highly global world where they're not physically connected.
Article continues below advertisement
Her Agenda: What does it mean to be a Loyalist?
Linda Adams: The term "Loyalist" to us means not just a question of being loyal to each other, but being loyal to the larger goals and purpose of the organization. It doesn't mean being soft. It doesn't mean being a yes man. If anything, it means being willing to have the tough conversations that others are not willing to have, to talk the truth, to be authentic. It also means having the willingness to be 100% committed. A Loyalist doesn't sit back and wait for you to show up as your best self in order for them to step into that space with you.
Her Agenda: Any last pieces of advice when it comes to working on effective teams?
Linda Adams: I would really encourage anyone in the early stages of their career to understand that if they find themselves in a place where they're not comfortable or they don't enjoy where they work, to really put forward the effort where they're standing at the moment. The chances of you leaving and lucking out and finding the perfect team are just that – it's about lucking out. I would really encourage people to read our book and see what ideas and insights they might get around what they can do to improve their teams. At the end of the day, if they can't do anything that can dramatically change their team environment and do end up leaving, they'll still have learned something about themselves along with skills to deal with tough situations.
Abby Curnow-Chavez: When you think about the tenants of a healthy team and you don't see that around you, you don't show up like that. If you can show up as a Loyalist, then you are going to be in a much better position to start creating and having Loyalist relationships with each member of your team. The more of those there are, the better the team is.