I vividly remember third grade as a transformational year. My teacher, Ms. Smith was an amazing classroom leader who noticed the potential of her students and took the time to get to know us individually.
She came into my life at a critical time. My confidence was low after moving to a new city towards the end of the school year. Being the new kid is never easy.
I moved to Stockton, California from the Bay Area in April 2001. I was a second grader who was both nervous and excited to arrive in a new city and at a new school. I was a bright student in my old school, yet transitioning at the end of the year was not an easy task. My confidence was shaken on my first day at this new school when the teacher gave the class a pop quiz on multiplication. My old school did not teach multiplication until the third grade! Luckily, I was able to learn enough to finish the last month and a half with average grades, but I felt like I was not excelling at the same rate as before.
Ms. Smith managed to leverage my reading skills in the classroom and helped me view them as a strength. She gave me the opportunity to improve my math skills, ultimately allowing me to catch up with my peers. She was very intentional in her interactions with us and recognized that we all came from different backgrounds. We were all allies in her classroom.
What Ms. Smith taught me extended to much more than the technical skills to succeed in the classroom. She brought back my confidence by calling on me when I was too shy to raise my hand. She advocated for us to share our interests and taught us how to work collaboratively.
The confidence and skills she helped me develop allowed me to start the fourth grade with a self-confidence that established me as one of the top students in my class.
Article continues below advertisement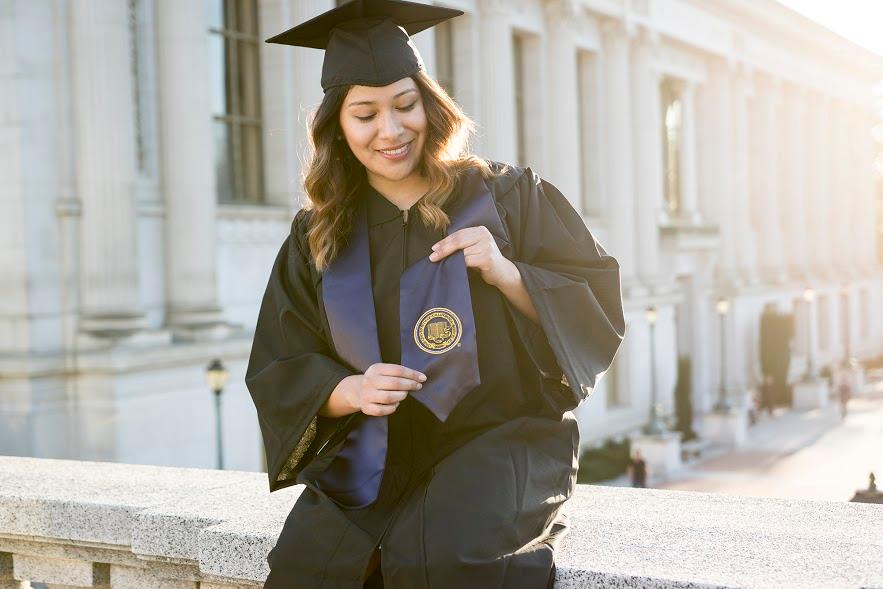 As I prepared for graduation from the University of California Berkeley, I thought about all the role models, mentors and influential people that helped me get to where I am today. Undoubtedly, Ms. Smith was one of the necessary factors in laying my educational groundwork and my early success. She helped a nine year old Amber realize her potential and gain confidence for years to come.
Teach For America works to ensure that all kids growing up get an excellent education, full of opportunities, regardless of their zip code. Over 25 years Teach For America alumni have led more than 1,000 schools and school systems. Together they have reached more than 5 million children. Much like the children they serve Teach For America recruits individuals from all career backgrounds and majors.
Article continues below advertisement
So, whether you are a recent graduate or seasoned professional looking for a new way to make an impact it is time to join the movement.Teachers hired through TFA will receive extensive training and ongoing coaching and development in the classroom. Teach For America finds, trains and places outstanding leaders as teachers in 52 regions around the country. You will join a community that has alumni in distinguished leadership roles across diverse fields who continue to advocate for kids.
This post brought to you by Teach For America. The content and opinions expressed below are that of Her Agenda.