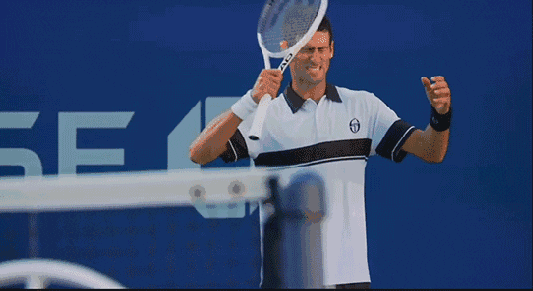 Sports Rewards Male Tantrums, And It Needs To Stop
By
Shanthi Blanchard
Sep. 8 2020, Published 7:45 p.m. ET
There is a clear difference in the reaction of Novac Djokovic's outburst at the U.S. Open in comparison with another elite athlete who is Black, and who is a woman.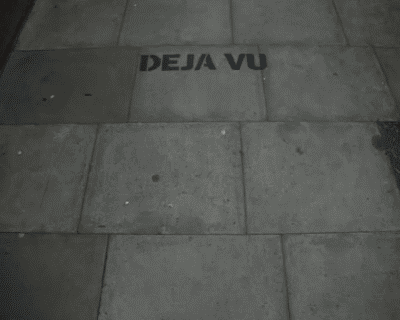 When Djokovic initially lost his temper after the third breakpoint in yesterday's match, he slammed a tennis ball into the sideboard in a fit of rage. Moments later, Djokovic's anger got the best of him again. This time, he purposefully hit a ball out of frustration. Though the ball was not intentionally aimed at a line judge, it hit the line judge's throat. She collapsed immediately.
This was the third time at the tournament Djokovic used his equipment recklessly, potentially causing someone around him physical danger. Earlier in the tournament at a previous game, he threw a tennis racquet. The U.S. Open judges did not issue Djokovic a warning for any of these previous acts, prior to his ejection.
Article continues below advertisement
If you're thinking this story sounds a bit familiar, that's because in 2018, P.C. (pre-corona), the U.S. Open was the site of another infamous tennis "meltdown": Serena Williams' finals umpire brawl. Yet the reaction to this controversy was spectacularly irate compared to what happened in Queens yesterday afternoon.
To recap the 2018 events, Williams was issued a much-disputed penalty for her coach allegedly communicating with her from the stands. Williams was not aware of the situation and was distraught when issued an uncharacteristic warning by the umpire.
Article continues below advertisement
After a frustrating back-and-forth between her opponent, Naomi Osaka, Serena slammed her tennis racket into the ground. The umpire issued another warning, resulting in an automatic point for her opponent. When Williams confronted the umpire, he then issued a third warning. This resulted in giving Osaka the game and essentially, the tournament title.
The difference in the way both cases were handled – both by the media and by tennis officials – could not have been more different. Djokovic was coddled, while Serena was punished.
Yes, Sports Rewards Male Tennis Tantrums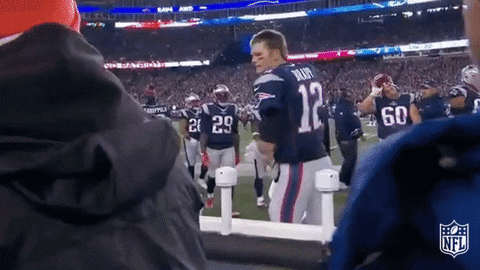 Article continues below advertisement
Where men are given a pass for violent displays of emotion in sport, women in the profession are often policed – and policed at higher levels – for their display of emotions and language.
Article continues below advertisement
The Cost Of Being A Woman In Sports
The above point is especially exemplified in the case of the US Open women's final in 2018. Serena Williams never received a verbal warning before she was punished for her coach's actions. Williams was issued a penalty for throwing her racquet. She was issued another penalty (and the match) when she told the umpire that he was a thief for stealing her point. As a result, Williams was forced to pay over $17,000 in fines for three code violations: $4,000 for the coaching violation, $3,000 for racket abuse, and $10,000 for the verbal abuse.
Article continues below advertisement
Conversely, Djokovic received a much more dignified response from officials during his play. He was never given a warning or issued a penalty for the smashing of his racquet in the previous game. Djokovic was never issued a warning for the reckless use of his equipment for smashing the ball into the sideboard. He was given ten minutes to plead his case with the umpire. And although ESPN reporter Peter Bodo initially speculated that Djokovic might not be fined for the incident at all, it was announced this afternoon that Djokovic would pay a $10,000 fine for unsportsmanlike behavior.
Reax to Djokovic DQ reflects the times. Many want to blame the woman who got hit in the throat. Or officials enforcing clear cut rule. Too many believe they are above the law (or the rules). And are allowed to get away with that. Novak must know that he is not. Or does now.
This exemplifies the very real difference between the punishment bestowed between male and female players. A woman committing a verbal attack (i.e. Williams calling the umpire a 'thief' in 2018) and a man committing physical assault (Djokovic hitting a ball into a line umpire's throat in 2020) is treated with the same degree of repayment punishment: a ten thousand dollar fine. What would the cost have been if Serena hit a line umpire?
Article continues below advertisement
Black Women's Anger In Sports Is Profitable
It's not just how the players were punished. It's how the world of tennis – and the world of media surrounding tennis punishes – or profits – from the anger of the players based off the sex and race of their bodies.
After the incident this weekend with Djokovic, all commentators could speak about was the tragedy of Djokovic's disqualification. Why? Because it was bad for the game. When your number one male player gets disqualified from a tournament, that means fewer people are interested in watching the sport, especially in a pandemic. As ESPN commentator Steven A. Smith noted,"You had people who didn't even want to participate (in the U.S. Open tournament)…but because they made a mistake, you eject them and send them home?"
Article continues below advertisement
But when there is controversy around Black women in sports, there is profitability.
No one intrinsically understood how profitable the 2018 "meltdown" was for the world of tennis more than Patrick Mouratoglou, Serena Williams' coach. Of his talk with Serena's team the day after the 2018 finals, he said, "I stood up and I said 'listen, guys, yesterday was the worst day ever for Team Serena because she lost and because of what happened. But it was the best day for tennis because tennis is everywhere, it's great for tennis.'"
Mouratoglou was right. The story was headlining every major publication. Yet instead of lamenting The GOAT's chances of tying Margaret Court for 24 singles majors, they focused on the spectacle of a Black woman's anger, as Black women's anger generates media money. Why? Because as any advertising or marketing professional will tell you, clicks create dollars.
Within hours, the interwebs were spinning with news of the "meltdown." Video recordings of Williams's rage were on full display across all major media platforms. Articles denoting the history of Williams 'problematic behavior' were lined up across the internet. She was met with racist and sexist attacks from international publications that were so vulgar, her husband, Reddit co-founder Alex Ohanian, stepped in and called out.
Article continues below advertisement
Williams was expected to attend the press briefing afterward and answer questions from the press. She was made to issue an official public apology. Williams was asked to talk about what happened – and her story, which was republished by almost every major outlet, months after the event.
Turning Williams' anger into a spectacle generated millions of dollars in revenue for the media. It created an insurmountable amount of free PR for the U.S. Open and the world of tennis. Jobs were created – and entire industries profited – from the spectacle of a Black woman's anger that tennis season.
What Happens Now?
There will be no such media spectacle expected from Novak Djokovic. Djokovic bypassed having to take any accountability for his actions when he skipped the post-game press conference altogether. He later posted an apology on Instagram (rumored on his way to the airport), and, we doubt, will have to partake in any of the spectacle press stunts or apology tours Williams was subjected too.
Conversely, Djokovic will be left to recover from this embarrassing incident – one he has no one to blame for but himself – in the safety of his sheltered home, far away from television cameras, the press, and the World Tennis Association.
For its part, the world of tennis will go on being sad – for the victory that Novak Djokovic should have captured at the U.S. Open. For the victory, he was all but entitled to. For the rage that maybe, could have just been ignored had we found a way, an excuse, a loop in the rule book, to look the other way.
Now, with all the top players on the men's side of the tournament out, all eyes are back on Serena.
I, for one, hope to god she gives them hell.