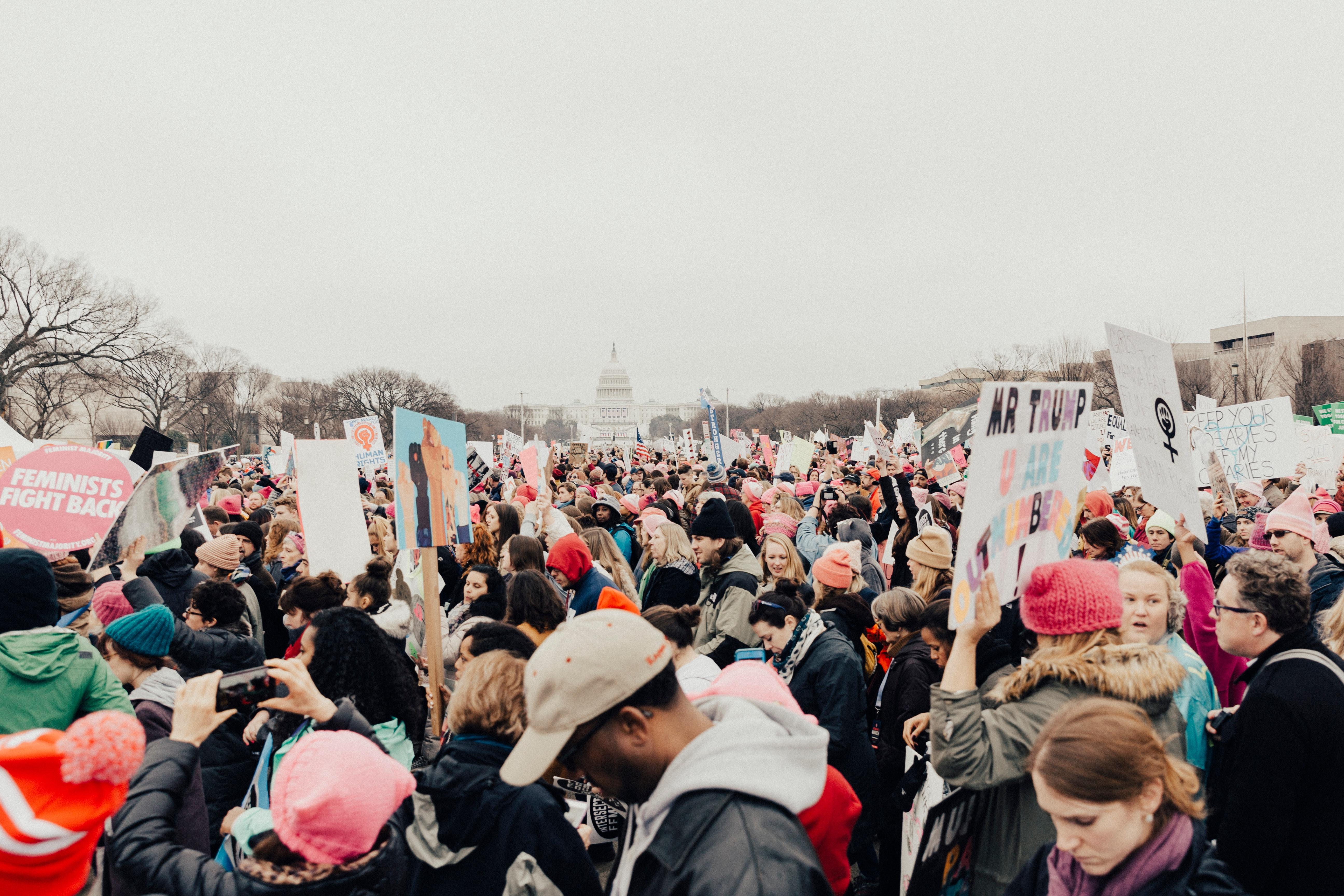 50 Songs That Inspire Turning Political Passion Into Political Progress
By Lauren Bealore

Jan. 27 2017, Published 2:30 a.m. ET
On June 16, 2015, a well-known business tycoon became the protagonist of a story that would begin with satire as the main theme and end with a plot twist leaving voters in immense awe.
The recent transition of the political climate that took place on January 20th was not what the popular voters of America had in mind.
Prior to November 8, 2016, this day was reserved for triumph and monumental history, specifically for the advancement of society and progressive ideals. The idea that there would be no more socially constructed glass ceilings and steel doors that lock out hope and change.
As someone who has worked on the local, state, and federal level of politics, from campaigns to the state legislature to lobbying, it has been interesting listening to various opinions while witnessing the emotions of others through social media outlets. Many are enraged. Many are in awe. Many are encouraged to take action.
Voter education and lack of political awareness contributed to the regression of actual policy implementation that works to support those that cast the popular vote that fateful Tuesday evening in November and even those that did not.
Article continues below advertisement
When there is lack of adequate social studies courses in schools, lack of political engagement until the age of 18, lack of civic engagement in one's own community, lack of encouragement for people of color to build careers in politics, lack of emphasis on the breakdown of ballot proposals per election, and lack of candidate knowledge voting down the ballot in presidential and non-presidential elections – there is lack of progress as a result.
So the question then becomes: how do we change our state of affairs?
The change begins with energy. Having the energy to go back to learning the fundamentals of what makes a credible media source and what is simply a blog full of alternative facts. Having the energy to attend a neighborhood association and council meetings. Having the energy to vote every election and not simply Presidential.
To inspire that energy, I have created a playlist that I use daily below entitled: Lauren's Conscious Awakening Playlist. Fueled with songs from different moments in popular culture, this is sure to re-invigorate that revolting energy that will help you be the next leader of hope and change in our nation:
2. Keep Your Head Up-Tupac
4. If I Ruled the World-Nas ft Lauryn Hill
6. The World Is Yours-Nas
Article continues below advertisement
8. I'm Every Woman-Whitney Houston
9. Say It Loud I'm Black and I'm Proud-James Brown
11. Sky is the Limit-Notorious BIG
12. I Believe-Sounds of Blackness
13. Optimistic-Sounds of Blackness
14. Black Butterfly-Denise
15. Tomorrow-Quincy Jones ft Tevin Campbell
16. My President is Black-Young Jeezy
17. Git Up, Git Out-Outkast
18. Free Your Mind-En Vogue
19. Every Ghetto, Every City-Lauryn Hill
20. The Miseducation of Lauryn Hill-Lauryn Hill
22. Alright-Kendrick Lamar
23. Fight the Power-Public Enemy
24. The Blacker the Berry-Kendrick Lamar
25. Self Destruction-Stop the violence movement
27. Young, Gifted, & Black-Aretha Franklin in honor of Nina Simone
28. People Get Ready-The Impressions
29. What's Going On-Marvin Gaye
31. U.N.I.T.Y.-Queen Latifah
32. The Message-Grandmaster Flash & The Furious Five
33. Hate Me Now-Nas, Diddy
35. Survivor-Destiny's Child
36. Brown Skin-India Arie
38. Negro wit an Ego-Salt-N-Pepa
39. Back to Life-Soul II Soul
42. Cranes in the Sky-Solange
43. Don't Touch my Hair-Solange
45. Tears of Joy-Rick Ross
46. Stand Tall-Childish Bambino
48. Gil Scott Heron-The Revolution Will Not Be Televised
49. Time Has Come Today-Chambers Brothers