The Woke Women Of Ozy Fest Will Give You Hope In The World
By
Regina Fontanelli
Jul. 27 2018, Published 8:15 a.m. ET
This past weekend, Ozy Fest, a festival that's been dubbed as a "progressive alternate reality" and accurately described as "part music festival, part TED Talk" served as a platform for some of the most outspoken voices in the women's movement. Hillary Clinton headlined, and figures like Naomi Campbell, Rose McGowan, and Michelle Wolf all shared their thoughts on the future. Though mediums varied, whether it was through pointed stand up like Wolf or heartfelt testimonials like McGowan, the message was heard. With this administration, it's especially important to raise our voices.
Here's a quick recap of what these incredible women said and the changes they're trying to bring.
Rose McGowan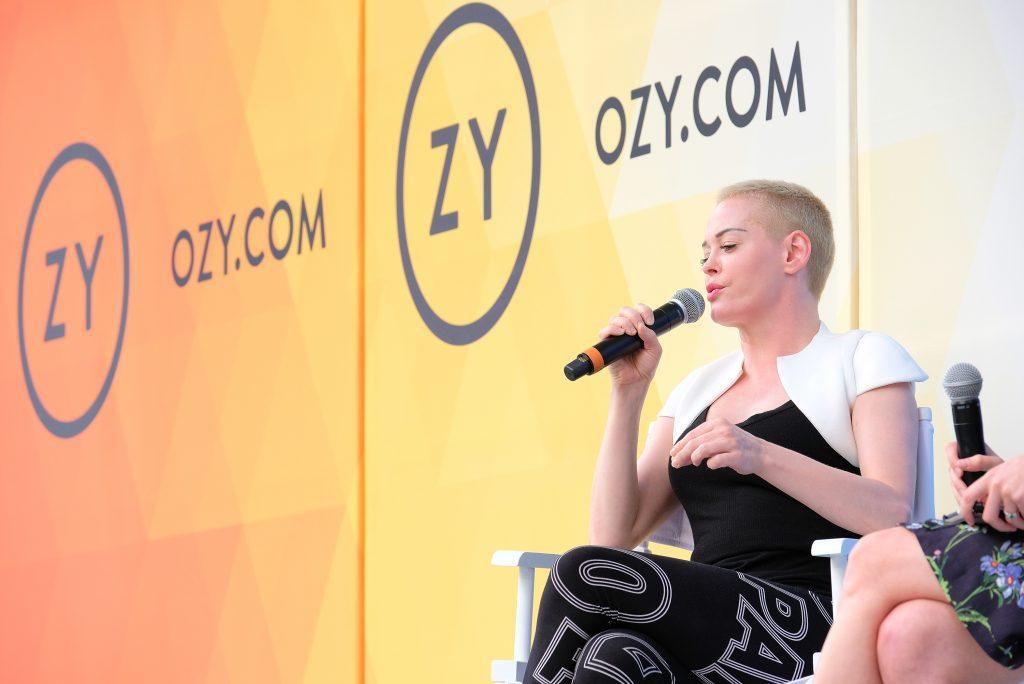 One of the leaders of the #MeToo Movement, McGowan, a former actress, took to the Ozy Fest stage to talk about her life post-speaking up against media mogul and shortly-to-be convicted rapist Harvey Weinstein, about the dangers of gender roles in this country.
Weinstein has been trying to silence McGowan from the beginning, even going as far as hiring Israeli agents to spy on her. His worst attempt at silencing her may lead to her serving up to 10 years of jail time if convicted: in February 2017, McGowan lost her wallet on a United Airlines flight. It was found with two tiny bags of cocaine inside it.
Article continues below advertisement
McGowan has said in the past that she believes Weinstein is responsible for this and has pleaded not guilty to charges. At Ozy Fest, she reiterates that she was not using coke at the time, and certainly would never think to bring coke on an airplane. It's part of Weinstein's attempt to eliminate McGowan from the public eye, and with her, all the accusations she's brought against him.
"It will be lonely. It will be hard. But stand up and fight for what you think is right."
Michelle Wolf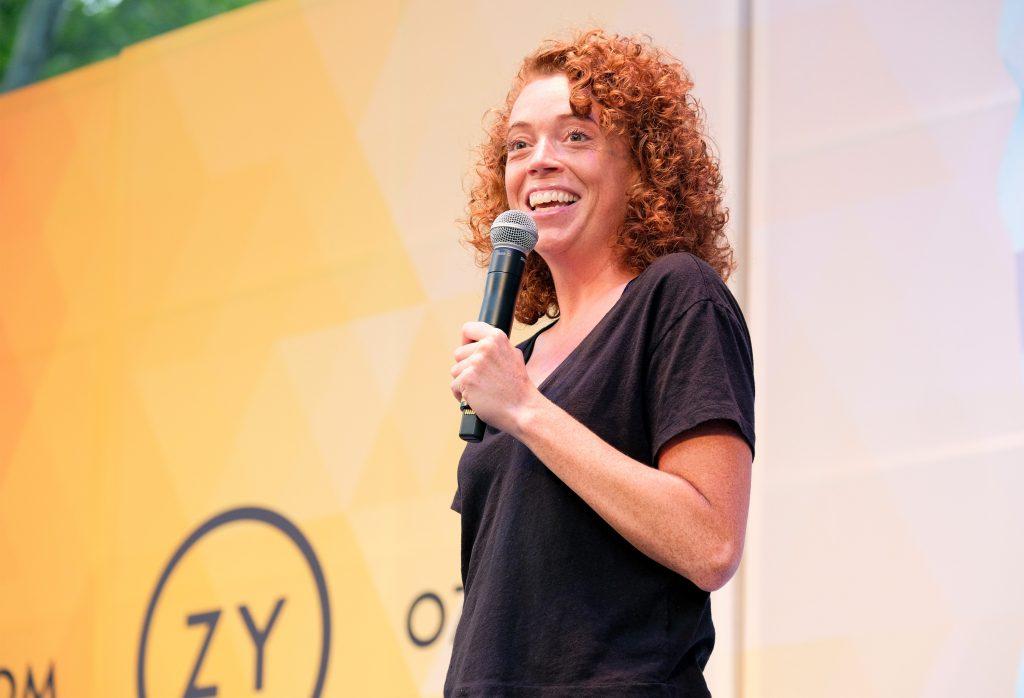 Article continues below advertisement
Recently gaining even more traction for a controversial segment on her Netflix series The Break that compares "ICE" to "ISIS," Wolf brought her usual brash, thought-provoking style to Ozy Fest. With jokes covering a wide range of women's issues, including abortion, Wolf's comedy works to destigmatize a series of societal taboos. When talking about the fight for more maternity leave, she declares women need to stop talking about birth as a "miracle," but rather the painful, traumatic experience it is if we want men to understand WHY we need paid time to recover.
Even though Wolf is a comedian, not a politician, she navigates through political issues with ease. The only difference between her and a politician is that her audience is a lot less distressed, breaking into fits of laughter every few sentences.
Article continues below advertisement
Naomi Campbell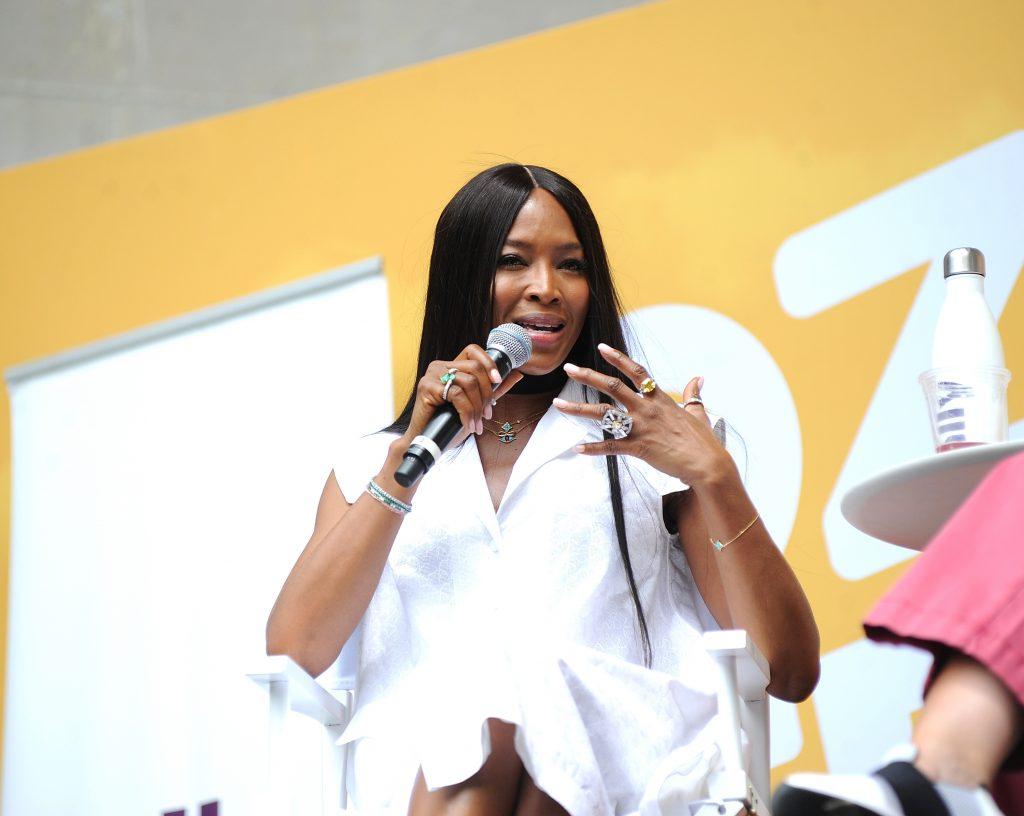 Campbell isn't just a legendary supermodel, she's also an incredible activist who was mentored by Nelson Mandela and whose organization, Fashion for Relief, has raised millions of dollars for a number of charitable causes. In 2005, she founded the charity to help aid Hurricane Katrina victims. This year's annual Fashion for Relief gala focused on equality, and the Time's Up movement was one of the institutions fundraised for.
"You have to be vigilant. You have to keep pushing."
Campbell also talked about inequality in the fashion industry. She's criticized British Vogue, the magazine where she works, for their lack of diversity in the past. When Edward Enninful, a gay, black man was hired to replace Alexandra Shulman as editor of British Vogue, Campbell couldn't believe it.
Article continues below advertisement
"It's 2018 and I work for British Vogue and I never thought I'd see the day they appointed a gay, black editor."
She says that right now, industries are trying to capitalize on people on color and garner attention by showcasing diverse models. These industries need to be reminded that representation is not a fad, but a necessity needed to reflect demographics and support inclusion.
"We are not a trend. We are the ultimate brand."
Hillary Clinton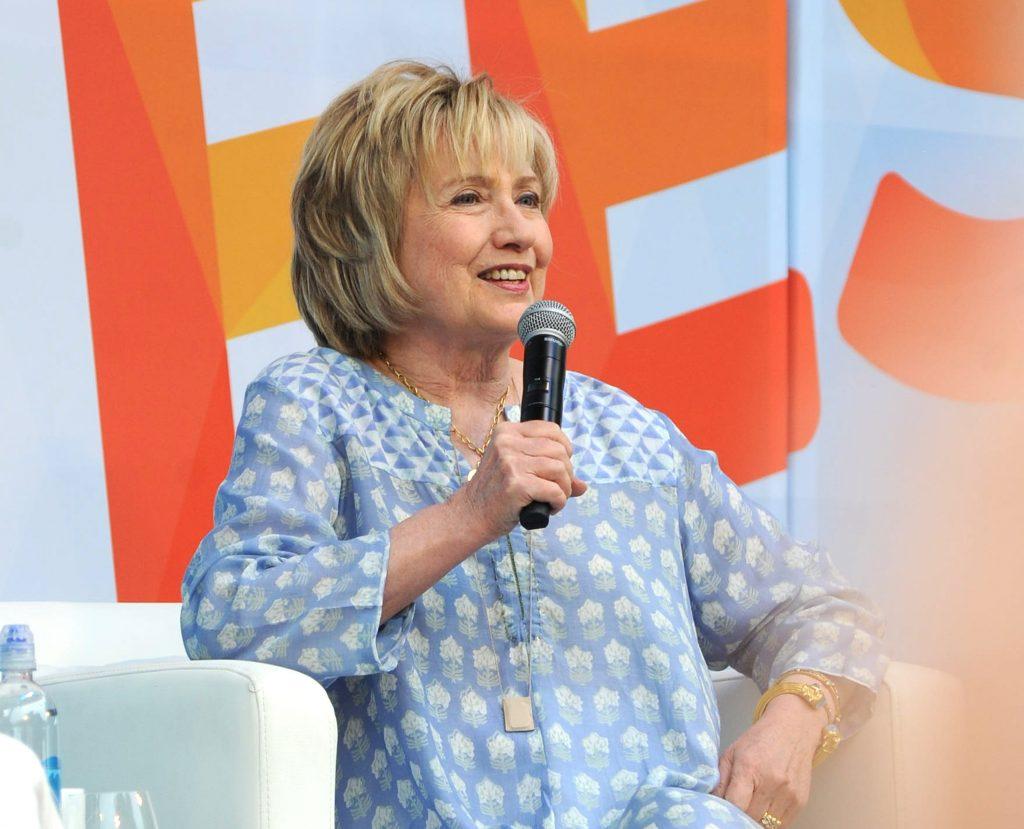 Article continues below advertisement
The audience is packed, body against body, all waiting for Clinton to come on to the platform. Clinton, the former Democratic candidate in the 2016 election (how could anyone ever forget), entered the stage to the massive applause of a primarily millennial audience. She's wearing a flowy blue and white dress, and a big smile.
She starts by talking about her recent work fundraising for foundations aiming to reunite children separated from their families by border control. Her stream of tweets advocating on the subject has helped to raise 1.5 million dollars. She asks if anyone who works for an airline is in the audience.
"We need vouchers and discounted tickets to get these families back together."
The audience erupts in applause. But soon, matters become less hopeful. Laurene Powell Jobs, who is running the interview, asks Clinton's feeling on Trump's friendly relations with Putin and the significant information that's surfaced about Russia's involvement in the 2016 election.
Clinton can't understand why the president hasn't spoken up against Russia's interference, something she views as a "direct attack on our democracy." It's obvious that there's a lot she disagrees with in the administration.
"We should be a model for how a big, diverse, pluralistic society strives together. Our diversity is one of our strongest assets in the 21st century."
Rather than try to go back in time to make America great, Clinton believes we should embrace the future in all its inclusivity.