These Free Apps Will Increase Your Productivity Every Day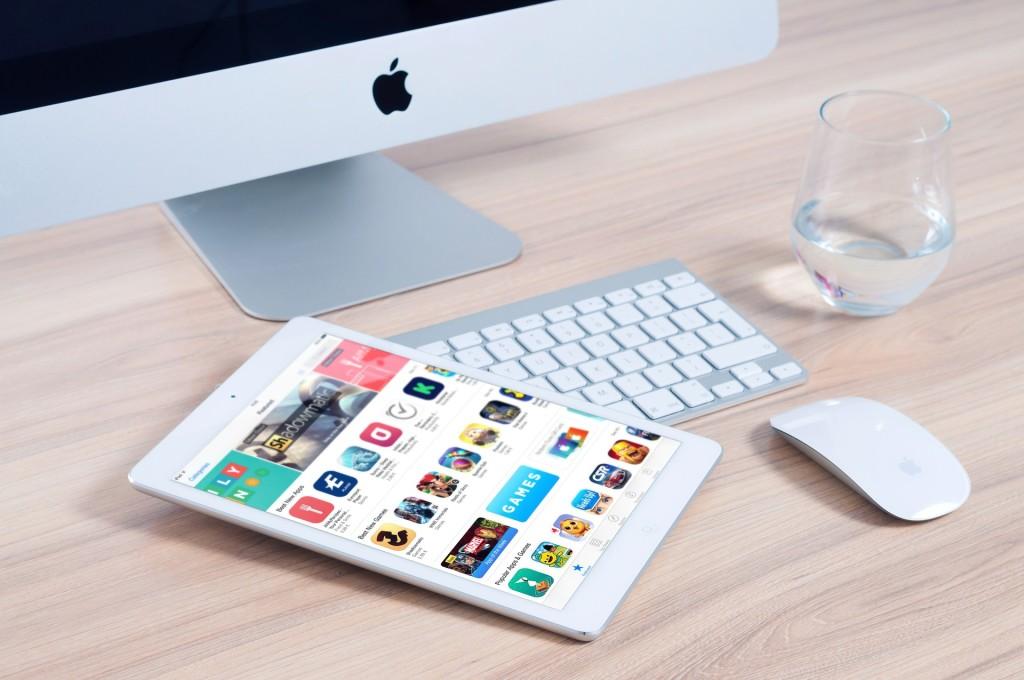 True story: I'm a productivity app junkie. I currently have ten different productivity and time management apps on my phone.
In all seriousness, though, finding the perfect productivity app is wildly rewarding. It can make your life easier, make you more productive, and allow you to clear your mind to actually focus on the work, instead of just remembering what you need to do.
Below are nine of my favorite to-do lists, task management, and other productivity apps, all of which are free (though some do have premium versions, too). Try them out and decide for yourself which one works best for you.
1. Flat Tomato
If you use or want to try out the Pomodoro Technique (a system where work is broken up into 25-minute intervals with many short breaks), then Flat Tomato is the perfect app to get started. The app times your work sessions and you can integrate your to-do list or projects to track time specifically for each task. It includes color themes and the option to track your efforts on a daily calendar.
2. 135 List
135 List uses the 1-3-5 method which is a minimalist productivity technique that helps you prioritize your to-do list to get the biggest things done, instead of leaving you with a giant list and no idea where to start. Every day, you write down one big item, three medium-sized items, and five smaller items to get done that day. It's like a super-charged checklist that lets you visualize the three categories of tasks you have each day— and from any device.
Article continues below advertisement
3. Todoist
Todoist is a simple to-do list app that lets you manage and share your tasks with your coworkers. There's a Gmail extension that lets you add tasks directly from emails, as well as apps for virtually every device. It supports subtasks, sub-projects, recurring tasks, notifications, multiple priorities, and more. There's also a premium version with extra features like reminders, filters, and comments.
4. 30/30
If you prefer to manage your to-do list with time blocked out for specific tasks, then 30/30 is a great solution. Set up your to-do list, assign times for each task, and then start your timer. It will tell you when to switch tasks as your timers run out. You can divide up your time based on uniform work sessions or custom lengths (and you can even schedule in your breaks). Icons and color coding make it easy to keep it all organized.
Article continues below advertisement
5. Week Plan
Week Plan is a powerful option for organizing your tasks based on your calendar, rather than a plain list. It's perfect if you have a lot of time-sensitive or deadline-based tasks to complete, and lets you plan out your weeks ahead of time. It also helps you track your goals and set aside time specifically for each one.
6. Remember The Milk
Remember the Milk is a seemingly basic but actually super robust to-do list app. You can create tasks and sub tasks, organize them with tags, and create multiple lists. Moreover, the app includes powerful search and smart lists for even better organization. It even integrates with Google Calendar, Twitter, Evernote, and Gmail, among other apps.
Article continues below advertisement
7. Nirvana
If you're a fan of the Getting Things Done technique, then Nirvana is the companion app for you. It includes everything you need to follow the GTD system: an inbox for new tasks, areas for organizing your tasks based on where you are, projects, reference lists, flexible tagging, due dates, checklists, and more. It also has email integrations, both for adding tasks directly from your email and for having your focus list emailed to you every morning.
8. Any.do
Any.do is a super minimalist task management app that includes an integrated to-do list and calendar, as well as an assistant to make it even easier to manage your tasks. It's flexible enough to fit your needs (including voice capture of to-do items, the ability to customize how you see your agenda, and customizable themes) and integrates with Google Calendar, Exchange, iCloud, and more.
9. Google Calendar
This is one of the easiest to use and yet most often overlooked time management apps you'll find. Use it to block off time for tasks and appointments, as well as to set reminders for things you need to do on a one-off or recurring basis. It's cross-platform and lets you access your calendar and tasks from anywhere. It also works with a ton of other calendar and task management apps—and the whole Skillcrush office runs on it.