Things To Focus On When Researching And Choosing Your Career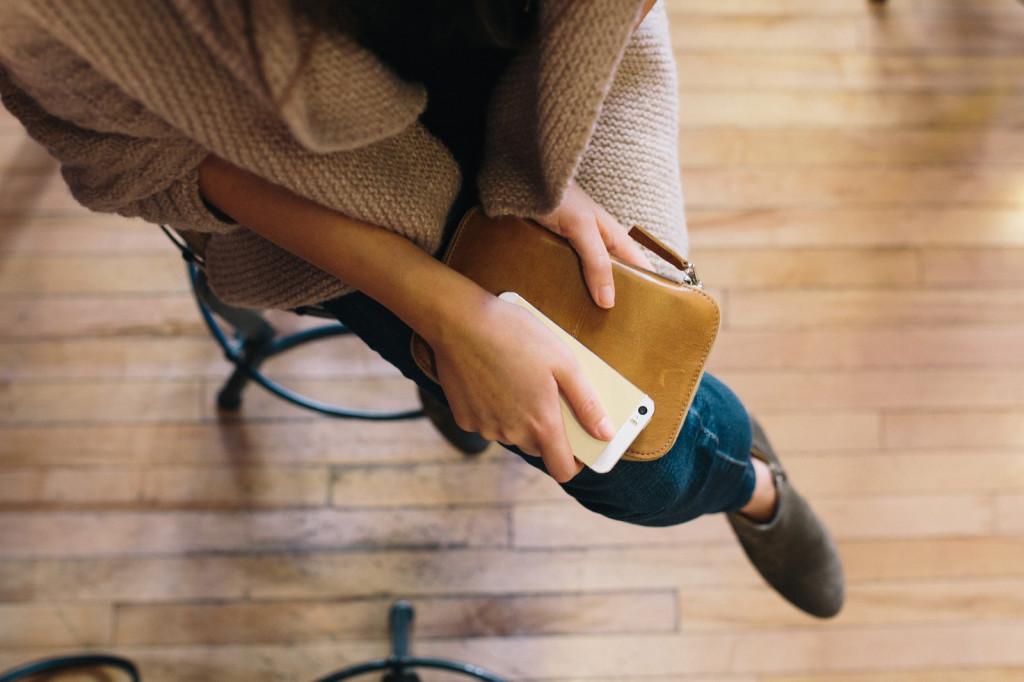 By
Her Agenda
Oct. 26 2021, Published 10:29 a.m. ET
Do you know what to focus on when researching and choosing your career? If not, then this article is for you. It has different things that are important to consider when starting a job search. Understanding these things can help ensure that you make the right decision about your future.
What Is Your Goal?
When you ask yourself, "What is my goal?" It is important to remember that your career isn't just a job but rather something that will help bring fulfillment and satisfaction for the rest of your life. A great way to start this process off right would be by understanding what type of work environment you're interested in working within (e.g., a small company or large corporation?) and which skills are most relevant to the field that interests you.
Furthermore, many individuals may find themselves wondering about their ideal pay bracket to get an idea of how much money they should expect when searching for positions at different companies/organizations. Once you address and acknowledge these three aspects, you can begin looking into specific jobs that match your needs.
What Is Your Passion?
Your passion is what you are most interested in. It can be something that you love to do, study, or work with every day. When choosing a career path, it's essential to follow your passion and focus on the things that make you happy.
Start by asking yourself some questions:
What subjects did I enjoy studying?
What jobs have made me excited in the past?
Article continues below advertisement
Which people working at these jobs inspire me? 
Once you know more about your passions, different research careers connected to them, for example, if graphic design was one of your favorite classes, ask friends how they see this as influencing their future. If talking with others doesn't help enough, take introspection and think about what makes you feel good when doing it.
It is good to be curious in your spare time. First, find out what you enjoy doing and then research into that subject, find out everything about it. You may even want to try things before deciding because how can others be if you are not sure of something?
It would also benefit you by knowing whether this is what you want to do for a living instead of wasting energy on something else. If you know someone who works in the field, ask them questions too to get multiple opinions- although they aren't family members.
Article continues below advertisement
How Can You Grow As A Person In This Career?
While you are still in the initial stages of deciding on your career path, this is an important question to ask yourself. Coming up with a list of potential questions for this category will help you grow as a person while acting upon your passions and interests within that profession.
A few examples might be: What kind of people do I want to work alongside? How does this career discipline affect the world? What is a typical day in this profession like? How can I be challenged in this role? Will my work be sustainable for the long term? What are the values that I want to live by while pursuing this career?
Having a list of questions that you can ask yourself throughout the research process will help you discover about this career that fulfills your needs, wants, and desires.
Visiting and shadowing a mentor or a person in the career will give you an actual picture if your expectations match with reality. For example, if you would wish to venture into the film industry, you can check out an Animation Studio or a production company that will prove resourceful at the end of the day.
Article continues below advertisement
Ensure That Your Goals Align With What the Career Entails
Career research is essential to learn about the job. But, first, you will need to look at your daily tasks to ensure this career fits your current life goals. For example, if you love spending hours outside, professional landscaping may not be ideal. But it will be suitable if you spend most of your time inside working on paperwork or other indoor activities that don't involve being outdoors much.
Although it can enhance work satisfaction when personal values align with one another, knowing these details ahead ensures there won't be any surprises down the road. In addition, it helps prevent future issues from arising later in the process, which could cause frustration and an overall negative experience within their new position until they realize why things aren't matching up between themselves and the career they chose.
Article continues below advertisement
Once you have done enough research and know the career well, it is time to start thinking about how much education or training you will need to work within that occupation. Some professions require college degrees, while others only benefit from short internships of a few months before being ready for their new position on the job site. Do not stress over this step, as all paths are different depending upon the career.
Can You Handle The Daily Pressures Of The Job?
If you're not sure how well you will handle the demands of your job, make sure to talk to people who work in this career. They can provide insight into what it is like daily and recommend the job to others.
Often, new employees get thrust onto projects that carry high risks with little training. At the same time, older, more experienced workers get safer jobs that require less responsibility and offer lower pay rates. Unfortunately, this means they may put younger people at risk without proper experience and training, which could lead them out of their field if an accident occurs due to a lack of knowledge about the job.
Article continues below advertisement
It can be especially true for those who work with technology, where they release new software constantly, and it takes time to learn how to use the latest gadgets. While some people enjoy learning about these things, others might find that they are too busy or not interested enough in this career path if there isn't adequate training involved before encountering clients.
It means you may need special certifications, which could cost money and valuable time spent studying instead of working on other projects at your company. Additionally, if you are not interested in the latest technology, this might be a poor choice for your career path.
Do keep these factors in mind when looking into your next job so that you can find something within the field of work that will fit your interests and personality types. You want to make sure it will bring out the best parts of who you are and help contribute positively to society. By researching what different fields have to offer before deciding about which one is right for you, it should help ensure success down the road by working hard at being successful in the company while also enjoying all aspects of their chosen profession along the way.
Article continues below advertisement
What Impact Will The Job Have On Your Life?
Researching and choosing your career can be a daunting task, but it does not have to be. However, there are some key things you should focus on when researching and choosing. One of the first questions is: What impact will this job have in my life? It may seem like a simple question, but often people overlook how important that answer is.
You do not want to end up with a job that only leaves you feeling drained at the end of each day because there is no real benefit from working so hard every day. So take time out of your busy schedule for yourself before making any big decisions about jobs or careers – if possible, don't even contact employers until after doing so as they might not be the job for you if they don't fit with your priorities.
You should also think about what kind of impact this career will have on others around you – is it good or bad? If it's not a positive influence, then perhaps there are other options out there. Weighing both these factors can help narrow down potential careers and steer you towards making the right choices in life.
Article continues below advertisement
Will You Be Satisfied With Your Work In The Line of Work?
It is essential to consider if you will be satisfied with your work in the career that you pick. You should also check how much money it pays and what other benefits are available for people who get this job. If there isn't enough time during the day, then maybe don't do it.
It might take up too much energy, which would leave little left for play or hobbies. Consider whether you think caring about your work means more than just getting paid? Do some research online before committing yourself to a particular area of study so that way you know exactly what type of profession best suits your personality. If you end up not liking the career you've studied for, it will lead to a miserable life. This is something that you do not want to have to live with.
Conclusion
As you start to research your career options, there are many things to consider. The first step is research. Please make sure you have accurate information on the job before choosing it as a possible career option for yourself or looking into college programs that can lead towards it. Next, think about your type of personality and how well different jobs would fit with this personality type.
Also, consider if you want to work long hours in one place for years at a time or if you'd be more interested in taking up short-term projects over time without staying put too often. Lastly, think about what you are passionate about in your life. Is there a job that would let you use this passion every day? If so, it might be perfect for you!
[Editor's note: This article is produced by one of our trusted partners.]