This Former Uber Engineer's Blog Post About Sexual Harassment Is The Most Important Thing You'll Read Today
A former Uber female engineer published a blog this weekend describing the sexual harassment she experienced working for the company. Within a day, the blog post erupted online.
Susan Fowler is an engineer, author of the book Production-Ready Microservices: Building Standardized Systems Across an Engineering Organization, and a graduate of Stanford University. During the year plus at Uber, she served as a site reliability engineer. On her first day at the company, Fowler's direct manager reached out to her to inform her he was in an open relationship, and looking for sexual partners. Believing Uber would have standard policies in place for this kind of sexual harassment, Fowler reached out to HR and sent screen shots of his statements.
But Fowler's belief she was following protocol was the beginning of her ruin at Uber. HR informed Fowler that her manager had a spotless record, and that this was the first time any offense had been brought against him by a female coworker.
Fowler goes on to detail, "I was then told that I had to make a choice: (i) I could either go and find another team and then never have to interact with this man again, or (ii) I could stay on the team, but I would have to understand that he would most likely give me a poor performance review when review time came around, and there was nothing they could do about that."
Fowler eventually transferred to a new team where she quickly learned her experience with this manager was not a silo event.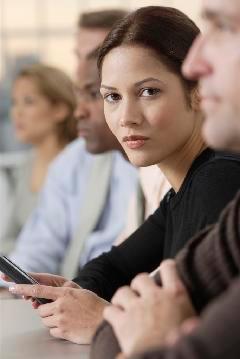 Article continues below advertisement
Fowler's hopes that things would begin to turn around quickly became grim. Although Fowler ended up receiving perfect performance marks on this new team, when she found an opportunity to transfer to another group with more job growth potential, she was told the transfer had been blocked with no explanation. Over the course of several months, she was given various excuses – ranging from a lack of technical skills, to being told she didn't have 'upward career potential,' to being told the company might be questioning her personal life.
Eventually Fowler learned that because she was a woman, and because Uber's percentage of female engineers went from 25% to 6% during the time she worked there, she was an extremely valuable employee to her manager. So valuable in fact, that her manager went back and reversed her performance marks so she wouldn't qualify for the transfer, forcing her to stay on the team to promote her manager's clout within the company.
As if this wasn't enough, Fowler's gendered experience at Uber was frosted with the blatantly sexist company practices against all female employees. Fowler describes an instance where Uber said it would give the entire engineering team leather jackets, and had everyone on the team fitted. However, the women soon learned they would not be receiving the jackets.
Article continues below advertisement
When pressed, the HR team responded that because Uber couldn't get a discounted rate for so few women, no woman at Uber would get one and further, that if women wanted true equality, they would realize it was a matter of price point that made the purchase of the women's jackets unfair against the men's cheaper price point.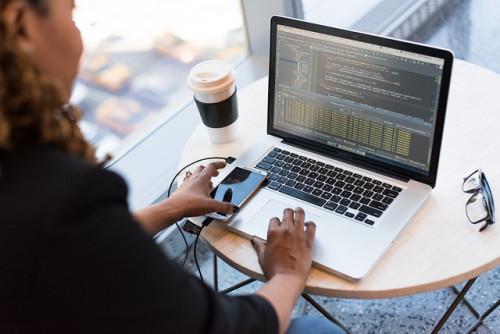 Article continues below advertisement
Over the course of the year, Fowler was told that sending emails to HR to report things was unprofessional. Her job was threatened several times, by both HR and her manager.
Fowler's story – though horrific – is not by any means, unheard of. In fact, Fowler's story is common place for the American woman in corporate America. According to a study done of over 2,200 women in Cosmopolitan, one in three women between the ages of 18-34 experience sexual harassment in the workplace.
Much of the reason for this pervasive rate is believed to be due to a misconception of what harassment is. Movies often portray harassment as being overtly aggressive. The reality is that sexual harassment is as subtle as a derogatory comment that is sexual or biased in nature. That includes any sort of sexual advancement on a fellow employee, or retaliation against employees who refute those advancements.
Atmospheres like this not only make the workplace a hostile environment for women, they limit the upward advancement of women. In some severe cases like the STEM industry, have been part of a staggering number of women who have left the industry altogether, or who find alternative career paths.
Article continues below advertisement
Uber, for its part, has been unable to stay out of scandals this year. In response to this latest PR disaster, Uber CEO Travis Kalanick tweeted that the company will immediately launch an investigation into these claims.
2/ I've instructed our CHRO Liane to conduct an urgent investigation. There can be absolutely no place for this kind of behavior at Uber.
Board member Arianna Huffington said she would personally work with the director of human resources to conduct an independent investigation.
Just talked w/ Travis & as a representative of Uber's Board I will work w/Liane to conduct a full independent investigation starting now 1/2 — Arianna Huffington (@ariannahuff) February 20, 2017
But perhaps, most pointedly, fellow Uber employee Chris Messing summed up the chaotic mess as accurately as possible:
This is outrageous and awful. My experience with Uber HR was similarly callous & unsupportive; in Susan's case, it was reprehensible. https://t.co/eSiOuHSMjU