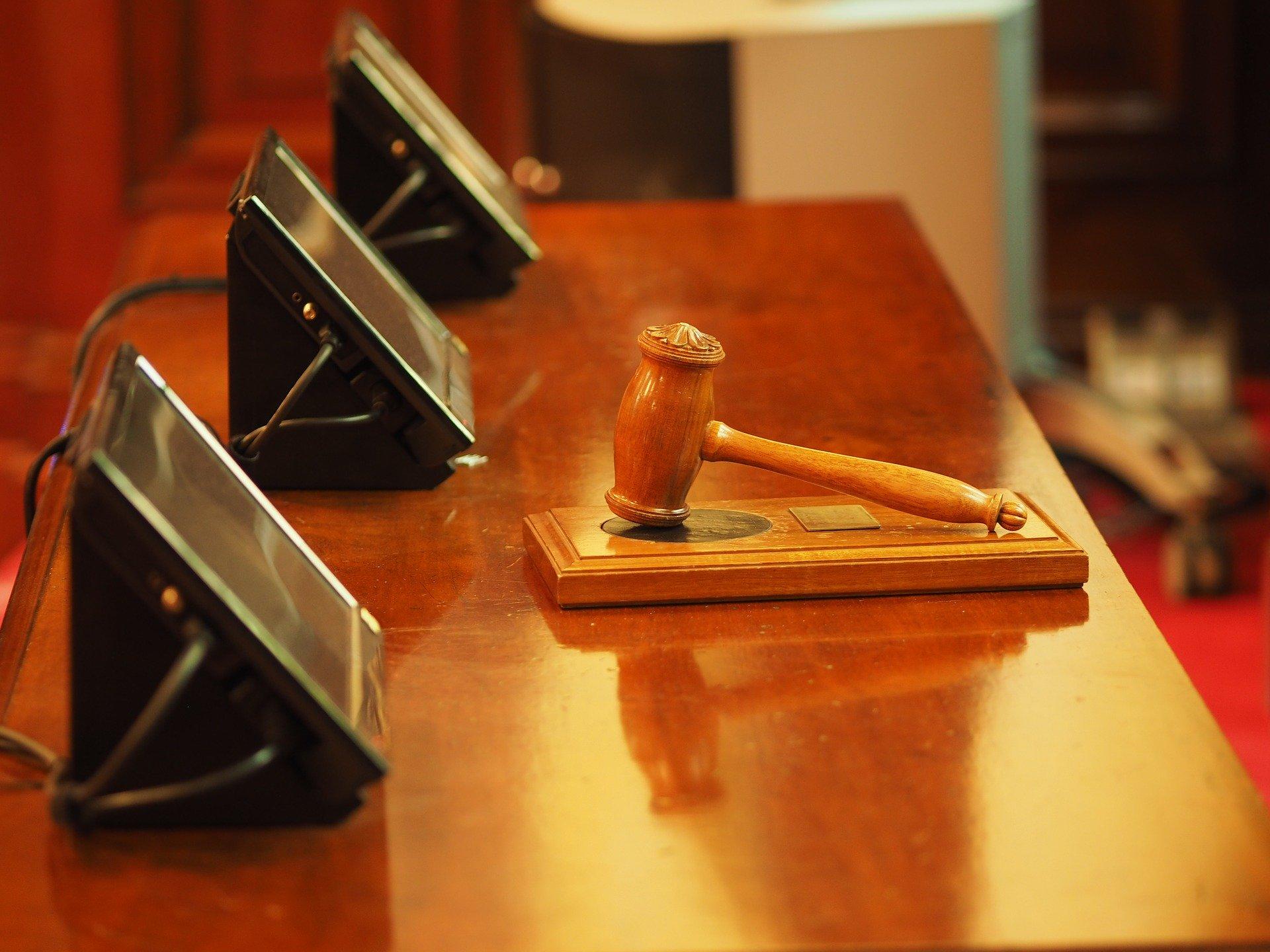 This Is What Harvey Weinstein's Sentencing Means For Women
By
Chelsea Hamlet
Mar. 12 2020, Published 3:30 a.m. ET
When Salma Hayek wrote about how Harvey Weinstein sexually harassed her in a New York Times Op-Ed article, I took notice. I was shocked that a woman of her status came forward about her sexual assault experience because women with a certain status I grew up around took another approach.
I watched women who were violated keep a good face in public to appear unfazed and to avoid people getting in their business. I also saw women remain friendly with their abusers to "keep the peace" and avoid judgment from others. They only involved the authorities if it was absolutely necessary and kept their experiences among close friends because who would believe them anyway?
In the age of the #MeToo movement, however, that narrative is drastically changing, especially in the entertainment industry. Powerful men are paying for their non-consensual acts against women. The most recent example is Harvey Weinstein's sentencing and what it means for women.
Harvey Weinstein had his hand in acclaimed movies such as "Pulp Fiction", "Shakespeare in Love", "Chicago", "The King's Speech", "Silver Lining Playbook" and "The Butler", according to biography.com. He was considered "the most powerful man in Hollywood" and even had his hand in politics by throwing fundraisers for politicians like the Clintons, Al Gore, Barack Obama and more, per Business Insider.
However, on October 5, 2017, everything began to crumble for Weinstein when the New York Times published a report detailing decades-long sexual assaults and harassment of multiple women. It took two years but Harvey Weinstein was convicted and sentenced for his abuse of status and power.
According to the Associated Press, "Harvey Weinstein was convicted Monday [Feb 24] of rape and sexual assault against two women and was led off to prison in handcuffs, sealing his dizzying fall from powerful Hollywood studio boss to archvillain of the #MeToo movement…"
Article continues below advertisement
As of Wednesday, March 11th, Weinstein was sentenced to 23 years in jail. According to CNN, "Judge James Burke sentenced Weinstein to 20 years in prison for first-degree criminal sexual act and three years in prison for third-degree rape. The sentences will run consecutively and both come with five years of supervision after release, and Weinstein also must register as a sex offender."
The victims who testified were Miriam Haley, Actress Annabella Sciorra from the Sopranos, Jessica Mann, Dawn Dunning, Tarale Wulff, and Lauren Young. Actress Rosie Perez also testified in support of Sciorra's claims, according to CNN.
After the sentencing, Manhattan District Attorney Cy Vance Jr. said the following according to ABC News,
"We thank the court for imposing a sentence that puts sexual predators and abusive partners in all segments of society on notice. We thank the survivors for their remarkable statements today and indescribable courage over the last two years…Their words took down a predator and put him behind bars, and gave hope to survivors of sexual violence all across the world."
Although Weinstein was sentenced in New York, he still faces felony charges in California for forcible rape, forcible oral copulation, sexual penetration by use of restraint, and sexual battery by restraint that dates back to 2013, as noted by the LA Times.
Article continues below advertisement
While Weinstein's case is a victory for many, defense attorney Donna Rotunno does not believe the sentencing is fair. Apparently, Weinstein's defense attorneys wrote in a sentencing letter that Weinstein should get a lower sentence due to his "personal charitable giving, advanced age, medical issues and lack of criminal history" along with how "his life 'has been destroyed' since the publication of an article in The New Yorker in October 2017 that alleged systemic abuse of women in the entertainment industry", cites CNN.
According to the New York Daily News, Rotunno states, "Mr. Weinstein really never had a fair shake from day one… I'm not here to say that he's a victim, and I'm not here to say 'poor Harvey.' But what I am here to say is that we were looking for fairness, and we didn't get it …"
Weinstein's case is surrounded by additional controversy, including critics scrutinizing him for allegedly using his health conditions to gain sympathy from the court system and the jury finding him not guilty of predatory sexual assault–a charge that carried a life sentence, via the New York Daily News. He even made a rambling speech pushing back against the #MeToo movement and saying he's confused by the verdict, according to Variety.
Regardless of the endless critiques and opinions, the fact remains that powerful men, who have violated and sexually assaulted women, are starting to be legally held accountable for their actions.
Women no longer have to save face in public or be friendly with their abusers to "keep the peace." Women can now talk openly about our stories with friends, strangers and authority figures alike to feel the support of these two simple words #MeToo.