This Money Expert Believes Mentorship Is The Key To Financial Success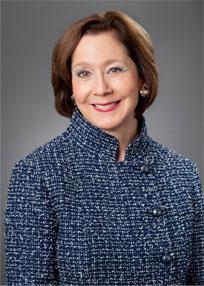 On April 11, the Her Agenda Insider's hosted Linda Davis Taylor, CEO and chairwoman of Clifford Swan Investment Counselors. As a champion for women's economic independence and strength, Linda frequents speaks on wealth transition, family governance, philanthropy, and is the author ofThe Business of Family.
Linda shared actionable strategies to help our Insiders build and sustain wealth for future generations. The community learned how to unlock their full potential for success through mentorship. She also discussed how to find the right mentor, even amongst your immediate network of friends and family. The conversation was not complete without Linda dropping gems on how to invest in stocks.
"I like to think of a mentor as someone who shows you the ropes, who tells you what you need to know, and where to find the answer."
If you would like to access the conversation in its entirety, and more exclusive Her Agenda content, become a Her Agenda Insider today!
On finding ways for women to support each other through our commonalities:
"There are some common issues that all women have, and you know, a common topic for us all is this financial competence and confidence. It's a financial journey that we're all on, and we need to support each other through life's' changes."
On advice to millennials about financial literacy:
"Learning the basics about money is key. Once you've got a handle on your budget, try to use the 50/30/20 rule. 50% goes to essentials, 30% to wants (those fun things) and 20% to savings. Start saving now, even if it's $10 per month."
You can follow Linda Davis Taylor on her website.
You can also access exclusive Her Agenda content by becoming a Her Agenda Insider! Click here for more.