This Tiny Eleven-Year-Old Scientist Is Taking On The Flint Water Crises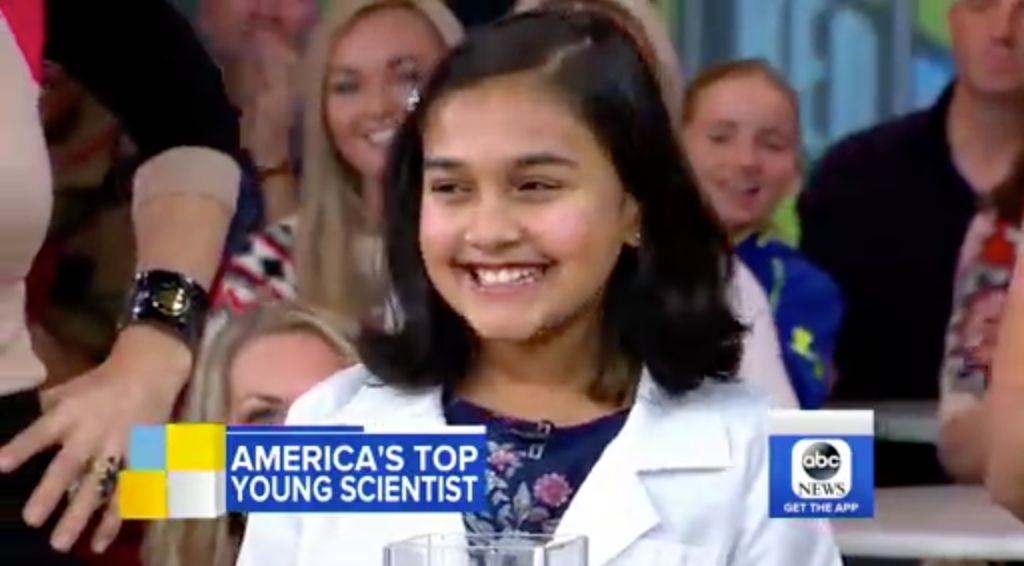 Reach into your mind and think back. Far back. To seventh grade.
What were you doing as an eleven-year-old? Daydreaming about which Bonne Belle lip gloss you were going to buy with your milk money? Playing M.A.S.H. with the girl sitting next to you during social studies? Peering over your shoulder during study hall at that cute, nerdy eighth grader playing chess wondering how long it will take him to notice you, never realizing that fifteen years later you'd still be creeping on him with this newfangled technology called Facebook?
Gitanjali Rao will have none of that petty childhood frivolity. The eleven-year-old seventh grade STEM wiz from Colorado has just created an award-winning device to detect life-threatening pollutants in water, inspired by the events of Flint Michigan.
In an interview with ABC news, the tiny scientist stated,"I had been following the Flint, Michigan, issue for about two years. I was appalled by the number of people affected by lead contamination in water."
After watching her engineering parents test water at their own home, Gitanjali was unimpressed. Water testing for pollutants – specifically lead (which is the substance found to have contaminated over 100,000 people of Flint, Michigan) – is a surprisingly difficult process, and the available products to do so are unreliable and slow. Further, under current U.S. Environmental Protection Agency's Lead and Copper Rule guidelines, water may be under compliance even if dangerous levels of lead are apparent in the water.
Article continues below advertisement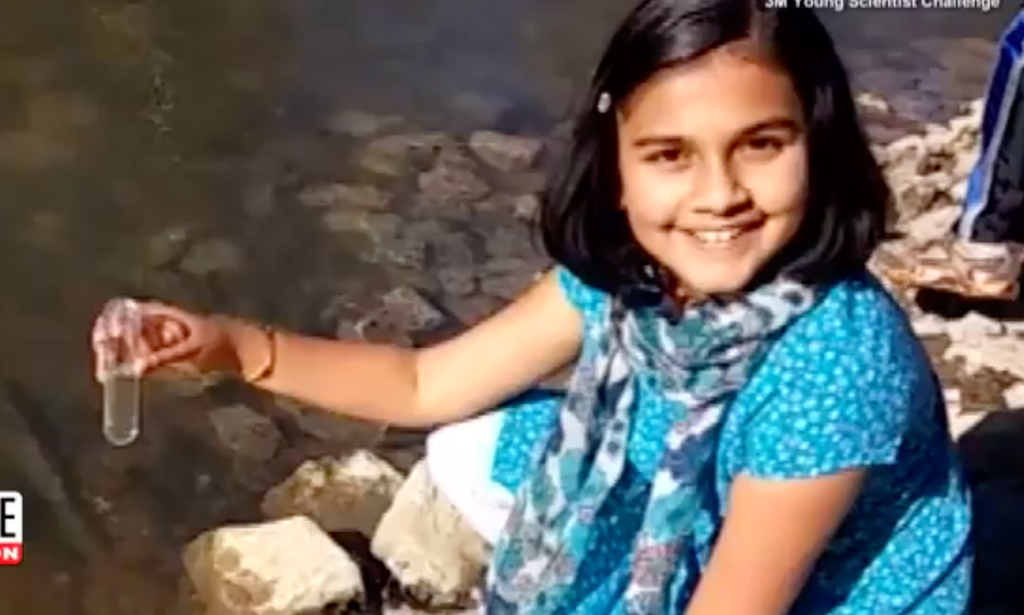 "I went, 'Well, this is not a reliable process and I've got to do something to change this,' " Rao stated in an interview with Business Insider.
With nothing but a crazy amount of intelligence, a socially-minded mission, and enough gumption to make your heart melt into a puddle (no seriously, this tiny woman will inspire and warm the cold, icy place where your heart once was before it got frozen over by your student loan debt), Gitanjali set out to solve the crises of detecting lead in water. And solve she did.
Article continues below advertisement
First, she persuaded her local school and university to give her lab time. Then, she persuaded her parents to make her a "science room" – which had a giant white table for her to do all her lab experiments. Her hard work paid off in the form of a device called Tethys – named after the Greek godesss of fresh water.
"Clean water always tastes good," she says at the end of her video for the 3M competition submission, "The tool allows easy testing at home or by agencies for quick detection and remedial actions. It can be expanded in the future to test for other chemical contaminants in potable water. I hope this helps in a small way to detect and prevent long-term health effects of lead contamination for many of us."
Article continues below advertisement
The device is comprised of three parts – a cartridge that contains carbon nanotubes that are sensitive to changes in the flow of electrons. An Arduino processor which detects the resistance in the electron flow due to contamination. And an app on your phone which shows you the water is contaminated. The end product is cheap, portable and highly effective.
Along with nine other finalists, Roa has been working with scientists at 3M to develop the concept into a physical prototype. Her efforts have named her "America's Top Young Scientist" at the Discovery Education 3M Young Scientist Challenge. Along with the prestigious title, Roa will also take home $25,000 dollars – a fair amount of which, she says, will go into developing her product to market. The future is bright for this budding scientist, who plans on becoming a epidemiologist or a geneticist when she grows up.