3 Key Steps Every Newbie Consultant Should Take For Profitability
As a consultant, whether at an agency or working independently, you can easily end up subject to other peoples' whims, and that's not a spot that anyone wants to be in.
With some foresight and planning, you can better own your time – and spend less of it having to chase other people around.
1. Think upstream.
Many teams hire consultants because they're easier to bring on – and let go of – instead of taking the risk of making a permanent hire. That's just the reality. As a consultant, you can ensure you're not taking on all of the risk either by thinking upstream.
First, you should understand exactly how much you or your agency needs to make in annual net income. Clear forecasting will help you set appropriate goals from which you can work backwards to set fees, develop business development pipelines, and get new proposals out the door.
From there, factor in what your client base is experiencing or will experience over the next 12 to 18 months. By understanding the market and what your clients will be up against, you'll be able to project whether you or your team's income will be subsequently impacted. More importantly, thinking ahead will make you an invaluable partner to your clients as you proactively suggest ways they can pivot and innovate to meet their goals.
Last, know that you may be first on the chopping block when things change on the client-side. Scary but true. Diversify your income streams with this in mind so you can backfill without overwhelming yourself.
Article continues below advertisement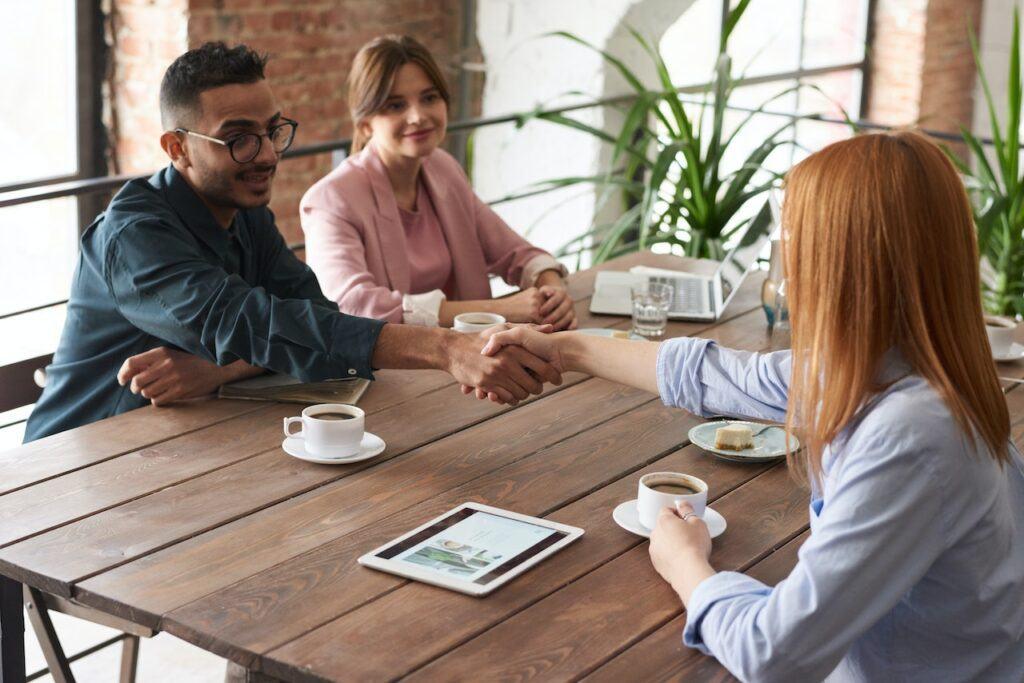 2. Know that your time is valuable.
The saying that time is money becomes quite literal as a consultant. And whether business is good or in a lull, the temptation to take on more so that you're backfilling your revenue can be very real. Be sure you don't fall into that so you're not stuck with bigger problems later.
Budget for you or your team's full day. Account for the time needed to do the basics, like check email, attend internal meetings, and you know, eat lunch. You don't want to book 40 hours a week without considering the hours needed to run operations. This will make sure you're steering clear of burnout.
Article continues below advertisement
Know when to hire versus when to subcontract based on what your time costs. Subcontracting may involve a higher short-term expense to you because you're outsourcing work to someone presumably running their own business. However, that choice may make more sense compared to the risk of bringing on an employee. Know the risks and rewards of each when it comes to how you budget your time.
Use down-time well. On down weeks that aren't as packed, use your time strategically to get ahead of weeks that will be busy.
3. Productize your services.
One of the best pieces of advice I got early-on as a consultant was to productize my offers. Telling people that you're a consultant, no matter in what niche, is often too vague for them to really get excited about what you have to offer. It also takes more time for you to explain, which comes with the risk that you'll spend too much time trying to win the wrong audiences.
Do yourself a favor and come up with a set of products that makes it easy for anyone to understand. For example, instead of touting a generalized offer – that I'm a fundraising consultant – I'll tell you about how I offer workshops and trainings that help organizations understand and adjust for the current state of fundraising.
Operationalizing in this way will also make sure you're not trying to be everything to everyone. Having a core set of offers helps you scale instead of starting from scratch with every client. It also helps you bring in the right leads who have already demonstrated a need for what you do, so you're not spending too much time trying to warm up cold prospects.
In all of this, remember that you're an expert with whom people are lucky to work. Communicate your value and know your boundaries. The rest will follow.