Three Things You MUST Do When Working From Coworking Spaces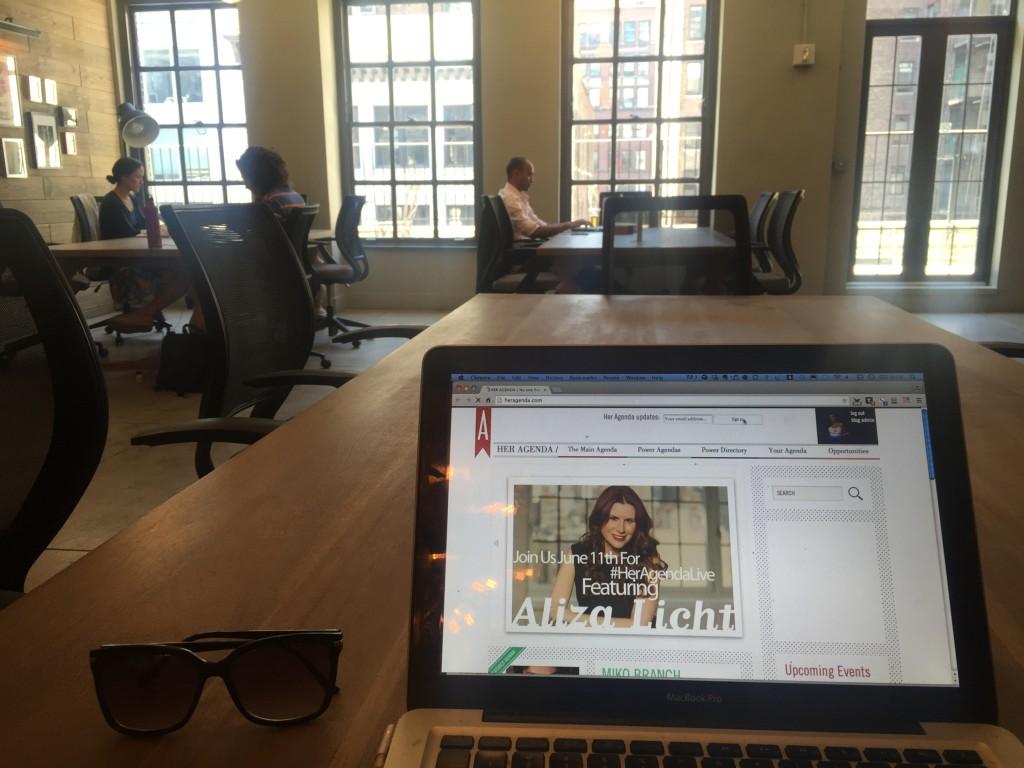 The fabulous view from my desk @ WorkHouseNYC that I booked through LiquidSpace.
Personally, I hate routine lifestyles, and going to the same place every day to work (even when it's work that I absolutely LOVE *ahem, Her Agenda*) is a torturous experience.
In today's work climate where most of us are working on the internet we should have the freedom to work where we want, when we want. Not all of us can be entrepreneurs or work for ourselves, but we can ask for flex days, or perhaps take the lead and suggest having a team meeting offsite to switch things up!
Whatever your situation is, if you're working out of a coworking space there's a few things you should always make sure you do.
1. Connect
As soon as you walk in the door, the front desk person who greets you should become your instant BFF. Take your attention away from your phone, emails and social media for a second to look them in the eye, smile and introduce yourself. Ask them their name (and remember it) because you'll need him/her to get you through the day. But the connecting doesn't stop there. Once you find a spot and get settled, look around and see if you can make friendly eye contact with any of the folks working around you. It's not easy, everyone is typically head down and working pretty intensely. However, if you can manage to make eye contact with a few folks it opens up the door to maybe have a conversation with them in the kitchen area, or if you both happen to walk to the bathroom at the same time. Introduce yourself, find out a little bit about what they're working on and share what you're working on too!
2. Collaborate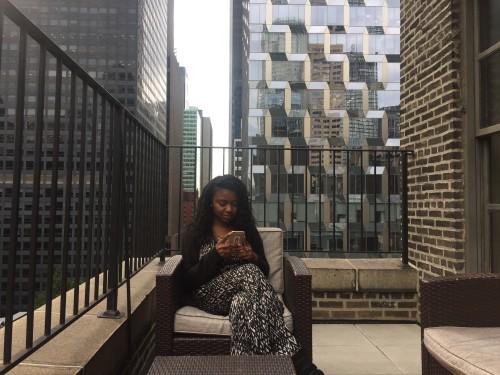 Loving the deck area at WorkHouseNYC.
After you introduce yourself to a few folks you may find that there's synergy or room to collaborate. When you're working on a project the right collaborations are key, and you never know where your next potential partnership might come from. If you're consistently working out of the same coworking space, collaboration becomes easier. People will naturally approach you or gravitate towards you as they learn more about what you're working on. Coworking spaces are naturally full of creatives and self-starters who like to collaborate naturally. Embrace it!
Article continues below advertisement
3. Come Back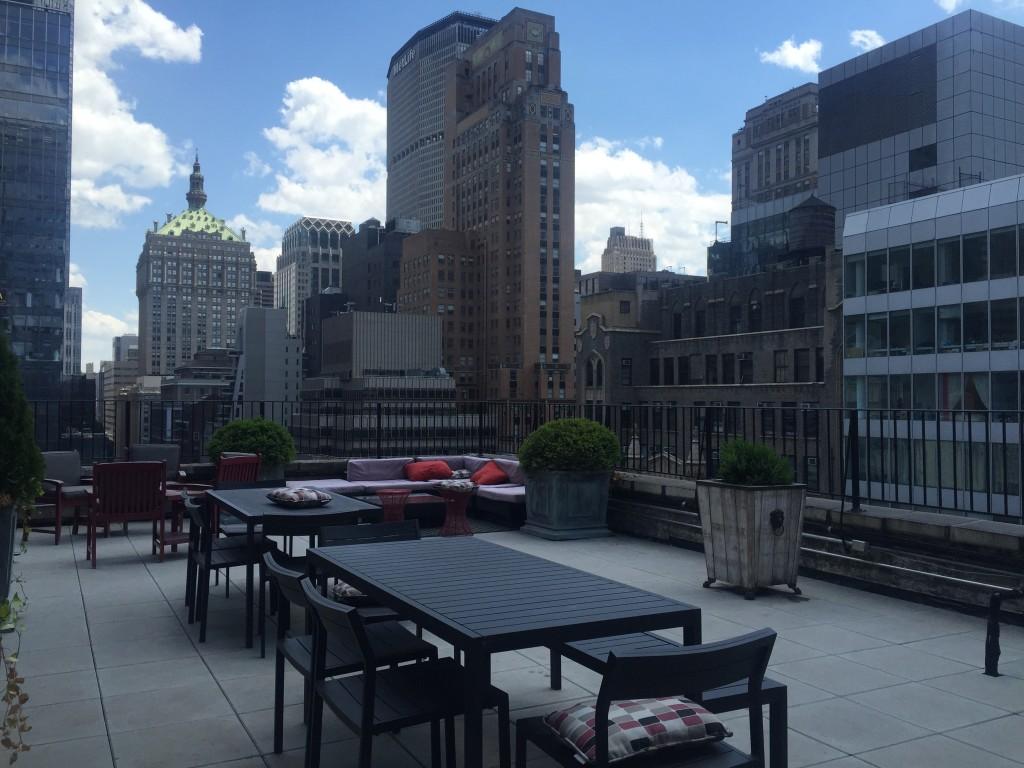 The roof deck at WorkHouseNYC that I booked through LiquidSpace. I mean who wouldn't want to come back here!?
Coworking spaces are awesome but it's always good to have a home base. If you've never tried a coworking space before and don't know where to start, check out LiquidSpace (I recommend downloading the app) and use our code AGENDA50 to book a day pass at any of their spaces for $50 off. (It's pretty much free since day passes typically range between $35 and $50. \0/ WIN!). But once you find a space that you like, consider becoming a member. Membership at a coworking space is priceless. They work to support you through programming and partnerships that can help make things easier for you and help you grow. But even if you don't become a member, coming back to a certain space on a semi-consistent basis helps them to become more familiar with you and your needs to help you with whatever you're working on!
Article continues below advertisement
So what are you waiting for? Book your workspace, now! Oh, and when you go, tag us (@HerAgenda) and let us know how it is using the hashtag #workspacefreedom! If you're inspired to work somewhere new, use the promo code AGENDA50 by June 15, 2015 to enjoy $50 off your first booking at LiquidSpace.