Throwing a Halloween Bash At The Office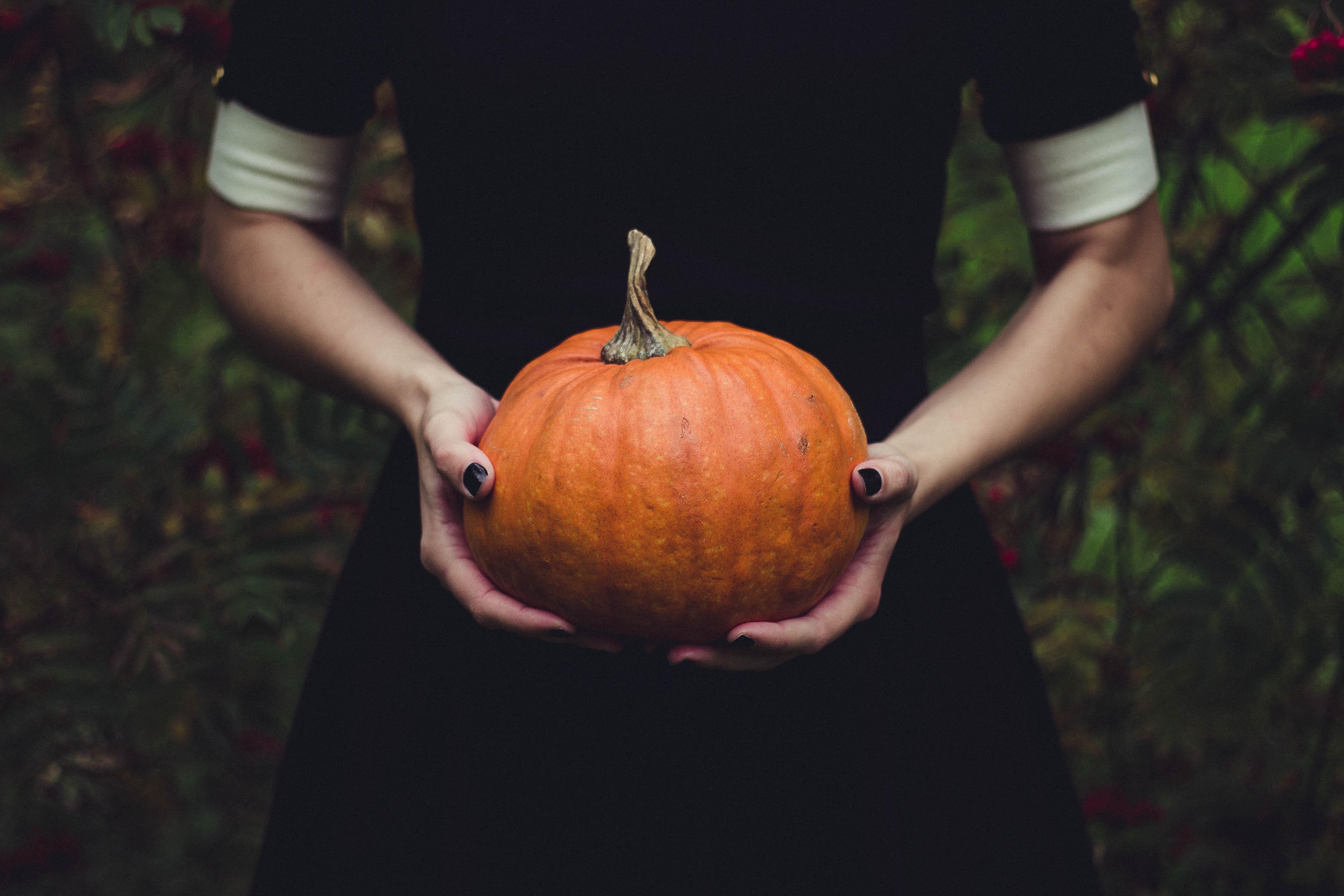 So you're throwing a Halloween party at the office. What's on your agenda? From mandatory (or, uh, highly recommended) costumes to decorations, food, and more, you might be wondering the best route to take to ensure things go as planned. An office party is an instant morale booster, and the fun that is Halloween only adds to this. Take your shindig from ho hum to so fun by following these tips for throwing a Halloween bash at the office.
Any party worth its salt has music, and Halloween is the perfect time to crank up the volume. If you're going all out, hiring a DJ is a great way to go, but hooking someone's phone up to a pair of Bluetooth speakers will get the job done, too. Designate someone to set the playlist, and make sure to sneak in some Halloween ditties here and there. Think "It's a Dead Man's Party," "Monster Mash," and of course "Thriller." Turn the break room into a dance floor and watch the magic happen.
Not everyone loves to go to the effort of dressing up but let's face it—that's what Halloween is all about. There's something about a Halloween party in which everyone there has some sort of costume on that makes it all the better. If you know of someone who's going to pull the party pooper card, turn him or her onto easy DIY costume ideas. Simple can be just as good! You could create a theme for the costumes (movie characters, TV characters, Roaring '20s, etc.) or even suggest group costumes. Get the employees' competitive juices flowing by offering a prize for best costume. It could be a gift card to a local restaurant or a special gift certificate to some spectacular experience on a site like Excitations.com. Besides, isn't carrot dangling (read: incentives) what most businesses are about?
Article continues below advertisement
New to the company or perhaps you're even new to the city for that matter? Consider going for the laugh with one of these funny Halloween costumes from TipsyElves.com. You'll make a hilarious impression on your boss, which could come in handy during your annual review. And, as this is an office party, your sexy French Maid costume might be best suited for another soiree. Just saying. These costumes ensure you'll be a human conversation starter, and they're comfy!
A spooky office-turned-haunted-house could be the order of the day but a "less is more" approach can work, too. Regardless, spooky Halloween decorations are a must, and oh so easy. From sticky spider webs and long, dangling spiders to skeletons and hanging ghosts, even decorations gotten or created with minimal effort will go a long way to spookifying the office. Once again, you could create a competition by having each employee decorate his or her own area and the winner gets a prize. Or have everyone create a theme, and drinks and food served in that area will adhere to that premise. Either way, you'll surely be surprised by how creative your co-workers can be. File that info away for the next time you need to spitball with someone on a big idea.
Article continues below advertisement
Witches Brew and Bloodcurdlingly Good Bites
Break up the monotony of your daily turkey sandwich and Diet Coke with some fun and festive food and drink that's perfect for the occasion. Once again, Pinterest is your friend when it comes to ideas for drink and food fodder. If you're allowed and inclined to serve alcohol, think about this wicked Witches' Brew (serve sans vodka if this is an alcohol-free party) or this Halloween Pumpkin Punch (complete with the dry iced effect). If you're doing potluck, guests have plenty of ideas to choose from for everything from marvelously macabre main dishes to apps for all the apparitions.
You've been given the green light on throwing a Halloween bash at the office. Lucky you! If you've been tasked with the details, don't stress—there's no hocus pocus necessary. You can "wow" your co-workers and the head honcho by following these helpful tips for a spooky soiree to remember.
[Editor's note: this is a partnership post.]