Tiffany Haddish's Pro Tips On How To Deal With Sexual Harassment
By
Kairi Coe
Mar. 5 2018, Published 9:40 a.m. ET
We're over two months into the new year, but the mention of sexual harassment continues to raise hairs after the onslaught of allegations in Hollywood reached its' peak at the end of 2017. Hundreds of actresses and entertainment insiders have spoken out and joined the gallant women who make up the #MeToo campaign, providing a mouthpiece for the voiceless as they seek justice against some of the world's most infamous men.
Tiffany Haddish is one of those women, and she publicized her story in the New York Times Best Seller, The Last Black Unicorn. In the memoir, she admits to being molested by her foster care father, one of too many unfortunate incidents the comedian's been dealt with throughout her life;
"I can't tell you how many promoters tried to tell me that to get on stage, I had to get on my back," she writes, adding to the list of men who initially refused to take her seriously.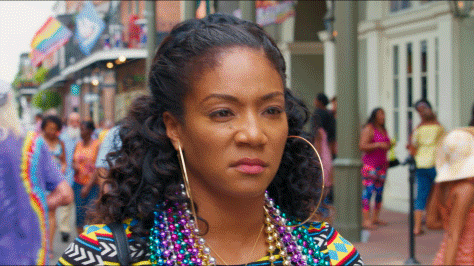 Article continues below advertisement
During Haddish's interview with the newspaper, the Girls Trip breakout star openly spoke about being harassed, and how she chose to bring attention to the matter while serving as Saturday Night Live's first Black female comic host.
"I was more excited and kind of ready to get it done,"she tells The Times in regards to her opening monologue. In it, she addresses La La Land's once-most powerful men, who are now facing legal action for their wrongdoings. "And I didn't feel like I had to address it, but the show was telling me I should talk about current events. That's the most current thing I know, and that's what everybody's talking about in the beauty shop. These nasty men being called out."
During her SNL spiel, Tiffany Haddish refused to hold back as she told the audience "Look fellas, I got a tip for y'all." She then went on to give a "Tiff Tip" and commanded the crowd's attention, a usual occurrence for the unapologetic actress. "If you got your thing-thing out, and she got all her clothes on, you're wrong; you're in the wrong!" she shouted to their approval and applause.
Article continues below advertisement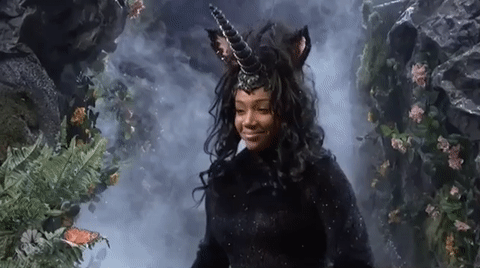 When asked how she deals with men who overstep their boundaries, Haddish reveals she takes a comedic approach. "I always make fun of the guy. I make it a joke," she tells the writer while doing press runs for her book. "If they touch me, I say, 'Take your damn hands off me.' Most of the time they get scared."
Tiffany also admits she's unafraid to tell on someone, no matter their status. "I let everyone know I'm a tattletale. That I will snitch. That might be why it took me so long to get where I'm at now," she adds.
Article continues below advertisement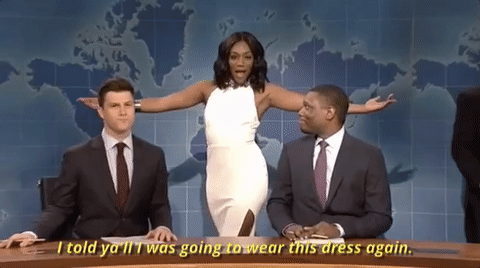 These days, the brazen Hollywood A-lister is working tirelessly on new ventures, and most recently starred in a Super Bowl commercial for Groupon. Tiffany Haddish's honest, heartwarming delivery has made her a household name in less than a year's time, and hopefully will continue to propel women who suffer in silence to make their story known.
The Last Black Unicorn is available as a hardcover, e-book and audiobook. Click here to purchase your copy.