4 Ways To Embrace The 'Soft Life' When Hustling Has Been Your Go-To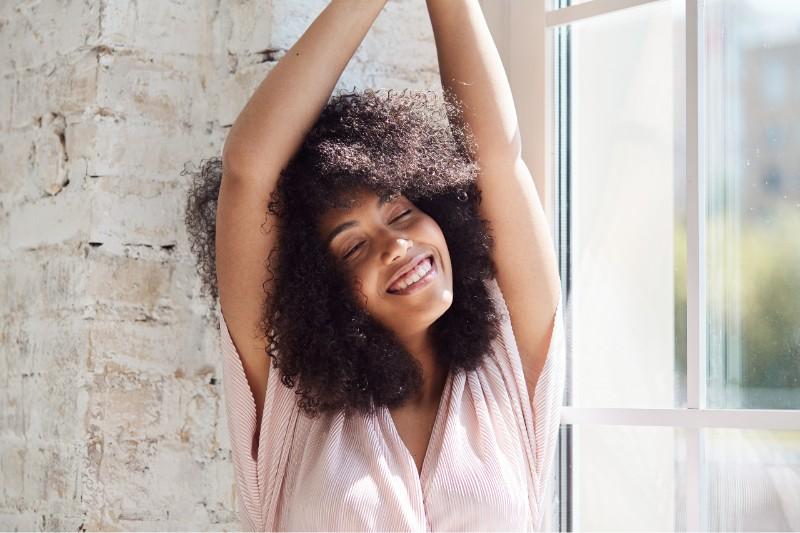 Gone are the days of overextending, constant hustling, and pleasing others. Welcome to the era of living the "soft life," the most recent trend that has been riding the social media waves. It's centered around prioritizing one's self as a lifestyle. According to Yahoo News, a "soft life" is one that "rebukes struggle love, stress and distress." It reinforces a positive mental, physical and emotional well-being. Here's how you can throw in the towel on the hustle culture and embrace the soft life:
Be intentional.
Susan Eckstein, a life coach, explains the importance of intentionality at the core of embracing a soft life. "You must be intentional about establishing routine rituals and habits that create the energy and safe space you're looking for. Ultimately creating an environment where you feel pulled to do your work, not pushed," she says. She recommends a few ways to begin to create space and set boundaries to be intentional:
Say "I Am" affirmations out loud.

Start journaling.

Schedule time to read something that inspires you.

Be mindful of what you are consuming mentally. It is OK to unfollow accounts that focus on the grind and hustle.
Sit and do nothing.
Rest should be equally as embraced as the hustle culture we have adopted and ingrained into American societal norms. Setting time aside to rejuvenate and allow your body and mind time from hard or strenuous work helps to improve your life's overall ease. According to the CDC, adults need seven or more hours of sleep per night for the best health and well-being.
Fashion blogger Janielle Wiseman says she embraces the soft life every day and takes time for etching out an hour of the day dedicated to unplugging and creating a space just to exist. Her definition of living a life of ease is directly attributed to having a well-rested life. "I find ways to create convenience and ease the goal is to keep my femininity up and stress levels low," she says.
Article continues below advertisement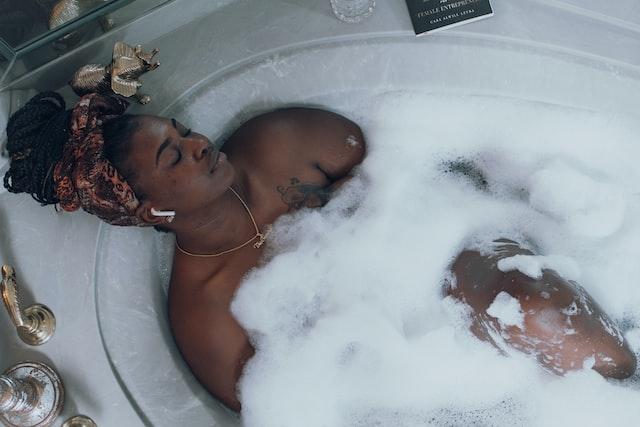 Discover your peace.
"I found what has brought me peace—after a life-altering surgery—my perspective on life changed. Finding a balance within yourself, work, and family life is possible. You just have to prioritize what you enjoy," says Cloraine Benoit, a forensic social worker.
Discovering your peace will help you create a purpose for your happiness and clear out all the noise of the things that do not bring you joy in life. Writer Marya Mannes, who analyzed American life through her work, broke down the importance of peace, reportedly stating, "To be at peace with self, to find company and nourishment in self—this would be the test of free and productive psyche."
Article continues below advertisement
Prioritize self-care.
Self-care is a broad spectrum that looks different for everyone. The practice of doing something with yourself that brings you happiness is a trend that I honestly wouldn't mind if we kept. "I embrace the soft life by taking time to upkeep myself for me includes nails, lashes and hair maintenance always says, Serene Saldana, a software engineer for JP Morgan. "Pampering yourself is a great way to embrace a softer life and embrace your femininity. A new appearance helps boost self-confidence as well.
Start embracing the soft life with these small steps. Everyone deserves to freely define what a soft life means to them. Hopefully, pursuit of this type of lifestyle is one of the popular trends that will stick for working millennial women, especially those who work in corporate America, to focus on maintaining happiness in a world with unprecedented issues right now.