Tips For Succeeding At Your Internship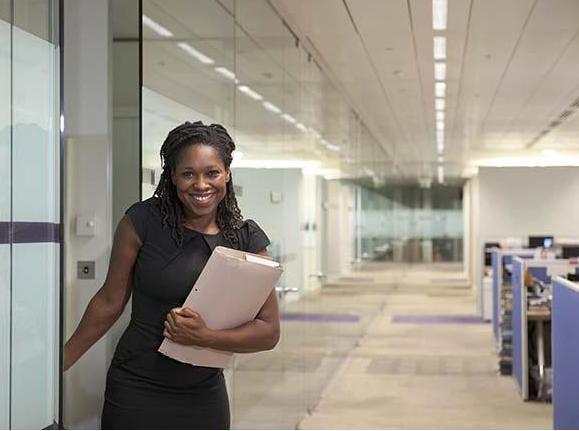 So you started your internship, you're settled in at your cube, you've finished orientation and gone through all your emails…now what? The road to a successful internship is not always laid out for you and time is of the essence. Here are a few key ways that you can find success and stand out at your new place of employment.
1. Network, network, network!
Make it a point to meet any and everyone you can while at your internship. These informal appointments don't have to be longer than thirty minutes at a time, but should be a way for you to learn more about your field and that individual's life. Discover what path they have taken to reach the point they are at now, where they see themselves next and how their expertise can help you succeed. Never forget to add the people you meet on LinkedIn so you can stay connected long term!
2. Find a mentor and use them.
The key to having a good mentor is someone who has achieved successes in your field of choice. Some internships will provide you with a mentor to work with who can quickly connect you with individuals who have achieved what you're looking to in your career path. That should not keep you from finding an informal mentor you connect with on personal and professional levels. If your mentor was assigned, make sure you speak with them at least every other week and leave a positive impression.
3. Show teamwork and leadership.
Article continues below advertisement
Yes, you need to be able to do both. Particularly if you are working in a business field, most of the projects that you work on involve working with a group of people who may have many more years of experience than you. You also may lead an initiative you know nothing about and work with a team of people who are experts in it.
This may seem obvious, but oftentimes people forget how important it is. Your boss may have a fun personality and tell you everything about their life, but never forget, they already have a job while you are still seeking one. Look and act the part every day at work. Remember, just because its casual Friday doesn't mean you can wear flip-flops, ripped jeans and a t-shirt. Dress things up so you look chic and not cheap.
Your boss knows that you are in an academic setting the majority of the year. Determining the best resources within your company is a great way to network and do an amazing job on your summer projects.
What are the challenges you're facing as you begin your internship experience? Tell us and we'll dish advice in the comments.