To Further Gender Equality, Look To Modern Technology
By
Women 2.0
Mar. 31 2020, Published 3:17 a.m. ET
Modern technology is a marvelous thing – it can increase accuracy and efficiency, perform tedious and redundant tasks, improve the decision-making process, and in general, make life and work a lot easier. And if that's not enough, technology can also help to advance gender equality.
When speaking of the ubiquitousness of the internet, it's important to remember that access still remains a problem in rural areas and even urban low-income areas. But for the most part, internet access, automation, and other digital tools have helped to remove some of the barriers keeping women from pursuing educational opportunities, participating in the workplace, and having their voices heard.
Technology In Education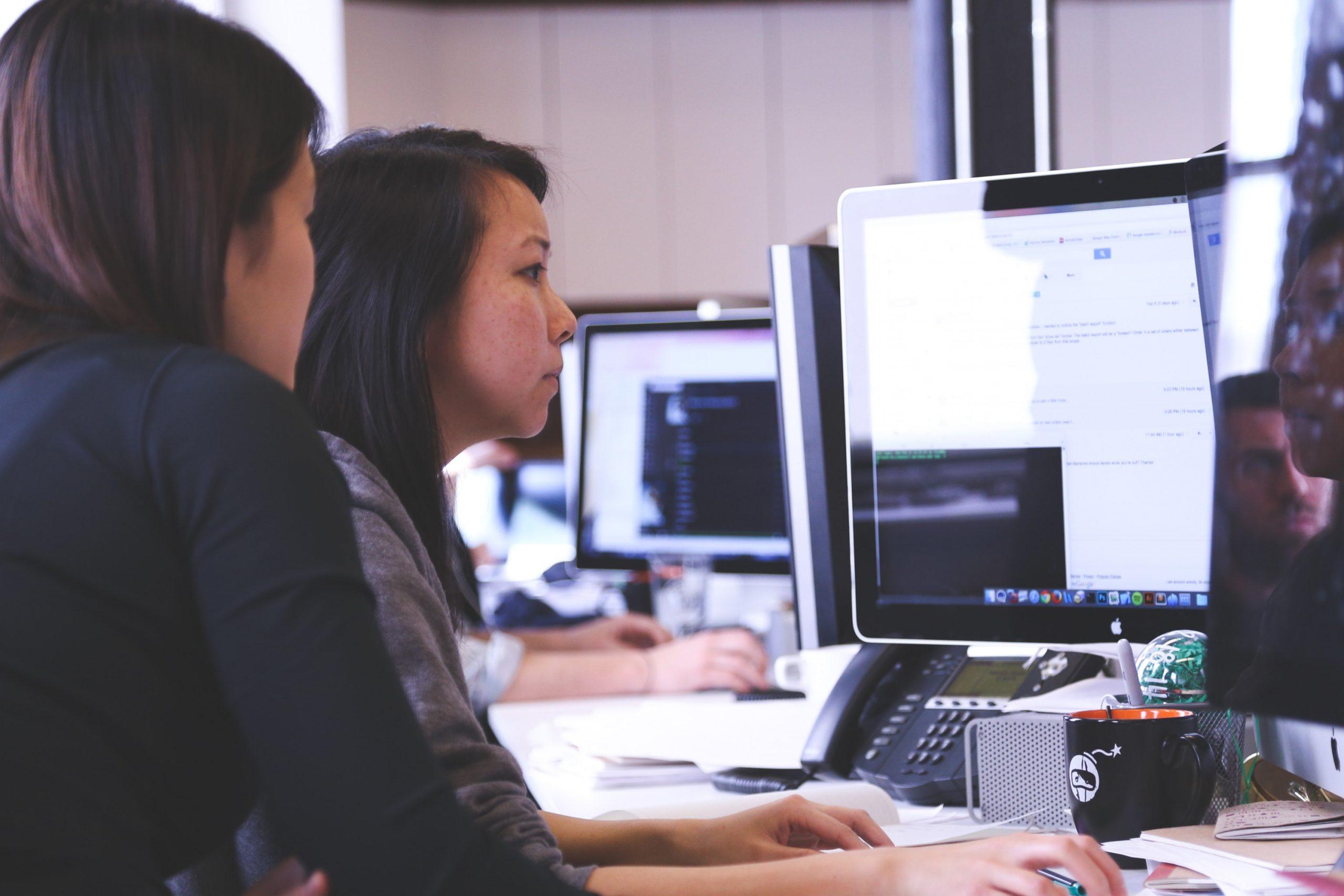 Given the importance of technology, it's no surprise that jobs in the tech field are in high demand and pay well above the national average. Software engineering roles are still some of the hottest technology jobs in the country – if not the world. But as we know, most of these professionals and students are men.
Article continues below advertisement
Holberton School of Software Engineering is trying to change these statistics by ensuring that its admissions process does not discriminate against women applicants. "Diversity and inclusion are at the heart of our mission, and as a result, it seemed logical to think of an application that was blind and unbiased," says Julien Barbier, co-founder and CEO of Holberton School. Barbier says he realized that if the application process was not blind, all of the students would look like him – and the school wouldn't be moving the needle.
"The admission process is fully automated and has been built and tested with mentors from different backgrounds," Barbier explains. "It has been built for complete beginners so that anyone can apply, and focuses only on motivation." Applicants are not asked about background, ethnicity, GPA, zip code, etcetera. "It is also based on the Holberton Education: it's a project, and you have to collaborate with other candidates."
Article continues below advertisement
Holberton probably has the longest application you'll ever see, and takes anywhere from 8 hours to 80 hours to complete – and those who complete it are obviously very motivated. "At the end of the admissions process, you will have learned a ton of things, built your first website from scratch, learned the basics of the Linux command line, and also have a better understanding of how Holberton School works," Barbier says.
A full 30% of the students are women. "The first modern software engineers were women (one of the first six was Betty Holberton), and they are the real pioneers in tech," he explains. "It's time to give them credit for this and make sure they are welcome again."
App Academy is another software school breaking down the barriers women face in pursuing technology credentials. "There is a huge disparity between the number of men and women currently working in software engineering positions," according to Kush Patel, CEO of App Academy. And he says this has resulted in few female peers, mentors, and role models to help women in an already challenging environment. "This disparity has played a major role in the prevalence of issues like imposter syndrome and attrition of female engineers in the tech industry."
Article continues below advertisement
Kush points to these experiences as a key factor in the small percentage of women in computer science programs. "I believe that to change this trend, we need to create programs that make coding more accessible, more inclusive, and develop communities to empower women through mentorship."
Understanding that women are not only less likely to choose this field, but also less likely to be hired and more likely to have student loans, App Academy wanted to be sure that its graduates didn't end up jobless while in debt for their education. "We were the first school to reverse the incentive structure of education by charging students only if they find a job," Patel says. "Now we hope to reduce barriers even further with our new platform, App Academy Open, which will give people access to our entire software engineering curriculum online for free." You read that right: free. And App Academy Open also provides a community of peers to connect with and support each other. "The curriculum has been developed with diversity and inclusion in mind – auditing for inclusive language, diverse representation in videos, and more," Patel says. "It's our hope that by reducing these barriers, we can inspire more young women to explore careers in tech and become mentors to future generations of women in this industry."
Article continues below advertisement
Schools like Holberton and App Academy also advance gender equality in another way. For student-mothers, who often struggle to find and afford convenient childcare while they attend college, online programs are a godsend.
Technology In The Workforce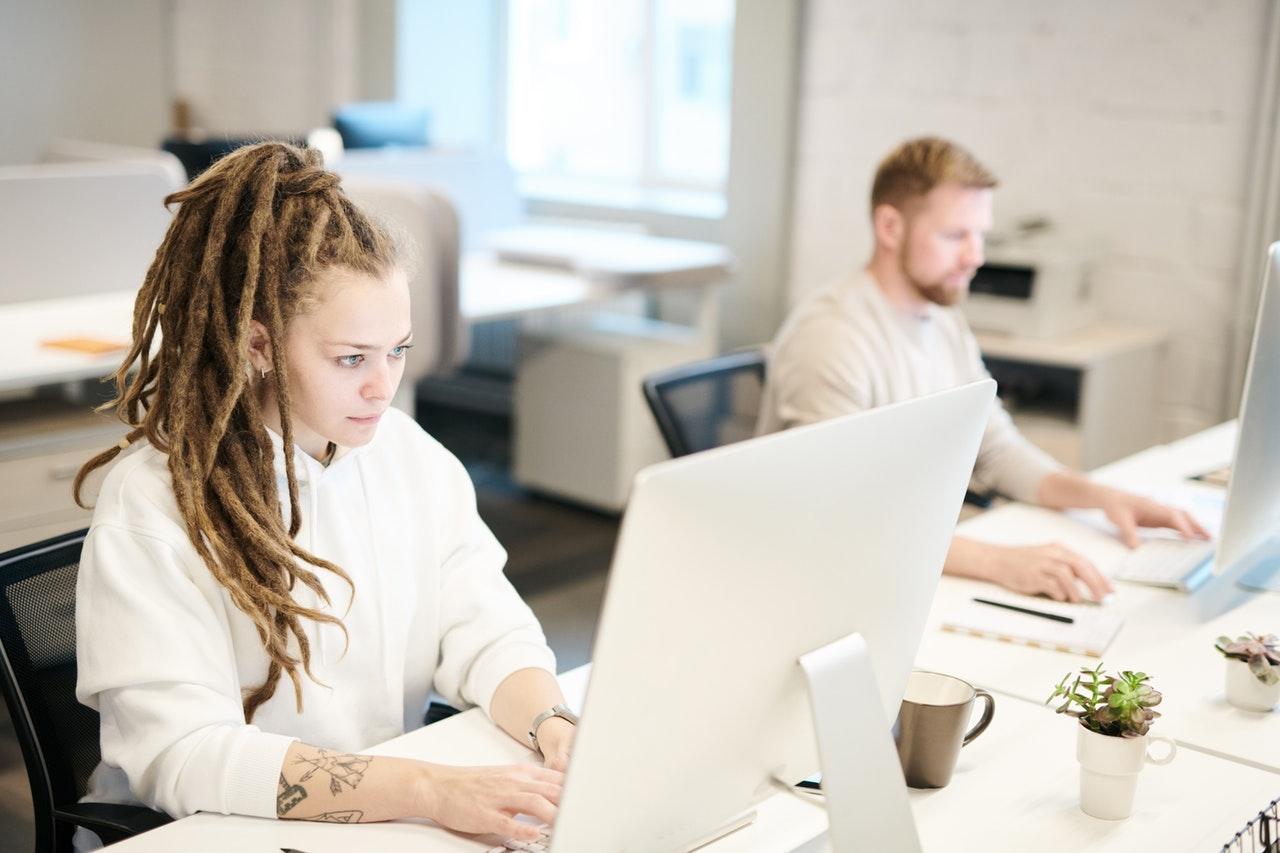 Article continues below advertisement
Not only are women more likely to be the primary caregiver for their children, they're also more likely to assume this role with parents and grandparents. In addition, they're more likely to be responsible for transporting the kids to school, and making arrangements – or taking off work – when children are sick, have appointments, etc.
These factors can sometimes hinder women from being able to compete in the workplace. However, Carisa Miklusak, CEO of tilr, an algorithmic hiring solution, has been on the forefront of creating a new workforce that understands and accommodates these challenges.
"Today's workforce is composed of many generations and many types of workers – full time, gig, etcetera," Miklusak says. "Gone are the days of a monotone workforce defined by tenure and title where one more year of effort equaled $1 more per hour. "
Compared to a decade ago, she says there are not enough traditional workers to staff companies in conventional ways, and the market will continue to tighten.
"This creates an ideal market climate for a final push toward gender equality in business, because (1) a skills-based approach naturally eradicates gender bias by focusing on skills and requirements; and (2) employers increase their appetite for new definitions of workers – profiles, schedules, locations and more.
Article continues below advertisement
She believes remote work has opened up a world of possibilities. "This not only allows women, who often play multiple roles simultaneously, to have more flexibility in location, it also encourages men to start to mirror the dual-tasked nature of the traditional woman," Miklusak says.
"Today, it is very common for a husband/father to work from home in a remote sales role and share the responsibility of dropping off and picking up the children at school, or a partner to become her partner's primary caretaker during a time of need, and work only around doctor's appointments."
The recruitment process has also changed, becoming more automated and often including inputs and outputs that ignore gender. "For example, at tilr, we match on skills, not titles – so even if a woman has never had a specific title, if she has the amalgamated skills to do the job, tilr will send her the job," Miklusak says.
"We will then measure the efficiency of the output, or the job performance, as stated by both the woman and her new employers," she explains. And this helps to eliminate bias. "Our algorithm does not consider one's gender, name, location, years of experience or even the prior titles they've had, since we know men are still more likely to hold more senior titles."
Article continues below advertisement
And tilr does something else to eliminate bias. The automated recruitment process pre-vets and conducts background checks. "Once tilr's algorithm selects a worker, they show up and go to work," she says. "The client does not interview or select the worker – leaving zero room for conscious or unconscious discrimination." (However, clients do receive a profile of the worker in advance, which includes their skill ratings.) This non-interview method actually works to the client's advantage, since some applicants can be smooth talkers who may present well during interviews but exaggerate their skills. On the other hand, applicants who are nervous and fidgety during interviews could actually excel on the job.
Just as technology can help companies hire more women, it can also be used to promote them. "One of the big issues for women is that, while they make up nearly half the workforce, they are frequently overlooked for leadership positions, especially at higher levels," according to Evan Sinar, PhD, chief scientist and vice president at DDI. "Part of the reason for this gender gap is unconscious bias, which causes managers to choose people for promotion who are similar to past leaders, often men."
Article continues below advertisement
However, Sinar says that highly-predictive leadership simulations and assessments (including online tools that measure current and future performance, virtual leadership assessments, and simulation-based assessments) – at all levels of the organization – can make a difference here as well. "Technology can help to cut through that bias and enable companies to objectively see who has the personality, motivation, and leadership skills to lead."
And technology provides yet another advantage with personalized, on-demand learning, which Sinar says can often disadvantage prospective leaders from diverse backgrounds. "These approaches ensure that women are recognized for and given opportunities to demonstrate leadership potential earlier in their careers, which helps to fill the pipeline of leaders with more women."
Article continues below advertisement
Technology In Advocacy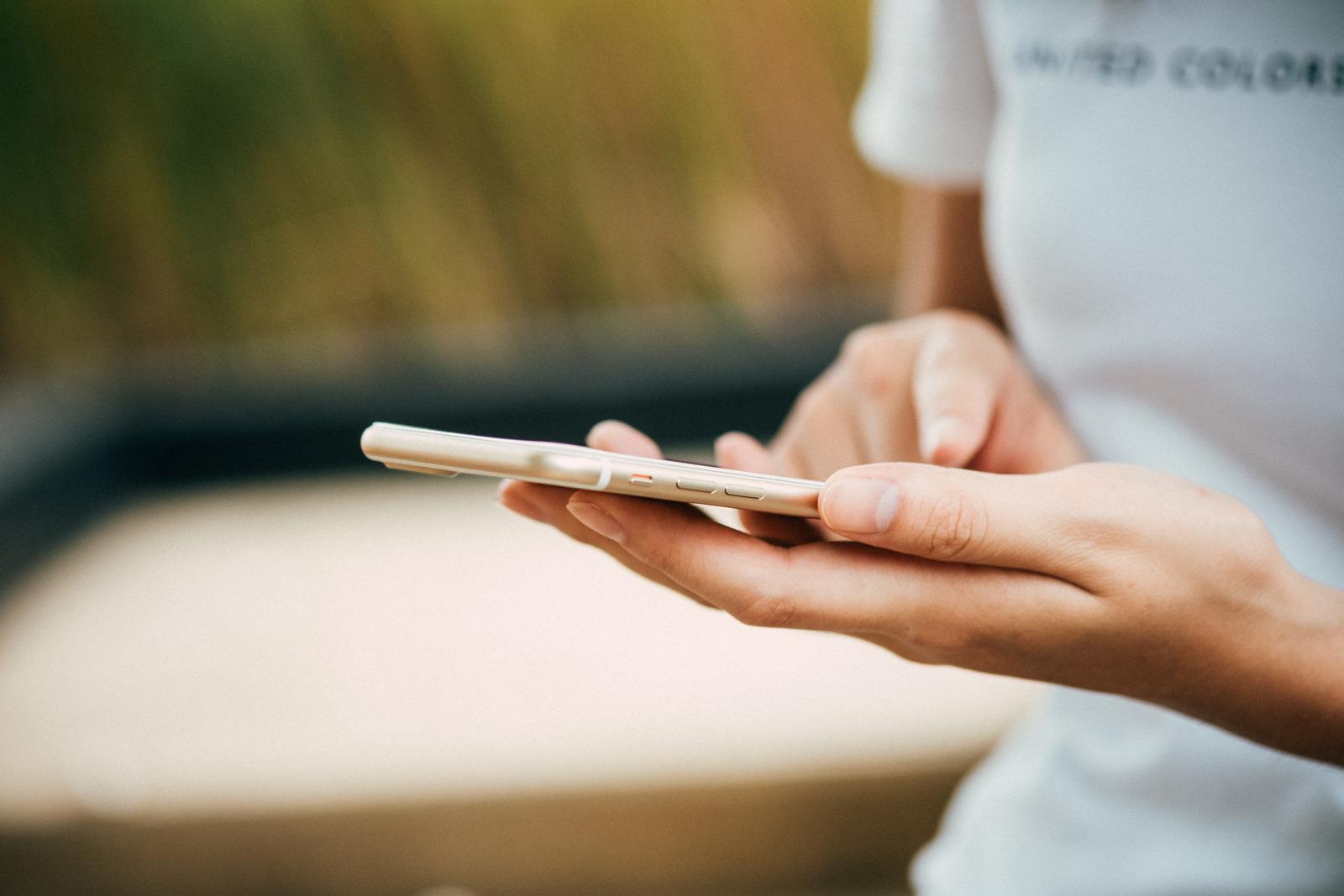 Ximena Hartsock is the co-founder and president of Phone2Action, a DC-based startup that enables citizens to connect with policymakers via email, Twitter and Facebook using their mobile phones. "True change begins when people's voices are heard, and some of the largest women's movements today, including #MeToo and the Women's March, have been launched and executed using digital advocacy platforms," she says. "For example, the Women's Rights Empowerment network recently used text messages and social media to successfully move ahead legislation that supports family planning in South Carolina, enabling low-income women and families to get the support they need to decide if, when and how to create families."
Article continues below advertisement
And Hartsock explains that corporations are also using digital advocacy technology to empower their employees and stakeholders to speak out. "For example, cosmetic companies like Lush and Beauty Counter use Phone2Action's digital grassroots technology to mobilize millions of people to advocate for women's issues."
Technology Isn't Perfect
Technology is beautiful when it works as intended, but like a child, it mimics what it sees and does what it is told – and sometimes, the results aren't so pretty. "Everything that is wrong with AI is inherited by the way it is built and coded together, according to Arran Stewart, co-founder and CVO of Job.com. "So, if by a small chance, a level of bias is built into the tech, it will no doubt manifest after years of running the biased code," he explains. "This is the sole reason why the tech holds a level of prejudice, no matter how small."
Article continues below advertisement
Steward believes that technology in general, and AI in particular, should be built by a diverse team of engineers – which should certainly include women – to prevent this. And his theory is supported by data. For example, last year, researchers at MIT and Stanford released a paper which found gender and skin-type bias in facial analysis programs. And according to Reuters, Amazon created a secret AI recruiting tool, but scraped the project after discovering that the program discriminated against women. In fact, resumes that included the word "women's" as in "women's swimming team," were penalized, and applicants who graduated from two all-women's colleges received downgraded scores.
Miklusak agrees that women have to been included at every level of the process. "It is critical to insist that innovators are highly responsible in their approach to innovation, especial HR AI," she says. "If left alone, as in the case of Amazon, who so graciously shared their learning with the world, automation and AI can create a bias of their own," Miklusak explains. "The responsible approach relies on millions and billions of data points that are collected for time and synthesized into complex decision-making that results in a truly unbiased automated structure."
This article was written by Terri Williams and originally appeared on Women 2.0.