Women-Owned Caribbean and African Fashion Brands Merging Artistry With Culture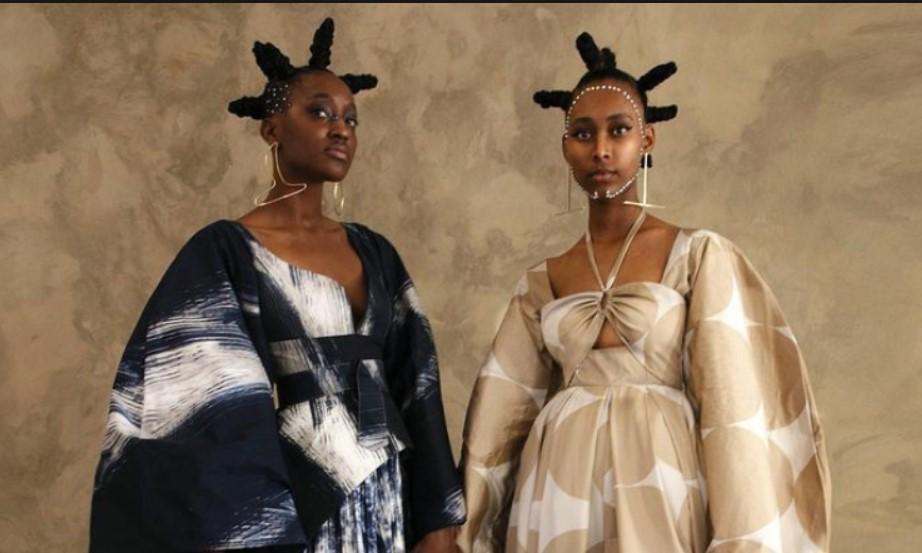 As Women's History Month comes to a close, it's vital to recognize and support women-owned businesses, especially those in underrepresented communities. Recognizing African and Caribbean women-owned fashion brands is a powerful way to celebrate Women's History Month and amplify the designers behind the brands.
These women are creatives and entrepreneurs who put their art and designs into the world. The fashion industry has been notorious for its lack of diversity; supporting these women-owned businesses honors their creativity and talent and promotes inclusivity and diversity in the fashion industry.
African and Caribbean fashion brings its own unique perspective to the industry with vibrant patterns, colors, and textures. Oftentimes, these designs incorporate traditional embroidery, prints, and beading. These designs tell a story about the designer's culture and heritage. Supporting these women-owned brands means we are also showing respect for their cultural traditions and perspectives.
Investing in these women-owned businesses also positively impacts the local economy. Shopping with these African and Caribbean women-owned businesses supports women entrepreneurs. It also creates jobs for members of their local communities, boosting economic growth and the fashion industry's growth in underrepresented regions.
If you're looking for African and Caribbean women-owned businesses to support this Women's History Month and beyond, start with these:
Article continues below advertisement
Ankara On Brand (AOB)
Founded by Nina Amoo, AOB's designs create a link between the consumer and the heritage and craftsmanship of Africa. All of the prints are designed in-house and custom-made, honoring the rich tradition of the African Ankara print.
Amoo says, "Our prints are no fleeting trend. They are part of the very landscape of Africa, of its traditions and memories. And this piece of Africa, like its people, can transcend all constraints to map out a new future."
The stunning colors and prints make this brand's pieces perfect for a summer wedding or night out with your girls.
Article continues below advertisement
Paper Papayas
Trinidadian-American earring designer Shae Rogers writes a love letter to the women in her family and her culture who inspired her through her brand Paper Papayas. The jewelry line doubles as wearable art and appeals to every style, from maximalist and eclectic to minimalist and contemporary.
Rogers releases collections influenced by Trinidad and Tobago's land, ethnic backgrounds, music, and food. These collections are a result of Rogers' personal experiences and extensive research of the twin islands.
Paper Papayas earrings are stunning, vibrant, sculptural polymer clay earrings that bring any outfit to life.
Article continues below advertisement
Tongoro
Created by designer Sarah Diouf, Tongoro is designed and produced in Dakar, Senegal. Diouf and her team source fabrics and materials on the continent and work with local tailors to create incredible pieces that have been seen on the likes of Beyonce, Alicia Keys, and Naomi Campbell.
The brand's long-term goal is to provide economic and social development to artisanal workers in Western Africa. From sculptural sleeves to artfully designed earrings, this contemporary brand is chic with a purpose.
Article continues below advertisement
Omôl
Designer Nathalie Chebou Moth launched Omôl in 2020. The Cameroonian brand merges traditional and modern to create culturally rich contemporary garments that honor Africa. The brand is eco-friendly, with all of the pieces being made from upcycled material.
Omôl uplifts Cameroon's local artisans by providing employment, and the brand's goal is to provide employment to artisans in other parts of the continent as well. Fabrics and materials are sourced around the world in local markets and end-of-line stocks to create timeless, chic, and ethical designs.
Article continues below advertisement
Sammy B
Jamaican-American Samantha Black designs this women's ready-to-wear clothing brand, and her goal is to create feminine clothing with an eclectic edge. Celebrities like Beyonce, Issa Rae and Nicki Minaj have been seen wearing Sammy B pieces.
The brand is an ode to the women of New York City — it's for the modern woman who is a rule breaker, go-getter, and looking to carve out their own lane and pull up their own chair to the table.