Top Routes For The Best Fall Road Trip Ever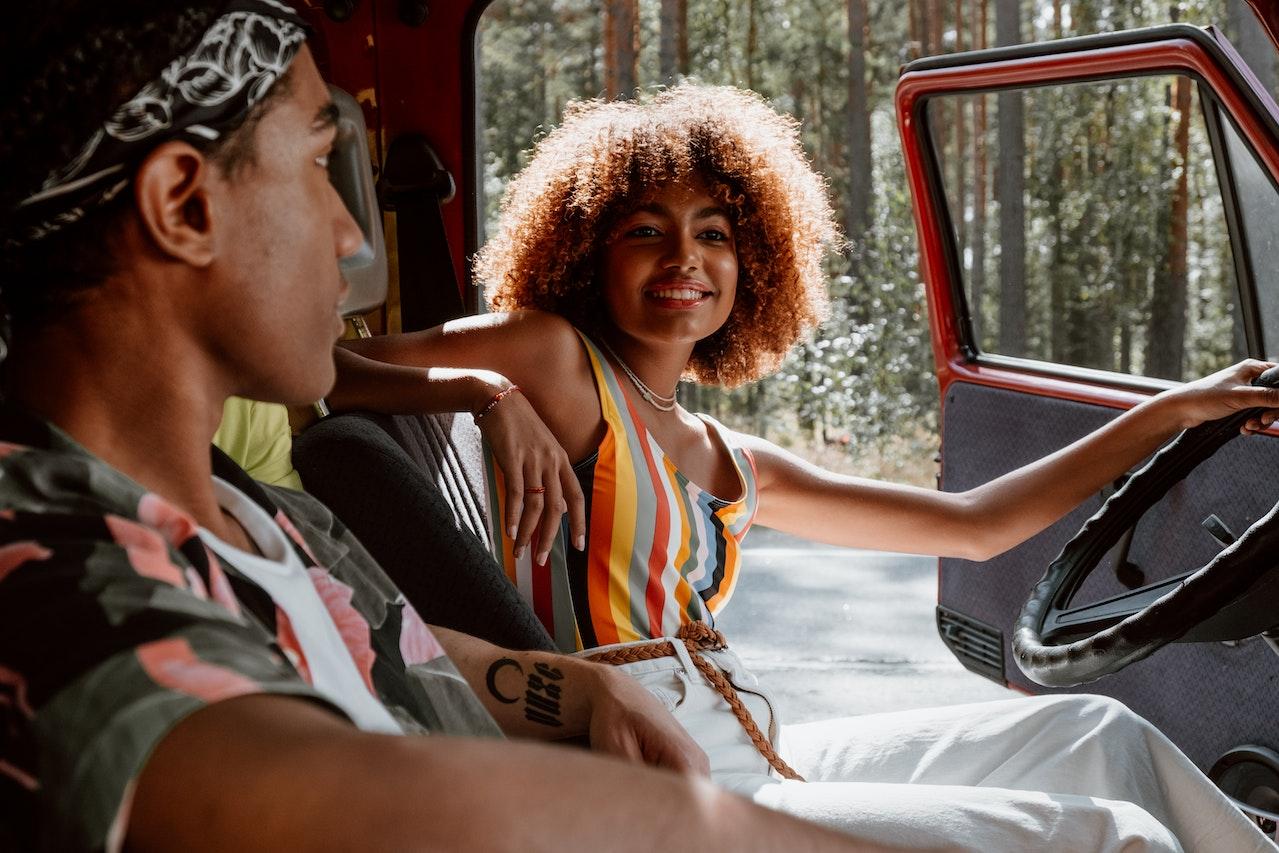 Ahh, fall! Mild warm days, cool nights by the fire pit, iced coffees giving way to warm teas, and trees bursting with beautiful orange and yellow leaves. Many people think of nestling down at home with pumpkin-flavored pancakes topped with warm maple syrup. Instead, you should think about hitting the road, when nature puts on its most glorious show. Also, peak summer crowds and peak summer prices die down, allowing you to enjoy fabulous destinations for longer.
Where should you go though? Here are five routes where you can marvel at the wonders of nature, including the tallest trees, most magnificent mountains, wonderful water views, fall foliage, and at least one city stop for urban experiences:
Redwoods To San Francisco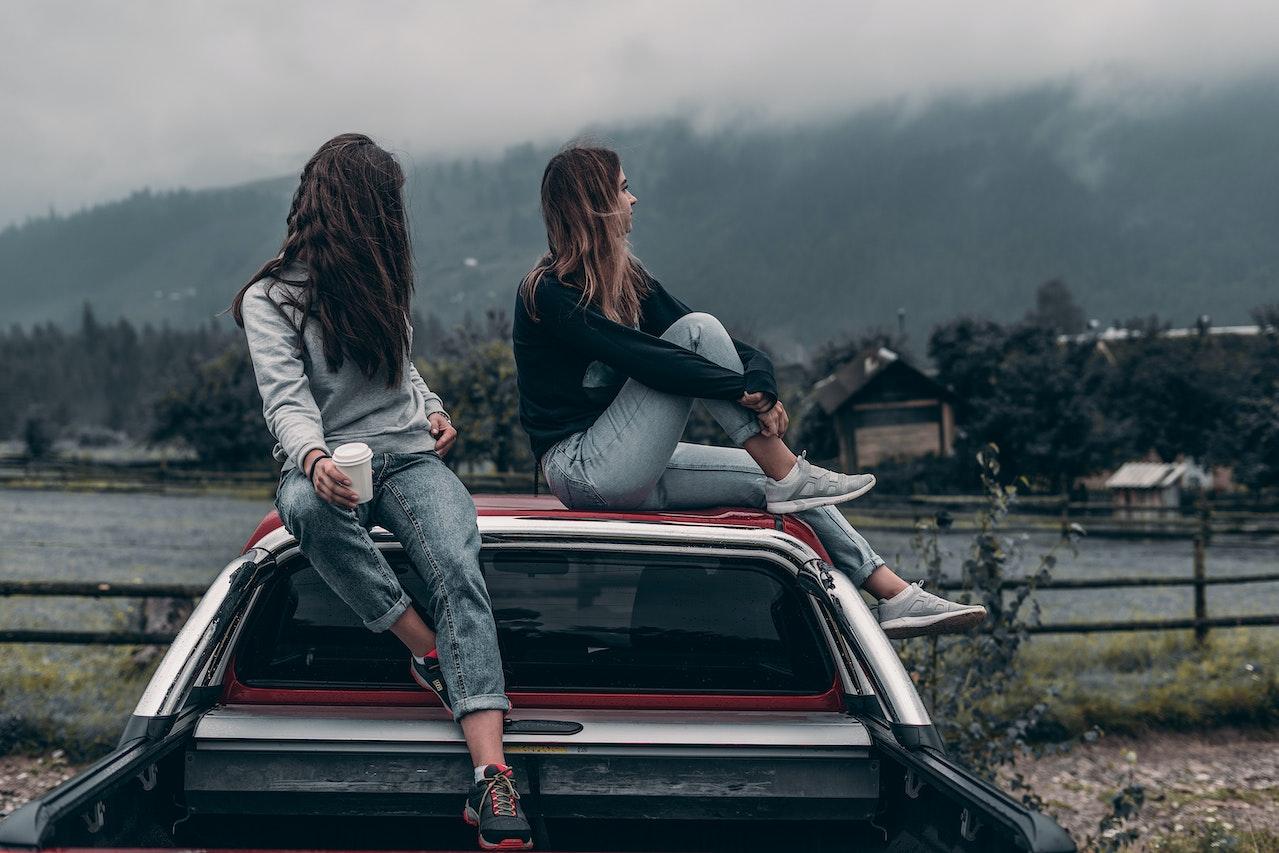 The Redwoods are popular in the Summer, but in the Fall they are just as beautiful without all the crowds. Besides trees so tall you can't see the tops, count on Fall leaves, stunning ocean views, great food, walkable historic downtowns, and wine country.
Route: 101 South from Crescent City to Bodega Bay, then CA-12 to Santa Rosa, and finally 101-S to San Francisco
Stay: Lighthouse Inn or Jedediah Smith Campground (Crescent City), Carter House Inns (Eureka, Calif.), Sweetwater Inn and Spa or Mendocino Grove (Mendocino, Calif.), and the Art House (Santa Rosa, Calif.)
Eat: Sea Quake Brewing and Good Harvest Café (Crescent City), Brick & Fire Bistro and Green Lily Café (Eureka), Ravens at Stanford Inn and Good Life Cafe (Mendocino), Gourmet Au Bay (Bodega Bay), Wildflower Bread (Freestone), and Perch + Plow and Scratch Café (Santa Rosa)
Article continues below advertisement
Do: Explore Jedediah Redwoods State Park, Trees of Mystery, Avenue of the Giants, Shrine Drive Thru Tree, Redwood National Park, or the Fern Canyon Trail (which appears in Jurassic Park 2). Explore further(in order after leaving Fern Canyon): Downtown Eureka, Humboldt Bay (best at sunset), Glass Beach, Point Cabrillo Lighthouse, downtown Mendocino, Fort Bragg and the Skunk Train, Point Mendocino Trail, Redwood Tunnel to the Sea, Point Arena Lighthouse, Fort Ross State Park, Bodega Bay, Sonoma wine country, downtown Santa Rosa, Muir Woods National Monument, Muir Beach Overlook, and the Golden Gate Bridge of San Francisco (your final destination)
Visit these wineries: Fort Ross Winery, Hook and Ladder Winery, St. Francis Winery & Vineyards, and Iron Horse Vineyards.
Moab, Utah To Denver Via The Rocky Mountain National Park
Red rocks, canyons, arches, quaint towns, Aspen leaves blooming with Fall colors, and the Rocky Mountains? Yes, sign me up! This would be an amazing trip to do in an RV because there are so many awe-inspiring natural areas to visit along this short route.
Route: Moab, Utah, to Glenwood Springs, Colo., to Vail, to Breckenridge, to Rocky Mountain National Park, and ending in Denver.
Stay: Sand Flats Recreation Area (camping in Arches National Park), Glenwood Hot Springs Resort (Glenwood Springs), Blue Sky (Breckenridge), and Timber Creek Campground (Rocky Mountain National Park
Article continues below advertisement
Eat: Love Muffin Café (Moab, Utah), Peche (Palisade, Colo.), Slope & Hatch and River Bend Coffee House (Glenwood Springs), Vintage (Vail, Colo.), Relish and Cuppa Joe plus Daylight Donuts (Breckenridge, Colo.), and picnics plus smores (Rocky Mountain National Park)
Do: Try the Rim Rock drive (Colorado National Monument), visit the Varaison Winery (Palisade, Colo.) or Glenwood Springs (largest natural hotspring in the world), or have fun at the Glenwood Caverns Adventure Park. There's also downtown Vail, the Vail botanical gardens, or you can hike with the lamas via the Paragon Guides (Vail). There's historic downtown Breckenridge, or you can take a gondola ride in the mountains (Breckenridge). Visit an art experience (Breckenridge Creative Arts), paddleboard the Grand Lake, Trail Ridge Drive (Rocky Mountain National Park), or hike the Emerald Lake Trail. Try the Glacier Gorge Trail to Sky Pond (Rocky Mountain National Park), and finally enter the "Mile-High City" (Denver).
Article continues below advertisement
Northern Lake Michigan Circle Tour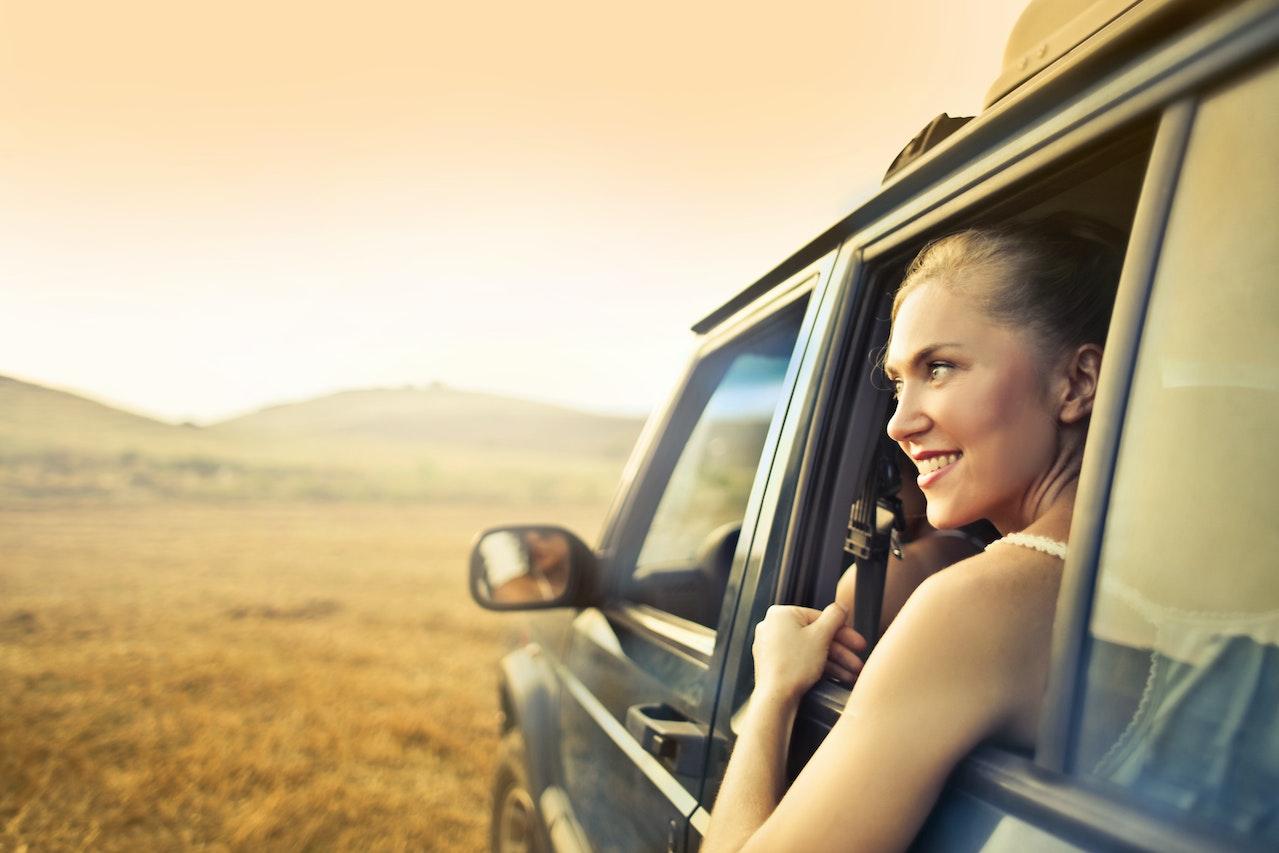 Most people think of summers on the lake, but Fall could be even better with cozy temperatures, pristine waters, the vibrant colors of nature, and quiet vibes. A few days driving around the magnificent Lake Michigan surrounded by water views and Fall leaves sounds delightful. This trip takes you around the northern half of the Lake Michigan Circle tour.
Route: Ludington, MI – Traverse City – Petoskey – Mackinack Island – Green Bay, WI –Manitowoc, WI
Eat: Chef John's Bakery & Café (Ludington), food trucks at Little Fleet and Grand Traverse Pie Company (one of Oprah's favorites in Traverse City), Pour and Roast & Toast (Petoskey), Pink Pony (Mackinack), and Taverene in the Sky and White Dog Black Cat Café (Green Bay)
Do: Explore downtown Traverse City, enjoy the beach at Clinch Park (Traverse City), walk the delightful Fairy Trail (Traverse City), climb a dune and take in the Pierce Stocking Scenic Drive at Sleeping Bear Dunes National Lakeshore, shop downtown and at the Victorian Gaslight District (Petoskey).
Article continues below advertisement
Hunt for Michigan's official stone on the beach followed by a tour of Kilwins Chocolate Kitchen (Petoskey). You can bike part of the island (Mackinack), shop and enjoy a horse carriage ride (Mackinack), hike and catch waterfalls at Pictured Rocks National Lakeshore, or walk part of Fox River Trail (Green Bay).
Tour Lambeau Field (Green Bay), play games at Titletown (Green Bay), and finally climb a lighthouse in the Cape Cod of the Midwest – Door County and specifically Sisters Bay, WI.
The circle ends in Manitowoc, where you can catch a ferry back to Ludington.
Shenandoah National Park To Great Smokey Mountains (Blue Ridge Parkway)
This trip is all about Fall leaves, mountain ranges, and national parks. Perfect if you are looking for a full nature experience, plus it's very pet friendly. It starts and ends at two of the most popular national parks in the USA. Let's go!
Route: Shenandoah National Park (Va.) – Abbot Lake – Roanoke – Boone (N.C.) – Asheville – Bryson City – Great Smokey Mountains
Stay: Big Meadows Lodge (Shenandoah National Park mile xx), Shirley's Bed and Breakfast (Roanoke, Va.), and The Foundry Hotel (Asheville, N.C.)
Eat: Big Meadows Lodge (Shenandoah National Park), Peaks of Otter Lodge (on the road), Lucky (Roanoke), Pedalin' Pig (Boone, NC), and Capella on 9 and Edison (Asheville, N.C.)
Article continues below advertisement
Do: Star gaze (Shenandoah National Park), take in a farm experience at Polyface Farms, or hike the Natural Bridge. Stroll around Abbott Lake, visit a star on Mill Mountain (Roanake), and have throwback fun at the Roanoke Pinball Museum and Roanoke Starcade.
Check in at the Center in the Square for events plus their 8,000-gallon living reef aquarium (Roanake). Then drive the stunning Linn Cove Viaduct to Grandfather Mountain, hike, dare a swinging bridge, and spot wildlife (Grandfather Mountain). You can also catch a concert at the Blue Ridge Music Center, pick apples at the Orchard at Altapass, be awed by the grandeur of the Biltmore Estate (Asheville), and take in the art scene at River Arts District (Asheville). Paddleboard or kayak (French Board River), watch elk at Cataloochee Valley, visit downtown Bryson City, and finally take the "road to nowhere" – a six-mile drive down Lakeview Drive outside of Bryson City.
You will end up somewhere unbelievably breathtaking at the end of this journey: the Great Smokey Mountains.
Article continues below advertisement
Charleston, S.C. To Everglades National Park
This route is a little different in that it concentrates on beaches with a few city stops. You will see some Fall leaves in the beginning, that will give way to sunny beaches in Florida. The peak heat and crowds will be gone, but the sunshine and waves will still be aplenty. Perfect Fall trip if you are looking to extend your Summer a bit.
Route: Charleston, S.C. – Savannah, Ga. – Fernandina Beach, Fla. – Daytona Beach, Fla. – Vero Beach to Ft. Lauderdale, Fla. to Everglades National Park
Stay: The Dewberry (Charleston), The Villas of Amelia Island (Fernandina Beach), and Costa d'Este Beach Resort & Spa (Vero Beach)
Eat: Callie's Hot Little Biscuit (Charleston), Pizzeria Vittoria Napoletana (Savannah), Joe's 2nd Street Bistro and Aloha Bagel and Deli (Fernandina Beach), Hog Heaven Bar-B-Q (Daytona Beach), The Tides and Lemon Tree Restaurant (Vero Beach), and Padrino's Cuban (Ft. Lauderdale)
Do: Take a short detour for beach time at Hilton Head, S.C., book a historic walking tour and explore Forsyth Park (Savannah, Ga.). You can shop the quaint downtown of Fernandina Beach, Fla., or explore the beach and Timucuan Ecological and Historic Preserve there. Go back in time in the Colonial Quarter, then cool off at the beach in St. Augustine, Fla.
Witness speed at the Daytona Speedway (Daytona Beach, Fla.), and then, be inspired at the Kennedy Space Center (Merritt Island). Look for vintage goods at Rehab Vintage Market and catch a sunset at Melbourne Beach Pier (Melbourne), soak in the beach and explore Pelican Island National Wildlife Refuge (Vero Beach). You can also indulge at How Sweet It Is Chocolate (Vero Beach), shop the historic downtown or find your next favorite antique at Antique Row (West Palm Beach), bask in the beauty of Mounts Botanical Gardens (West Palm Beach), take a boat tour of the Venice Island of the USA (Ft. Lauderdale), and finally arrive at your final stop: Everglades National Park.