Tory Burch Foundation Releases Their New "Battle Of The Sexes" T-Shirt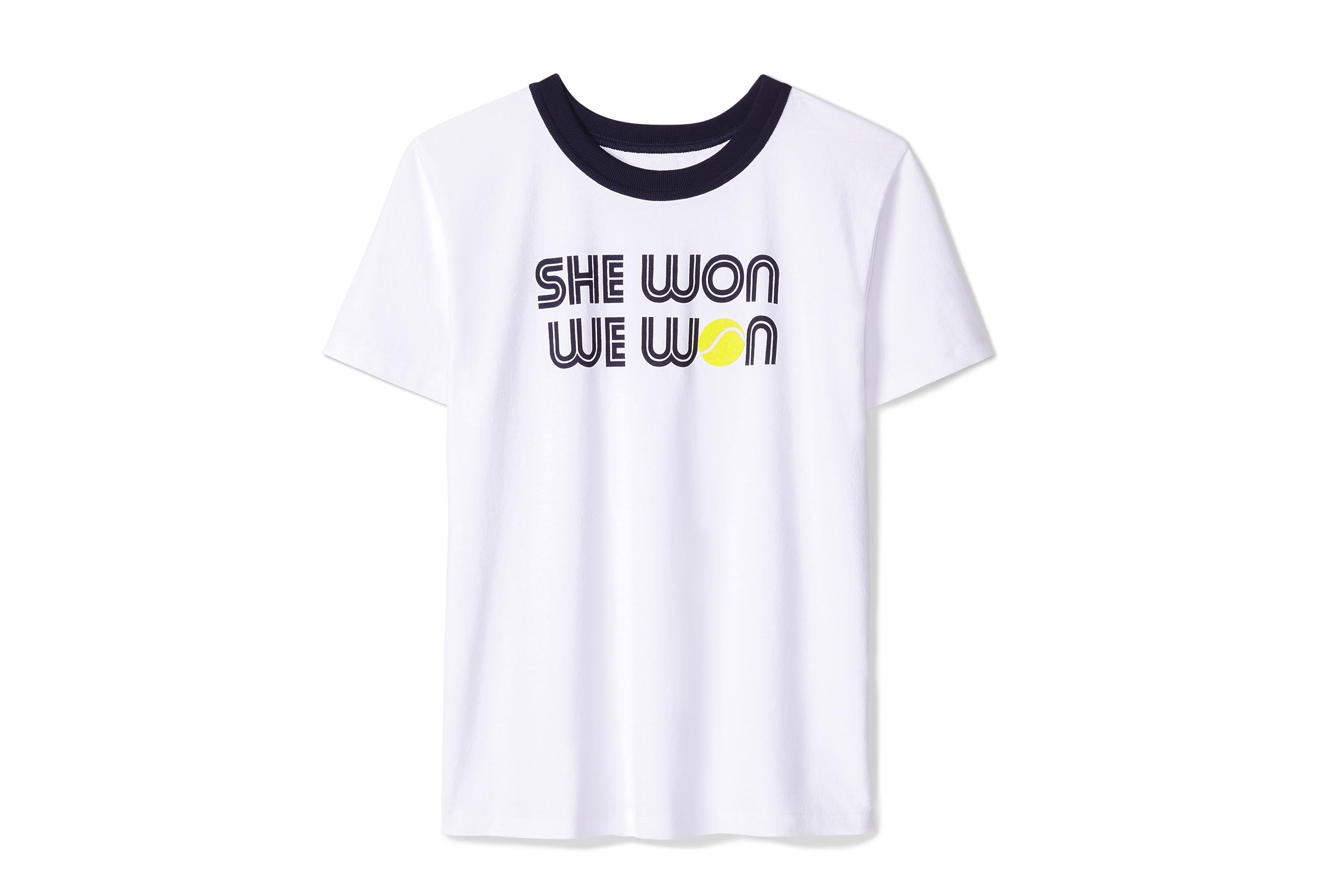 The foundation's announcement of the shirt – which is available for purchase on the Tory Burch website, comes during an especially important time. These past few weeks, while the world was battling hurricanes, forest fires, and earthquakes, Education Secretary Betsy Devos quietly rescinded the scope of Title IX – a law passed in 1972 that requires gender equity for boys and girls in every educational program that receives federal funding.
Famously, Title IX also stood as the iconic legislation that allowed women to gain access to equal participation within the athletic world. But that did not mean that women were automatically given the same agency as men in the world of sports. Many of those holding power within college and athletic institutions didn't feel women were able to play at the same level as men, and thus, shouldn't be allowed the same benefits.
Article continues below advertisement
But just one year after Title IX was passed, a tennis battle between two of the sport's greatest icons took place, sealing women's place within the world of sports forever. This match, forever known as the Battle of The Sexes, was waged between tennis great and self-proclaimed celebrated chauvinist (no really, Time magazine featured him on the cover with a "chauvinist pig" badge) Bobbie Riggs and Billie Jean King. Billie Jean King – known to be a Serena Williams of her day due to her strong skills and outspoken, progressive stances, beat Riggs 6-4, 6-3, and 6-3 in front of a sold-out arena in Houston and a crowed of 50 million viewers at home. King's victory proved to solidify nay-sayers and those that would keep women out of sports, by proving women could not only stand their ground against men on the court, they could beat them.
Image: Tory Burch Foundation
Article continues below advertisement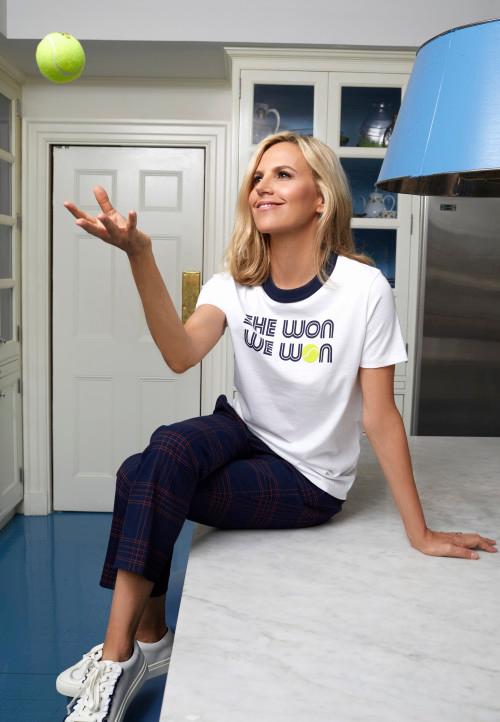 Aptly, the Tory Burch Foundation is bringing attention to the release of the movie capturing this historic moment, as well as helping push a renewed conversation about the importance of Title IX, women's athletics and the overall progress we have made – and must continue to make – in the face of blindly deafening policies against women and the right they have to be agents of their own bodies.
Article continues below advertisement
If you're interested in participating in the conversation by purchasing a shirt, you'll be happy to know that 50% of net proceeds from the T-Shirt will benefit the Tory Burch Foundation, and 50% of the net proceeds will benefit the Billie Jean King Leadership Initiative. You can learn more about the The Tory Burch Foundation's journey to empower women entrepreneurs by providing access to capital, education, and digital resources at the link above. Similarly, you can learn more about the Billie Jean King Leadership Initiative mission to increase diverse leadership opportunities in every level of corporate.
Want to add this limited-edition t-shirt to your collection? Tell us which female athlete inspires you + why to win!
Tweet us @HerAgenda #SheWinsIWin