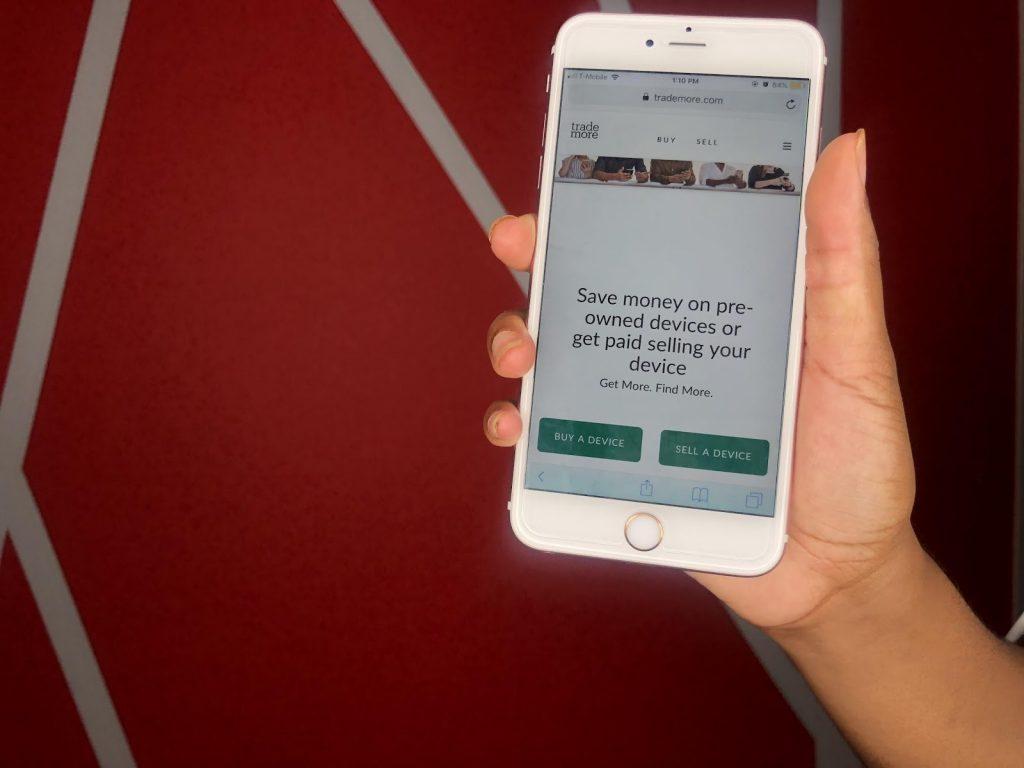 The Easiest Way To Earn Money From Your Used Phone, A Step-By-Step Guide
By
Rhonesha Byng
Aug. 2 2019, Published 4:00 a.m. ET

Is there such a thing as easy money? It depends on who you ask, and what resources and access are available to them.
In 2019, if you have access to the internet, and put in a little research you can tap into ways to make a little extra money here and there. The dollars add up over time, giving you the freedom to order that extra drink at happy hour, treat yourself to a massage and over time ultimately save up for that dream vacation.
We all have that old junk drawer full of old manuals, chargers and old phones just sitting there. Well, you can turn your electronic dust collectors in your drawer into something profitable. The reason you likely still have those devices that you no longer use is because you don't want to just throw it out, and typically, the process of trading in and selling a used device is complex and time-consuming. That's what I thought too until I discovered Trademore.
The process is as simple and transparent as it can be. From the moment you visit the site, it's very simple to get started whether you want to buy or sell. I opted to sell an old iPhone and clicked on 'sell a device.' From there, the site asks if you'd like to sell and iPhone, a smartphone, a tablet or a smartwatch. I chose the iPhone option and immediately the site presented me with all the iPhones in the market. For an iPhone 7 in good condition, Trademore offered me $95. From there, they sent a recovery kit, with detailed instructions on how to prepare my device along with a prepaid shipping label. The kit arrived to me in two days (this surprised me perhaps the most since I didn't pay for any additional or expedited shipping). The whole process was no more than 15 minutes. It took me longer to walk to the post office than it did to go through the process on the Trademore site.
Article continues below advertisement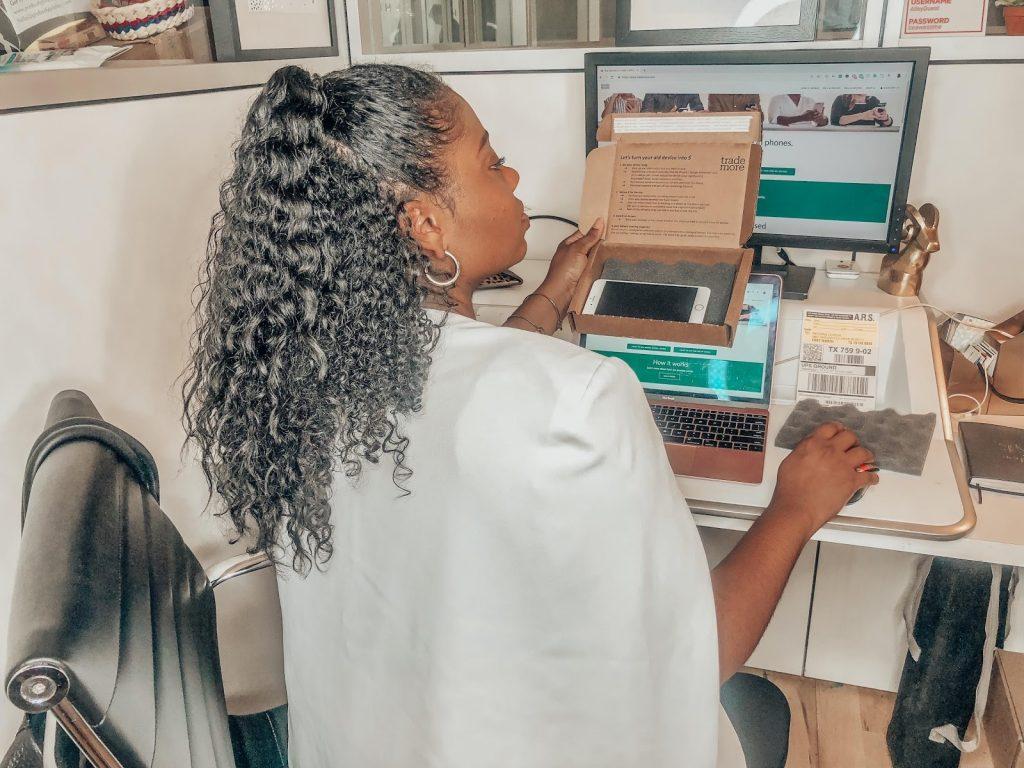 My iPhone is in near perfect condition, but if you have a crack or any damage, not to worry. You can still potentially qualify to sell, simply disclose the damage ahead of time and the site will adjust their offer accordingly. Aside from iPhones, you can trade in other smartphone brands, tablets, or a smartwatch.
Payments are made in the form of a Mastercard® gift card or via Paypal. It couldn't be more simple. The offer for the device stands for 30 days, giving you a little time to factor in a post office run to your routine. If you're like me and always on the go, this sometimes can be a challenge if the post office is out the way or within your usual route to and from work.
Article continues below advertisement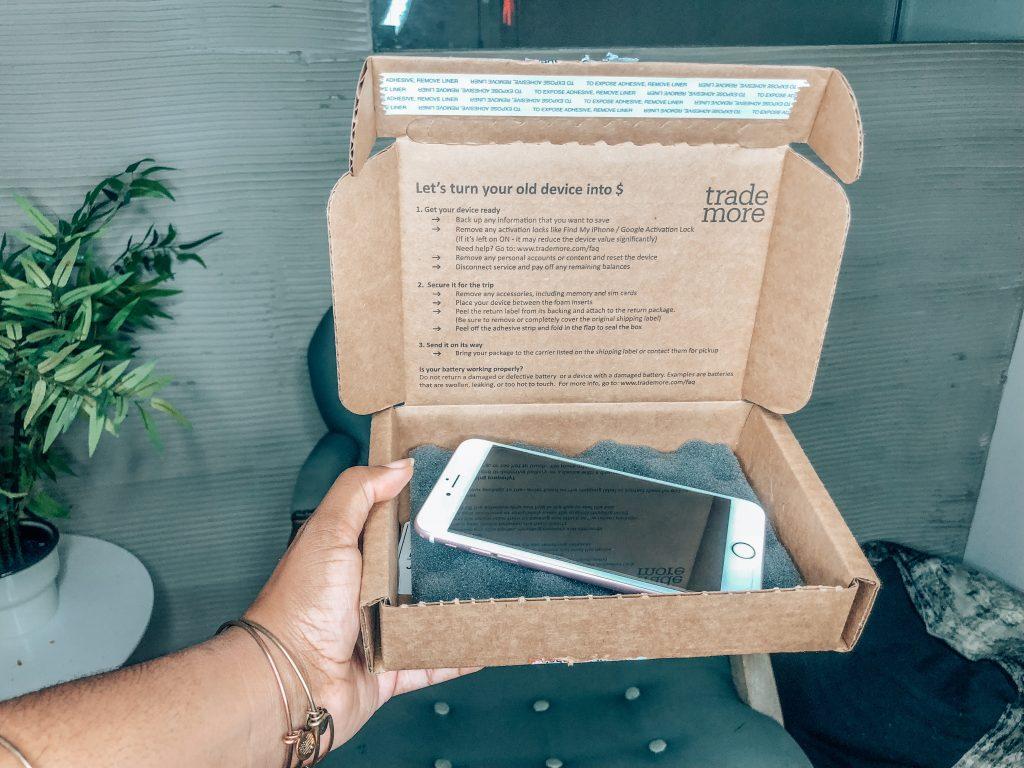 And if you're in the market for a phone but don't want to splurge – Trademore allows you to purchase a certified pre-owned device that passes through a 30-point inspection, and they give you 30 days to return it if you're not satisfied. You can't go wrong using this service as a buyer or seller.
Now the only thing left to do is figure out how you will use your extra money this summer. Treat yourself? Invest it? Save it for a rainy day? Either way, any extra income in this day and age is certain to go a long way.
[Editor's note: This website may contain links to other websites. I am not responsible for the privacy policies of those other websites. When you click on a link, your information may be collected by those websites so I encourage you to read their privacy policies. These affiliate links are not associated with Trademore.]