Two Girls Make It Their Agenda To Combat Gun Violence In Harlem
It was a hail of gun fire in the summer of 2008 that sparked Tiffany Bender and Alize Beal to take action. They started a non-profit organization called Y.U.N.G. Harlem to provide and outlet and a positive source of inspiration for young people.
"I feel like growing up because it was so frequent, we kind of didn't pay too much attention. Like oh, so and so got shot, rest in peace so and so. But you're not realizing that these are someone's younger brothers or sisters that are losing their lives until it happens to you," commented Bender when reflecting on what inspired her to start the organization.
They say 14 people were shot that summer, and seven died. But instead of sitting around and complaining the two girls were moved to start something.
"We actually were driving down the block, and we saw a young man die on the street right outside the state building. And that's something I wouldn't wish on my worse enemy," said co-founder Tiffany Bender as she reflected on that violent night. "The days that I don't want to do this anymore and I am tired and I'm frustrated, I think about that day and I'm back and as passionate as before.
That summer they only planned to put on a gala to honor people in the community who were doing positive things to combat violence, but there was such a good turn out, they were inspired to do it again which led the two girls to formally start Y.U.N.G. Harlem.
Article continues below advertisement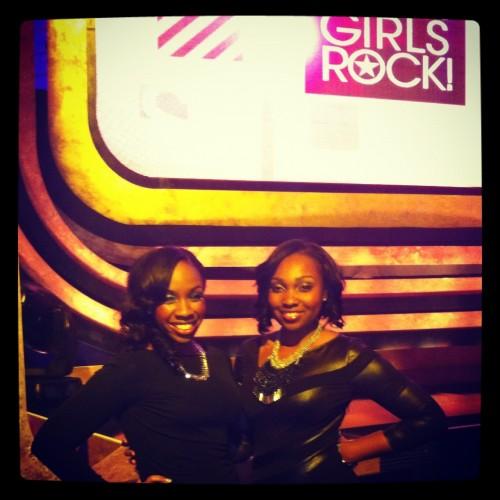 Since the launch, they've been very busy and have gotten some national attention after being awarded the M.A.D Girl (Making A Difference) award from Black Girls Rock. They say the nomination took them both by surprise.
"I was somewhere and I was having one of those days in life where it was just like 'Tiffany you're not going to make it.' You know we all have those days," said Tiffany. "And Aly called me and said, we got nominated for Black Girls Rock. I said girl stop playing. I don't want to play."
Article continues below advertisement
Alize also remembers the feeling of finding out they were nominated. "Sometimes you feel like you know you don't do enough. There's thousands of girls, doing extremely great things and we're one of three that's chosen for this, so it just goes to show you, sometimes you feel like no one is looking but people are always looking, and people are always watching and they're taking note of what you are doing."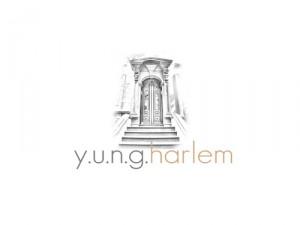 Article continues below advertisement
But they don't do it for the attention, it's a passion project. Both ladies maintain full time jobs. Tiffany, a producer at the Wendy Williams Show and Alize as an IT consultant with tech systems. When I caught up with the duo over the holiday season, the organization had just wrapped their first toy drive.
"Some of these kids, they really didn't have any Christmas spirit at all," said Alize. "Some of the kids walked in and they were like well, I don't believe in Santa and they weren't really excited. So after seeing how they came in and seeing how they left, it just made it all worth it. All the stress and all the headache, it made it all worth it."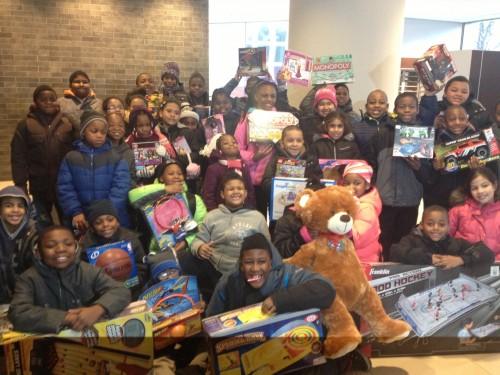 Article continues below advertisement
It's just one of the many things their organization does to inspire the youth in their community. They just wrapped a college tour where they gave away $4,000 in scholarships in two days. They host a "big hat brunch." This years theme is "If I knew then what I know now."
"It's a letter from professional women who are far off into their career to those who are just starting, so they're writing letters to their younger selves, so its just more of an open forum amongst women," explained Tiffany.
They also host an event for guys called 'Bowl Like A Boss' which is for male entrepreneurs to get together with young guys in the community, ages 12 all the way to 21, and have a good time as guys and bowl.
"And we're going to have a tournament so you know they'll be some macho competition going on there," explained Tiffany. She also added in addition to their annual gala there will be a sponsorship dinner to introduce the organization to new potential sponsors.
"It went from a simple campaign to end gun violence to trying to reignite the lights of a community," said Tiffany.
"People feel like you have to be 45 and successful and have millions of dollars to give back, no, you can help wherever you are in life and that's what we want to help the students understand," said Alize. "Y.U.N.G. Harlem, once it gets to a certain point, we are going to be able to teach high school students to reach back to junior high school students, so its this whole idea of reaching back and helping individuals that are right underneath you."