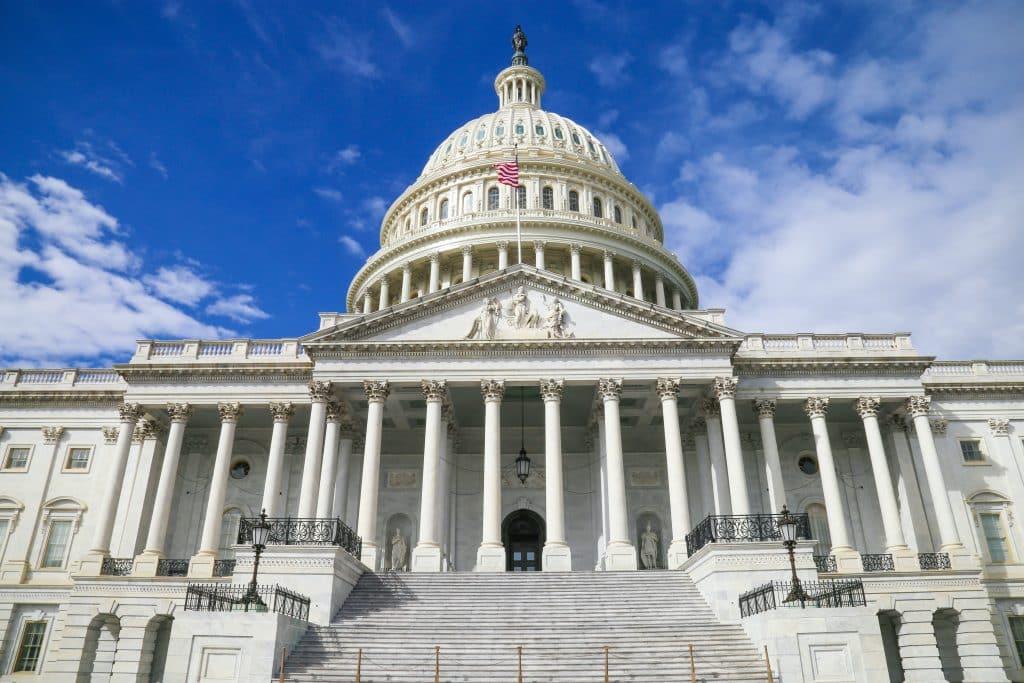 U.S. Capitol Violently Sieged By Trump Rioters
By
Shanthi Blanchard
Jan. 6 2021, Published 3:38 p.m. ET

The U.S. Capitol was violently sieged by Trump rioters Wednesday afternoon.
President Trump reportedly coaxed rioters to siege Congress following his "Stop the Steal," rally earlier in the day. This was a last-ditch attempt on the part of the one-term president. Since losing the election in November, Trump has made multiple attempts to prevent President-elect Joe Biden from taking office on January 20th. His tactics include claiming voter fraud, pressuring government officials to 'find ballots', and most recently, demanding that Vice President Mike Pence overturn the Senate confirmation of president-elect Joe Biden at Wednesday's joint session.
Congressional Siege Erupts
A reported 10,000 or so rioters took to capitol hill, where Republican Vice President Mike Pence was overseeing the certification of the electoral college. Rioters carried confederate flags, Trump flags, stop-the-steal banners, guns, and other weapons. Rioters tore down four layers of barriers, scaled walls, broke windows, battered doors, and violently attacked police. They eventually gained entry into the building, took over Congressional offices and halls, and postured on the floor of the Senate.
Article continues below advertisement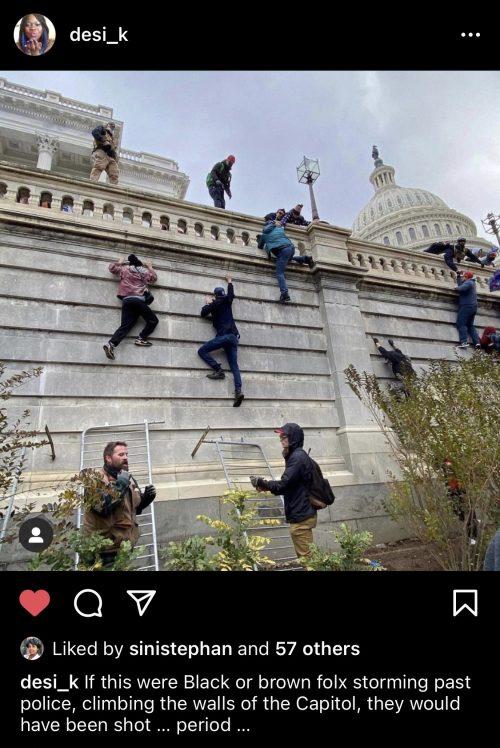 The Congressional session was suspended, and Mike Pence was escorted out of the Senate chamber. Some members of the Senate fled, while others took shelter. Capitol police told the remaining members of Congress to stay on the floor and prepare to use gas masks. Other nearby buildings were also evacuated, including Cannon House and The Library of Congress's Madison Building. Those inside Cannon House were instructed by police to take visitors, escape hoods, go kits, and meet in an underground escape tunnel.
Article continues below advertisement
Other Violent Altercations Around D.C.
Five weapons were confiscated and 13 arrests were made. All arrests were non-local residents. Multiple nooses were found around the city. One woman – a civilian – was shot inside the capitol and later died at a hospital.
No Reports of Police Brutality
Early reports maintain police tried to resist rioters. Several outlets reported that police used pepper spray and shields against the violent crowd. However, crowdsourced videos reveal police opening barricades, allowing the swarm to proceed. Another video shows a cop taking photos with a protestor. Yet another video records a single police officer – outnumbered by the rioters- running away. Former Sargeant in Arms for the U.S. Senate Terrance Gainer called the coup, " a freaking failure" of capital law enforcement.
A startling photo report from Mashable reveals the stark differences between the lack of law enforcement present today, and the sheer amount of armed firepower present during the Black Lives Matter protests in D.C. last summer. Over 1,000 instances of police brutality were recorded over the summer of 2020 during the Black Lives Matter protests held around the nation.
President-elect Joe Biden Calls For Accountability
President-elect Joe Biden stated that the events of Wednesday were an "assault on the most sacred of American undertakings: the doing of the people's business." He went on to demand that Trump, "go on national television now to fulfill his oath and defend the Constitution and demand an end to this siege."