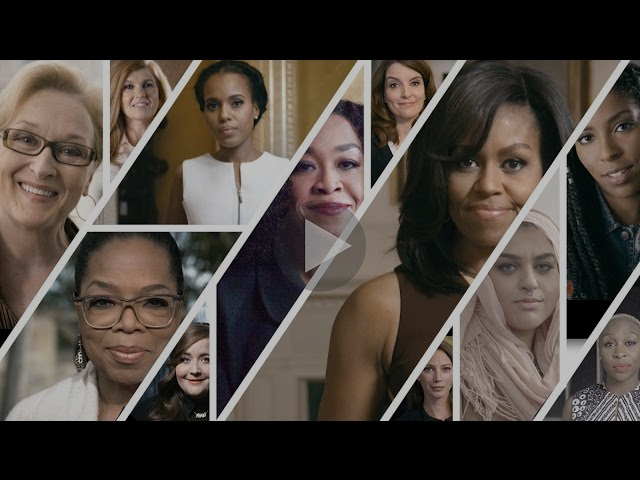 Powerful Women Come Together For The First Ever United State of Women Summit
By
Anna Tingley
Jun. 10 2016, Published 5:30 a.m. ET
Influential women from a diverse set of media are banding together to fight for gender equality.
The announcement of The United State of Women Summit hosted by Michelle Obama kicked off with a video featuring statements from TV stars Kerry Washington and Tina Fey, and successful businesswomen such as Oprah and the CEO of Pepsi Indra Nooyi.
The impressive group of CEO's, activists, Oscar winners, and award-winning musicians publicized their first campaign video on Monday, in order to advertise the Summit taking place on June 14th. As a dramatic percussive soundtrack plays in the background of their promo, these female heavy hitters don't have to use a lot of words to get their message across: "When we do better, everyone does better."
Both the Summit and their promotional video highlight six important issues that modern women are still dealing with: economic empowerment, health and wellness, educational opportunity, violence against women, entrepreneurship and innovation, and leadership and civic engagement.

Article continues below advertisement
Although these obvious ideals of feminism are becoming increasingly clear, many people are still unaware of the blatant inequality still prevalent in our society. Why do we need feminism? Women are still only paid 79 cents to every man's dollar. Slut-shaming and rape culture are still more real than ever. Women only make up 4 percent of CEO positions at Fortune 500 companies. In some parts of the world, women have no access to education. Women in some states don't have access to healthcare, and those in other states are barely clinging onto it.
At one point in the video Planned Parenthood CEO Cecile Richards makes the point that women have the right to their body. "It's our choice when to say yes and when to say no."
"Because, duh," jokes comedian Jessica Williams. "Literally, duh."
But FLOTUS and her team make sure to remind women of all of the progress we've made in our lifetime. Michelle Obama's Chief of Staff proudly chimes that "we're earning more college degrees than ever" while Megan Smith, the Chief Technology Officer of the U.S comments that "we're coding like it's nobody's business."
But this lineup of kick-ass women aren't the only ones getting involved. Our own founder and CEO Rhonesha Byng will join them as a speaker during the important event. Rhonesha will be moderating an armchair discussion and panel on civic engagement, leadership and visibility titled "All In: Building Inclusive Movements and Engaged Citizens." You can look at the full list of speakers, here.
Article continues below advertisement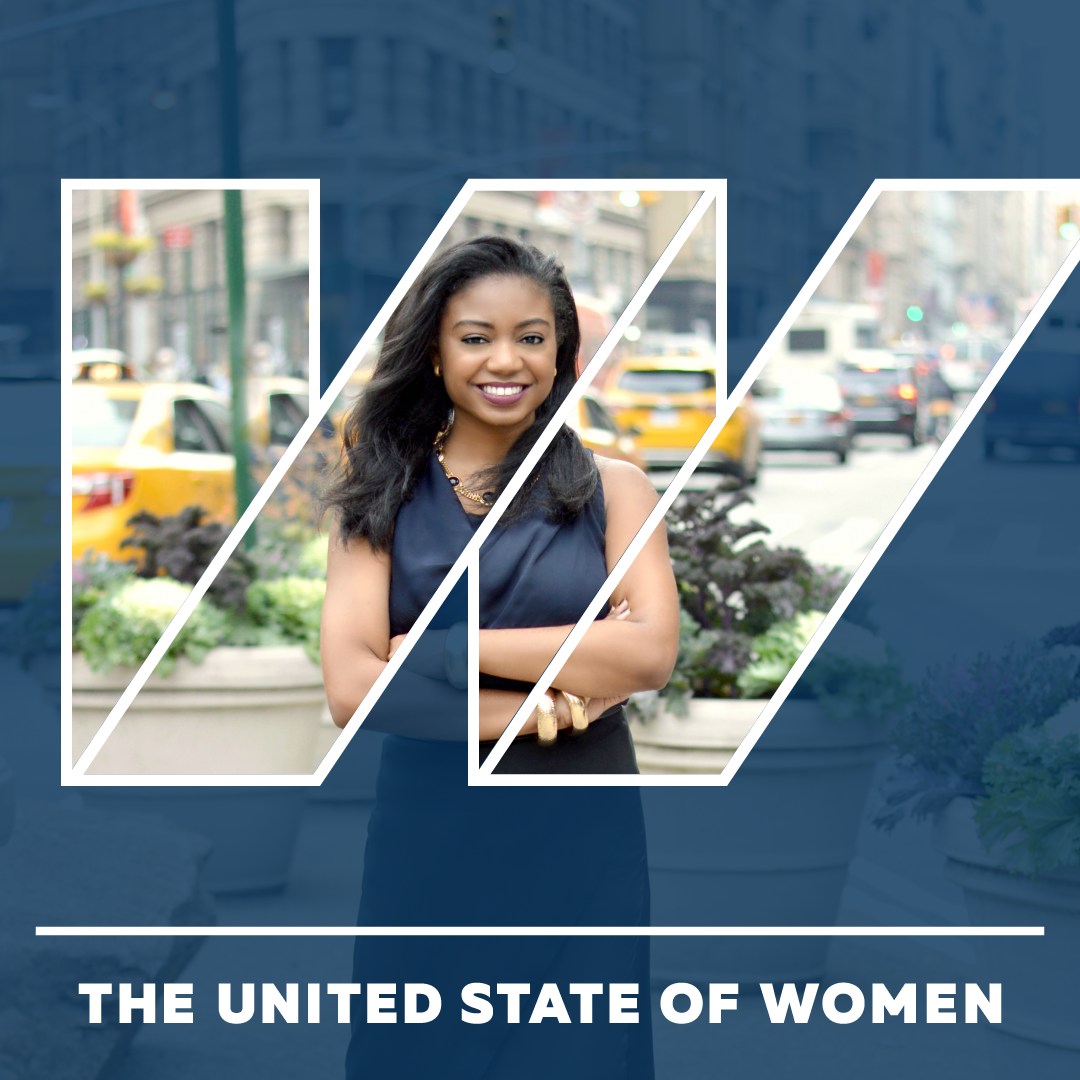 Social media users are showing their support by using the hashtag #StateofWomen along with motivating words and their personal experiences.
Article continues below advertisement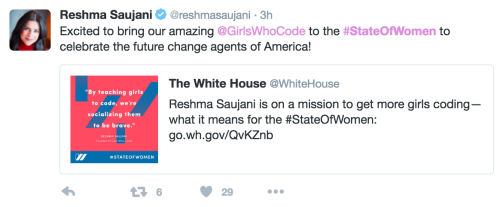 Article continues below advertisement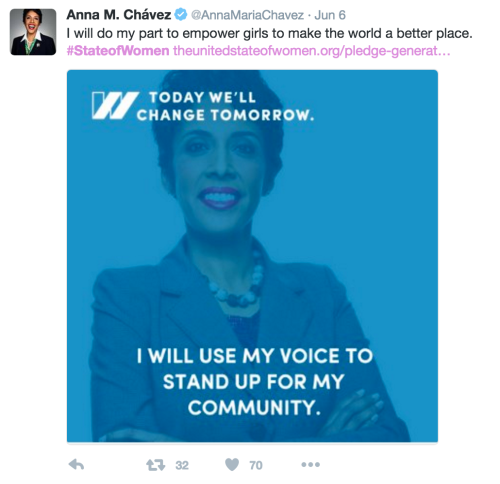 5,000 women are officially registered to attend and registration is now closed, however The White House encourages all who are interested to tune into the live stream on The United State of Women website. A few of the women selected to attend were chosen using social media. Women around the globe posted videos online, expressing why they wanted to attend the conference in hopes of winning an invitation.
You don't have to be a celebrity to get involved. You can make a pledge by using the Pledge Generator on the Summit's website. Simply upload your photo and choose one of the many motivating pledges offered on their site:
Article continues below advertisement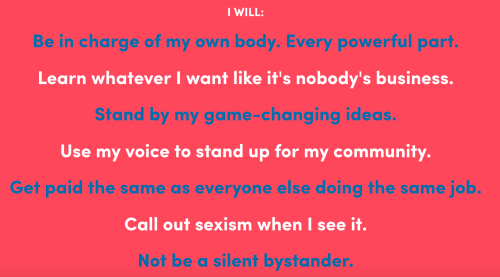 Whether you are attending the conference in D.C on June 14th or watching on the sidelines from your laptop screen, it isn't as hard as people think to make a difference. As much progress as we've made, there is always more to do. As the United State of Women said:
"We're not done — we're definitely not done. So when we stand, stand with us. We stand stronger when we stand together."